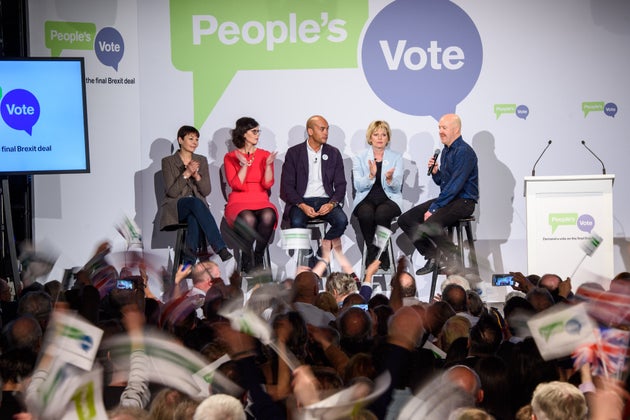 More than £100,000 has been raised in a week by a campaign group lobbying for a second referendum.
The People's Vote movement will stage a march on June 23 – the second anniversary of the vote to leave the EU – and promises it will be the biggest Brexit-related demonstration to date.
The campaign, launched last month by a collection of politicians and celebrities, wants the electorate to be given the final say on any potential Brexit deal.
Organisers announced their intention to hold a march on Friday, April 27 and by the following week they had reached their fundraising target, with the majority of the cash coming from small individual donors.
Major pro-Europe campaign groups will lead the charge, including Open Britain, European Movement UK, Britain for Europe, Our Future, Our Choice, For our Future's Sake, Scientists for EU, Healthier IN, InFacts, Wales for Europe and Best for Britain.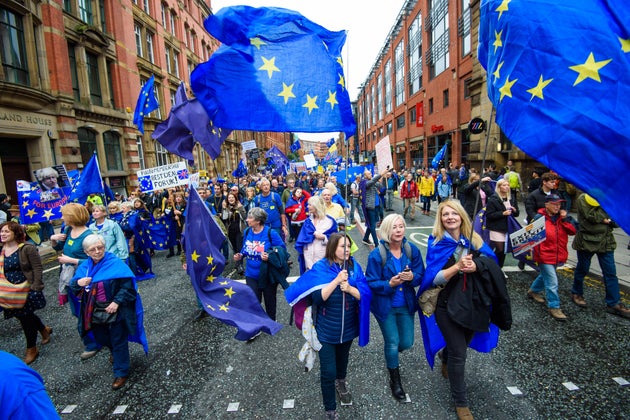 Open Britain executive director James McGrory said: "This March for a People's Vote will be a huge grassroots demonstration of support for the people being given a say on the final Brexit deal so it's fantastic to smash our fundraising target in just a week.
"Whether you think Brexit is a good deal or a bad deal, we all agree that it's a big deal, which is why we need a People's Vote on the terms of Brexit."
The groups – who say 1,200 people turned up at their official launch in Camden – have now extended their crowdfunding target to £150,000, which they say will be used to mobilise half a million supporters.
"This is a chance for grassroots campaigners across the country to come together and show just how strongly they feel about this issue," said James MacCleary, campaign director of European Movement UK.
"Brexit's impact will be felt for generations and the March for a People's Vote will be a brilliant opportunity to show politicians that the people must have a say."
Polling by YouGov shows more people are opposed to another referendum than support, with 43% saying there should not be another vote in a survey published in March, as opposed to 36% who support the idea.
Fresh figures released today by BMG revealed most Brits would back a second vote in the event of a 'no deal' Brexit.
But when HuffPost UK hit the streets as part of our People's Negotiation series, even some Remainers said they were not in favour of heading back to the polls.
Pro-Leave campaigners insist the initial result should be respected.