Calvin Harris has assured fans "everyone is OK", after being involved in a Los Angeles car crash with his girlfriend Aarika Wolf.
TMZ reported on the crash on Tuesday (8 May) night, stating that Aarika was at the wheel of the DJ's Range Rover when it was involved in a collision with a Honda.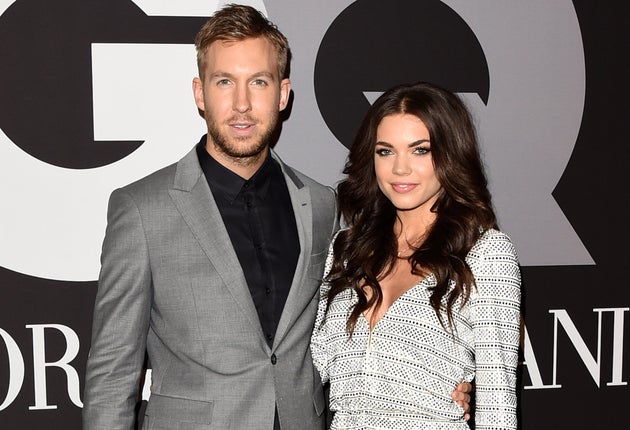 Taking to Twitter, Calvin then wrote: "I promised myself I'd never do anything worthy of appearing in TMZ ever again but sadly this was out of my control thankfully everyone is ok."
He has since deleted the tweet. HuffPost UK has contacted Calvin's representative for comment.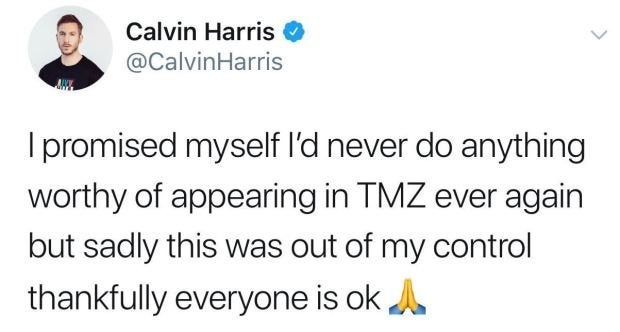 Both cars were towed from the scene, according to TMZ, who also stated the drivers exchanged insurance details. The website has obtained a picture purporting to show the crash aftermath, including the dented Honda.
Calvin and Aarika previously dated in 2015 and 2017, before reuniting again earlier this year.
The Scottish DJ has called Los Angeles home since 2013, when he bought his first property there for a cool $7 million.
Since releasing his debut album in 2007, Calvin has experienced huge worldwide success, bagging a Grammy Award, topping the charts on both sides of the Atlantic and becoming the first artist to reach one billion streams on Spotify.