Wind the clock back twenty years or so, and booking a holiday required a significant amount of work. A good few hours of research, perhaps a few trips to a travel agent, and a handed down copy of common Spanish phrases to help you order four Sangrias when your flight touched down in Costa del Sol. The business of how we organise holidays has changed significantly in the wake of mobile internet and smartphone technology.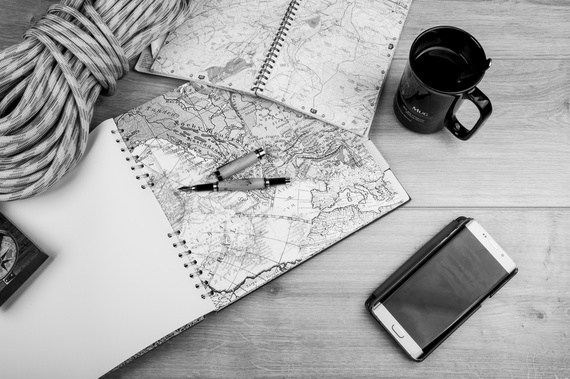 Such is the revolution, you could organise an entire holiday in the time it would take you to drive to the airport. The regular practice is for the major airlines to have their own apps, filled with information about routes, pricing and even check-in. Once you've booked this same app will even contain your boarding pass, meaning you just need to flash your phone at check-in, rather than fumbling with bits of paper.
Over the last five years, a number of small, tech-focussed start-ups have become major players in the travel industry. Web-based services like Skyscanner and Air B&B offer the user tens of thousands of different options when it comes where you want to stay and how you might want to get there. This massive increase in the amount of choice that the user gets, and encourages hotels, airlines and other parts of the sector to be more competitive.
Even when you reach a foreign land, you don't even need to bother to learn the local language, thanks to some of the apps on the market. The market is now full of different apps you can download onto your smartphone that are capable of making fairly accurate translations of street signs and the like. For the more traditional traveller, who might want to try their hand at local dialects, coaching apps like Duolingo.
Back in the UK, larger hotel chains are making changes to try and accommodate the ever more tech-savvy traveller. In 2017, it would be deemed as quite unusual to go into a hotel room and for there not to be any kind of Wifi connection, at the very least. Larger chains like Hotel du Vin have recognised what else we are beginning to see and what we might see in the very near future. Getting room service through your smartphone, Bluetooth activated locks, etc. are now being tested across the country.
Obviously, with all these changes, we are seeing some more traditional channels struggling to see where they fit in. The aforementioned travel agents like Thomas Cook and STA Travel have got involved in their own way with apps to make the process easier. Additionally, it's also fair to say that many people, particularly the older generation, find that going through a travel agent is more suited to their needs as a lot of the process has you sitting opposite a person who can answer questions directly.
How the more traditional travel businesses will continue to develop with the pace of app-based travel companies remains to be seen. What is a certainty is that for many of us, all the information we need to go across the world at the drop of a hat can fit comfortably into the palm of your hand.
— This feed and its contents are the property of The Huffington Post UK, and use is subject to our terms. It may be used for personal consumption, but may not be distributed on a website.