An animal rights protestor sparked a security scare at the Crufts dog show after running on to the stage as the winner was announced on live television.
Owner Yvette Short, of Edinburgh, could be seen clutching the overall winner, a two-and-a-half-year-old whippet bitch called Tease, as the chaos unfolded and security guards wrestled the intruder to the ground at the NEC Birmingham.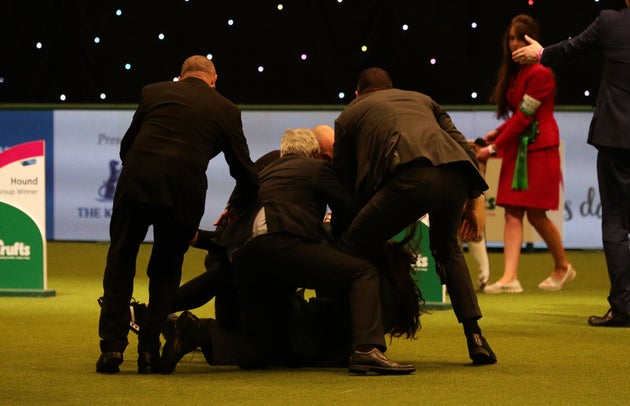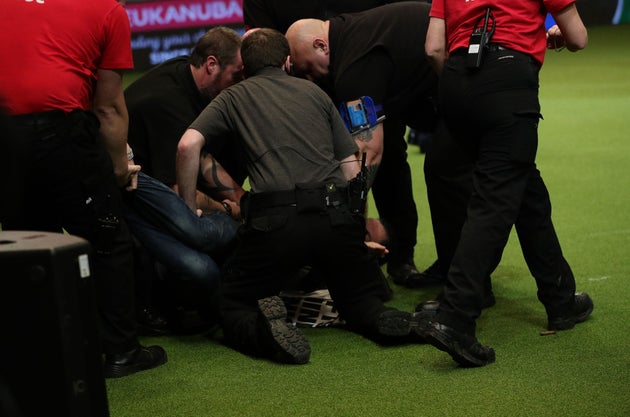 It happened a day after West Ham United's security was called into question after a series of pitch invasions and widespread supporter unrest.
The male intruder appeared to be carrying a banner which was emblazoned with the name of the animal rights group Peta, which stands for People for the Ethical Treatment of Animals.
A Crufts spokesman said: "It appears that protesters from Peta gained unauthorised access to the ring in the main arena at Crufts, and in doing so scared the dogs and put the safety of both dogs and people at risk in a hugely irresponsible way.
"Our main priority at the moment is the wellbeing of the dogs that were in the ring, who are looked after by their owners and show officials. The NEC Group have extensive security procedures in place at Crufts and we, along with the NEC Group, will be reviewing what happened as a matter of urgency."
Many people watching the coverage on Channel 4 couldn't believe what was happening.
Plus: puns.
Anyway, here's Tease.