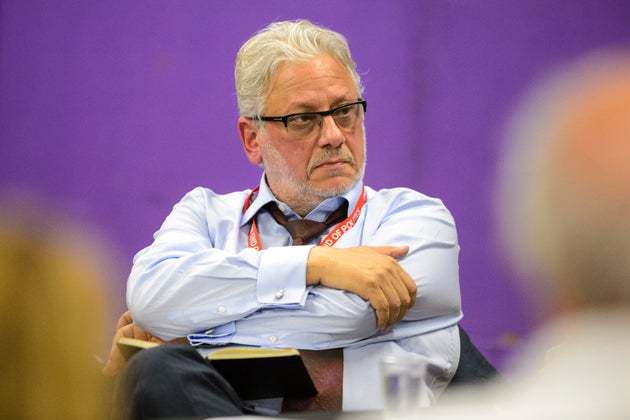 Momentum founder Jon Lansman has pulled out of the race to be Labour's new general secretary.
In a statement posted on Twitter on Sunday, Lansman said he had decided to "step back" to focus on his role on the party's ruling National Executive Committee.
He said he had thrown his hat into the ring against Unite's Jennie Formby – the candidate favoured by Jeremy Corbyn's office – in a bid to open up the contest and ensure the views of members and affiliates were heard.
The grassroots campaign founder said several party members had since been in touch with him to say they were planning on applying to replace incumbent Iain McNicol, who announced his departure last month, and he felt his aim in putting himself foward had been achieved.
"I reiterate my call for Labour members, especially women, with talent and experience to consider submitting an application," he added.
"Ordinary party members must be encouraged to step forward, take positions of responsibility and offer up their experience.
"We need to restore the elected NEC to its proper governance role including holding our new general secretary to account and upholding the rights of party members."
Lansman's candidacy prompted fears the Left's vote on the NEC – which will make a final decision on the appointment – would be split and allow a 'centrist'-backed candidate to get the top job.
Formby is understood to have the support of both Jeremy Corbyn and shadow chancellor John McDonnell.
Lansman criticised those who had made "misogynist attacks" on his rival, including Observer columnist Nick Coen, and praised the "comradely" debate over whether the NEC boss should become an elected role in the party.
The successful candidate will be announced following a fast-track recruitment process on March 20.