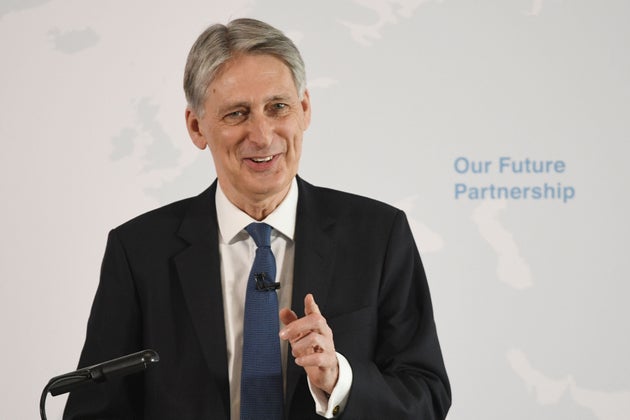 Spring Statement
Philip Hammond has had a big few days. Having outlined his vision for Brexit in a key speech on financial services last week, on Tuesday the chancellor will deliver his spring budget statement.
He promised the BBC's Andrew Marr there is "light at the end of the tunnel" on austerity as the UK's national debt is beginning to fall.
Hammond will set out more detail on his economic plan for the coming year when he delivers his statement to the Commons, but is expected to point to latest figures from the Office for Budget Responsibility – which is due to revise its growth forecast for the 2018-19 financial year from 1.4% to 1.7%.
He has also promised a public consultation on how the tax system can best be used to tackle the UK's plastic waste problem, which sees millions of tonnes of non-biodegradable rubbish dumped in landfill every year.
But the Labour Party doesn't share his positive outlook. Speaking from the Scottish Labour Conference, shadow chancellor John McDonnell said councils have repeatedly warned they are facing a financial crisis in terms of delivering services in the coming years – including Hammond's own Conservative-led Surrey Council.
The Resolution Foundation also warned on Sunday that another 11 million people across the country are facing further financial hardship thanks to the government's benefit reforms.
"This is not a matter for celebration – he needs to come into the real world," McDonnell said.
Shadow business minister Rebecca Long-Bailey told ITV's Robert Peston she believed the government was "strangling productivity and growth with austerity" and on Pienaar's Politics claimed productivity is as bad as it had been "since the Napoleonic wars".
The shadow chancellor said he would be urging other Labour MPs to do the same, but he may have a fight on his hands – his own deputy Peter Dowd was talking to the network only yesterday, and he defended himself to Sky's Niall Paterson.
RT also regularly hosts former shadow minister Chris Williamson and Labour leader Jeremy Corbyn was previously a familiar face.
Conservative ministers aren't shy of an appearance or two either, with Brexit minister Steve Baker and Hammond aide Kwasi Kwarteng both on air recently.
The chancellor made clear that if any Russian state involvement in the Skripal attack were to be discovered, the government would "respond appropriately".
Labour wants tougher sanctions put in place to help the government clamp down on foreign money laundering, and former national security adviser Lord Ricketts appeared to agree on Sunday with Paterson.
Tory backbencher Jacob Rees-Mogg called for robust action if Russian involvement is proven.
He told Peston: "We should implement as tough measures as we possibly can. It is simply outside the international order for a country to go round murdering people in other countries' territories."
Marina Litvinenko, widow of murdered former Russian secret service operative Alexander, told Marr she was promised after the death of her husband in 2006 that nothing like his assassination would ever happen again – by then home secretary Theresa May.
But universities minister Sam Gyimah said the scale of the government's response – led by current home secretary Amber Rudd – showed how seriously it was taking the issue.
Former foreign secretary Jack Straw told the BBC's Sunday Politics he was confident the government's approach was the right one and that people should not "jump to conclusions".
Brexit
Leaver-in-chief Jacob Rees Mogg appeared to soften his stance somewhat, telling Peston the PM has his "support in negotiations – while neatly refusing to rule out standing as a party leadership candidate in the future.
He also called for the UK's infamous 'Brexit dividend' to be spent on the NHS "because people felt that was what was promised during the referendum campaign".
Spoiler: It's probably not going to be £350 million a week.
The chancellor re-emphasised to Peston the government's commitment to ensuring their is no hard border between Northern Ireland and Ireland post-Brexit – something Theresa May claimed "no UK prime minister could ever agree to".
Meanwhile, hardline Brexiteer businessman Tim Martin, founder of Wetherspoons, said he felt things were going in the right direction.
Sure that's all fine, then.
Not enough politics for one weekend? Listen to this week's Commons People podcast to find out exactly how much Paul Waugh hates cherries.