Diners and pub-goers in Salisbury have been warned to wash their possessions after traces of the nerve agent used to poison ex-spy Sergei Skripal and his daughter were found in the city.
Public Health England issued the "precautionary advice" to anyone who visited The Mill pub or the nearby Zizzi restaurant between 1.30pm on Sunday, March 4 and closing time Monday, March 5.
"We have now learned there has been some trace contamination by the nerve agent in both the Mill pub and Zizzi restaurant in Salisbury," England's chief medical offer Sally Davies said.
She said she was confident that no one who was in the restaurant or the pub had been harmed, but their clothing should be washed and personal items like phones wiped as a precaution against any long-term exposure to any substance.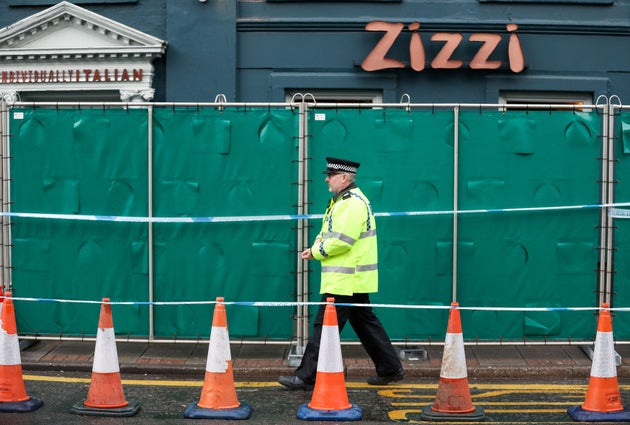 The warning came as Wiltshire Police told residents "not to be alarmed" as the military removed a number of vehicles and objects from in and around Salisbury.
Troops, including Royal Marines, were supported by firefighters, police and medics at Bourne Hill police station in the biggest military operation yet.
Experts reassured the public there is "no immediate health risk" to anyone who had visited the two outlets.
Locals who visited the bar or the restaurant during the time frame have been advised to:
Wash any clothing worn at the time
Store any items which would usually be dry cleaned in two tied plastic bags, with further advice on how to clean these clothes set to be released at a later date
Wipe personal items such as handbags, phones and other devices with cleansing or baby wipes, which should then be binned
Items which cannot be cleaned in the washing machine or with baby wipes should be hand washed with warm water and detergent before being rinsed with cold water.
"Please thoroughly wash your hands with soap and water after cleaning any items," the advice added.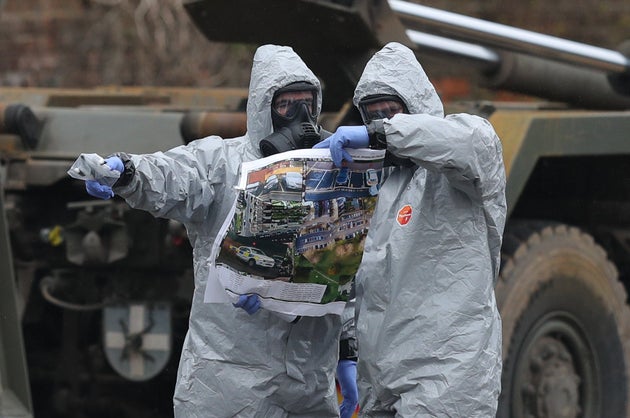 The warning comes after photos from Salisbury revealed that the Zizzi restaurant in the city centre – where Skripal and his daughter are believed to have dined hours before they collapsed – had been cordoned off from the public.
The pair, who collapsed last Sunday, are still fighting for their lives after being exposed to a toxic substance.
Meanwhile Detective Sergeant Nick Bailey – who fell seriously ill after tending to Skripal and Yulia – also remains in hospital.
Some locals questioned why they were not warned sooner given the attack took place seven days ago, though local MP John Glen later said he had been assured it was a "'belt an braces' intervention".
Dr Jenny Harries, joint director of Public Health England, defended the decision to issue new guidance about washing clothes as a precaution.
She said: "It's really important to understand the general public should not be concerned. There is, on the evidence currently, a very low risk.
"We work with our colleagues here on a continuous risk assessment basis. When we get new information we continuously risk-assess groups of people who may have become exposed, from the evidence we have in front of us.
"As new evidence becomes available, we act on that immediately. Most people who will have been at the pub will have washed the clothes they were in.
"The immediate risk – we're not anticipating, on our current evidence, seeing new patients coming forward.
"This is about a very, very small risk of repetitive contact with traces of contamination that people may have taken out. The advice we're giving today about washing clothes – very simple things… that will remove that risk as we go forward."
As the probe continued on Sunday, investigators wearing hazmat suits and gas masks were seen bagging up items inside The Mill pub, where traces of a nerve agent were found.
Two fire and rescue lorries were seen entering the police cordon leading to Skripal's house.
The BBC meanwhile reported that traces of the nerve agent used on Skripal and his daughter were found on and around a table where they ate at Zizzi,
The table, along with other items, has been removed and destroyed, the broadcaster said.
Scotland Yard, which is running the investigation, would neither confirm or deny the claims.
Meanwhile, police activity resumed at the nearby Mill pub, where traces of the substance have also been found.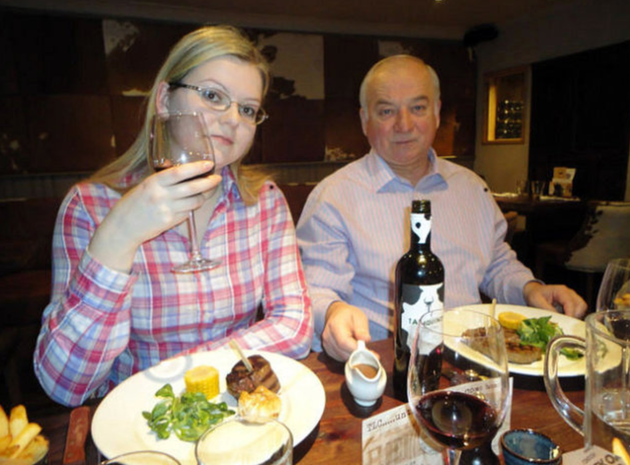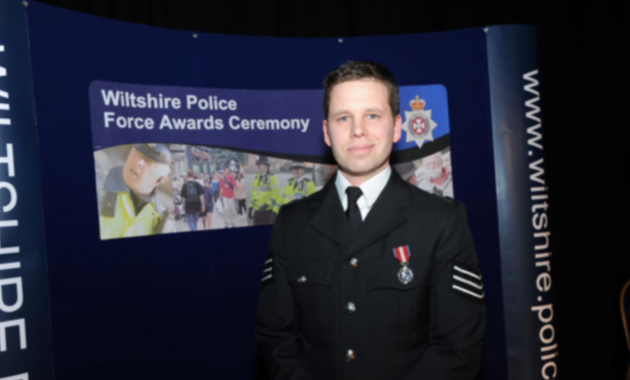 Uniformed men put on the now-familiar hazmat suits and gas masks before numbering at least eight marked police vehicles and civilian cars with white spray paint.
A military forklift truck is being used to lift the cars onto the back of low-loader trucks, where they are being covered before the military remove them from the scene.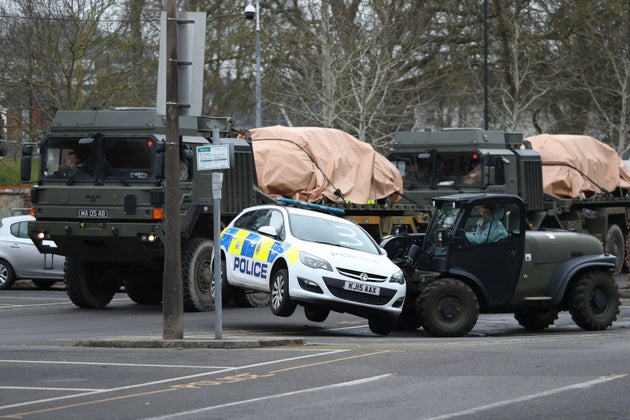 Police said that 21 people, including members of the public and emergency staff, had been seen for medical treatment since the incident last week, which is being treated as attempted murder.
Zizzi's is one of a handful of locations in the city at the centre of the investigation, as well as Skripal's house and the cemetery where his wife and son are buried.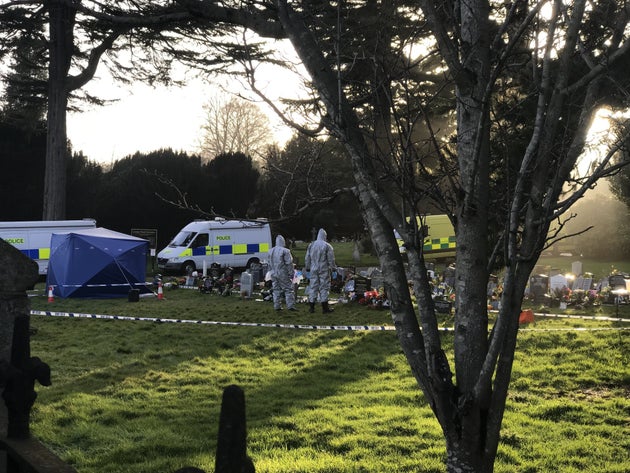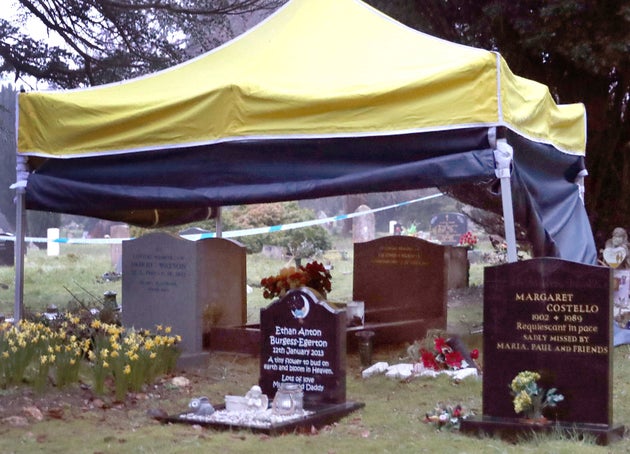 There was further police activity at the London Road cemetery on Saturday, where officers in hazmat suits had removed items and covered his son's memorial stone with a forensic tent.
Scotland Yard said that no exhumations had taken place.
The Armed Forces have also arrived at Bourne Hill Police Station in Salisbury, where they set up a number of tents in the car park.
On Sunday morning, Wiltshire Police revealed they have charged a man who breached one of the cordons in the city.
Jamie Knight, 30, from Salisbury, breached the cordon on The Maltings shopping centre – where Skripal and his daughter were found – on Friday evening.
A police spokesman said: "He was swiftly arrested and has now been charged with assaulting a police officer, common assault, criminal damage to a police vehicle and a racially aggravated public order offence.
"Robust action will be taken against anyone who breaches or interferes with any cordon or the ongoing police investigation."
Knight has been remanded in custody and will appear before magistrates on Monday morning, officers said.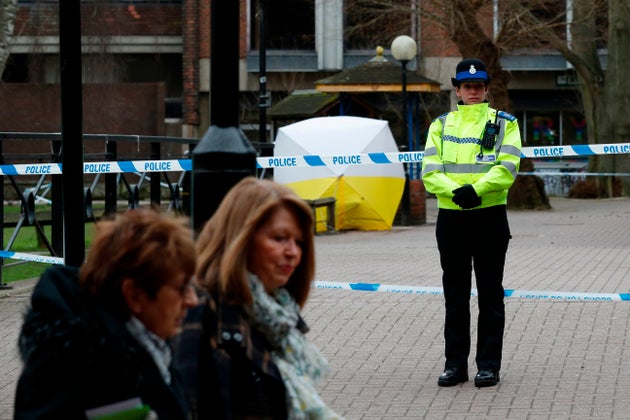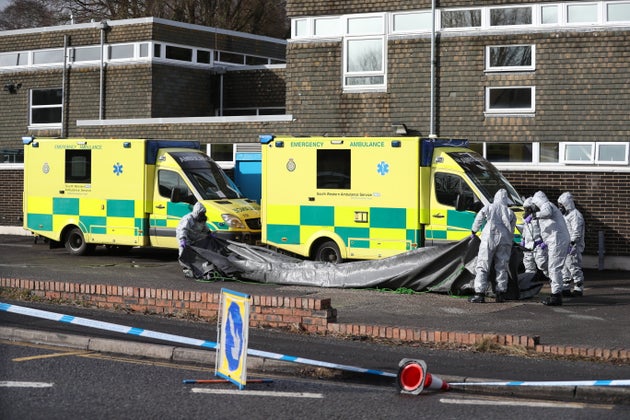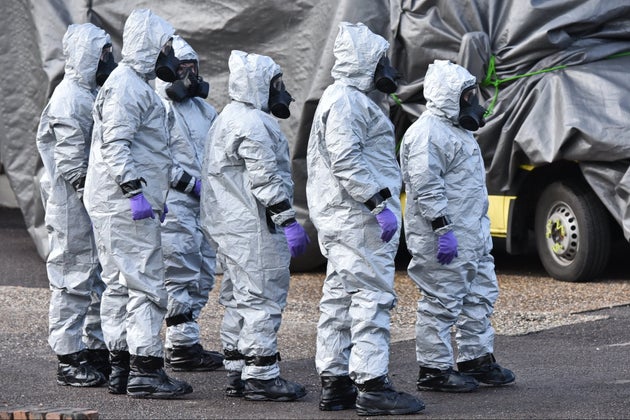 Speaking following a meeting of the government's emergency Cobra committee, Rudd said more than 250 officers from eight of the country's 11 counter-terrorism units are involved in the enquiry.
However, she said it was still too early to say who was responsible for the attack.
"This investigation is focused on making sure that we keep people safe and also that we collect all the evidence so that when it comes to attribution (of the attack) we will be absolutely clear where it should be," Rudd said.
She added: "There is also substantial amounts of CCTV they have to go through. This is a painstaking, detailed investigation and the police need to be given the space and time to get on with it."
Meanwhile, the Bishop of Salisbury called the attack a "violation" of the city.
Prayers are to be said for those affected later during services at the city's cathedral.
The Rt Rev Nicholas Holtam told BBC Radio Solent: "There has been a violation of this place and this community and it is more than an attack on individuals."
He said it was not helpful to speculate on who is responsible, but added: "I do assume that the number of military involved here at the moment isn't just about making sure Salisbury's decontaminated, but is trying to be really clear about where this nerve agent came from and how it might have been administered."