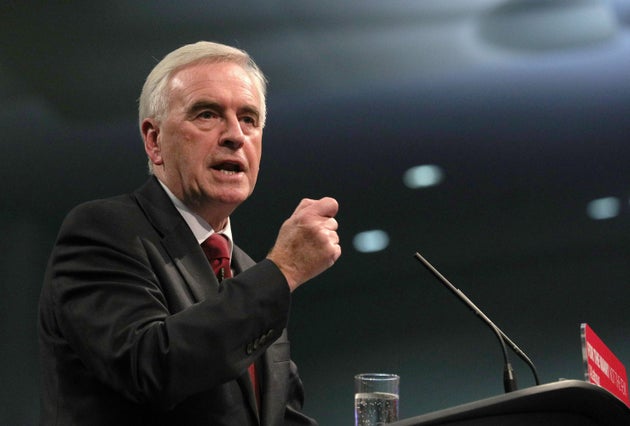 John McDonnell has said he will stop appearing on news network Russia Today after the poisoning of Sergei Skripal.
The shadow chancellor told the BBC's Andrew Marr Show he accepted giving interviews to the Russian government-funded station was no longer "the right thing to do" and would be urging colleagues to follow his lead.
But sources close to Labour leader Jeremy Corbyn told HuffPost UK he would not engage in a boycott and that it was up to Ofcom to regulate broadcasters, while McDonnell's own deputy – shadow treasury minister Peter Dowd – appeared on the network just 24 hours earlier.
Derby MP and ardent Jeremy Corbyn-supporter Chris Williamson is also a regular guest.
A Corbyn spokesperson said: "As John McDonnell said, we are keeping the issue under review."
McDonnell said he had given interviews to Russia Today on "human rights issues", but that he now believed its output "goes beyond objective journalism".
"I think that's right now [to stop appearing] and that is what I will be doing," he added.
Several Conservative MPs have also given interviews to the broadcaster – including current Brexit minister Steve Baker and the chancellor's Parliamentary aide Kwasi Kwarteng.
Sergei Skripal and his daughter Yulia remain seriously ill in hospital after they were attacked with a nerve agent in their hometown of Salisbury last week.
Home secretary Amber Rudd described the incident as a "brazen and reckless act" and said those responsible would be met with a "robust" response.
She told the BBC "enormous resource" was being ploughed into finding those reponsible.
"This investigation is focused on making sure that we keep people safe and also that we collect all the evidence so that when it comes to attribution [of the attack] we will be absolutely clear where it should be," she added.
McDonnell said Labour would support a toughening up of money laundering laws which would allow the government to increase sanctions on Russian officials with interests in the UK.