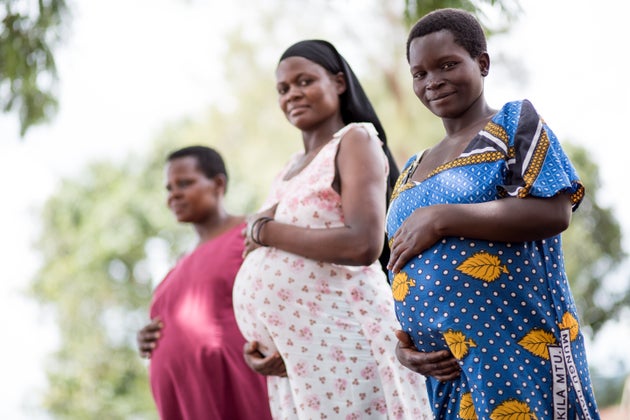 Mother's Day should be a day of celebration of the joys of motherhood and appreciation for everything mothers do. But for me, and for other women in my country and across Africa, it can be a painful reminder of not being able to guarantee a child a healthy start to life.
My story begins in 2006 when I fell pregnant for the first time and found out I was expecting twins. During an antenatal check-up, I was tested for HIV—the result came back positive. My joy was replaced by fear and anxiety. The nurse gave me antiretroviral drugs (ARVs), and told me if I took them, I could have HIV-free babies. She also advised me to tell my husband so I could count on his support.
On my long bus ride home, I made a life-changing decision. I would not tell my husband. Instead, I would keep my status a secret. Why? In East Central Uganda, where I am from, it is a custom for men to have more than one wife, and I am one of three wives. Our role is to produce children and do housework while the man makes all the important decisions.
My fear was, if I disclosed my status, my husband would kick me out of our house and I would have nowhere to live.
I tried to stick to my treatment in secret, but it was impossible as I needed money from my husband for transport to collect my drugs. Soon, I fell very ill and was sent to my father's home. There I was ostracised because people were afraid of my illness, even if they did not know what it was. I gave birth, but things did not go well and this is when I started feeling helpless. My first baby developed multiple AIDS-related illnesses and died at four months. At nine months, my other little one also became very sick and I rushed her to the clinic. She was diagnosed with tuberculosis and pneumonia and tested HIV-positive. We were both admitted to hospital, giving me a chance to get back onto my treatment, although I still kept it a secret.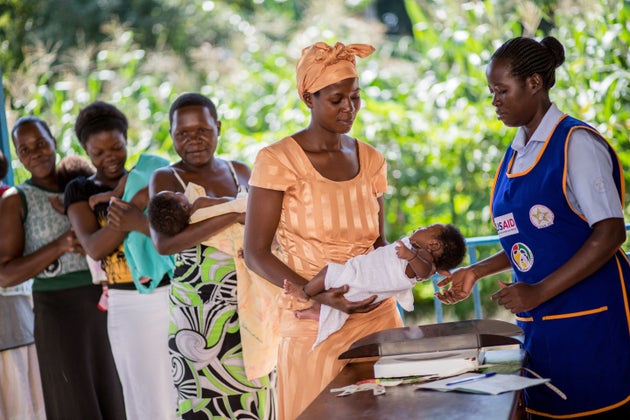 My lifeline came a few years later in the shape of an organisation called mothers2mothers (m2m) which brought its programme to my hospital. m2m's vision is to end mother-to-child transmission of HIV and see all families thrive, not just survive. m2m employs HIV-positive women as frontline healthcare workers in understaffed health centres and in communities. These "Mentor Mothers" serve as peer mentors to other women and their families—ensuring that they get the health advice and medication they need, are linked to the right clinical services, and are supported on their treatment journey.
I successfully applied to be a Mentor Mother. Through the training I received, I realised how important it was to disclose my status to my husband, and with the support of my fellow Mentor Mothers I was able to do so. He accepted my status, and went to the clinic for an HIV test. He tested positive and is now on treatment. I have since given birth to three HIV-free children, and my surviving twin is positive but healthy. With the money I have earned through my employment, I have put myself through university and recently was promoted to be a Programme Assistant in m2m's country office in Jinja where I support country operations.
I have become a role model and a pillar of hope to my community.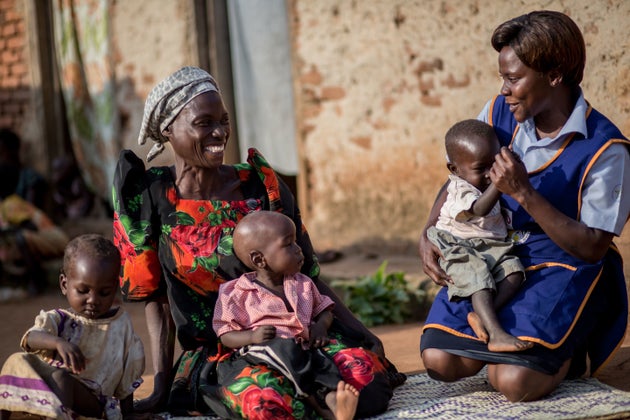 This is the message of hope I want to share on this Mother's Day—my beautiful children and I are living testimonies of what is possible in the fight to end paediatric AIDS. And it is mothers, like myself, who are leading that fight, including the 1,600 Mentor Mothers employed by m2m across eight African countries. Our work has virtually eliminated mother-to-child transmission among our enrolled clients, while providing employment and empowerment opportunities for women.
But if we are serious about ending paediatric AIDS by 2020, we must do more. The African Union's commitment to employing two million more community health workers is a good start. And I believe that the majority of these should be women. They are the ones who hold the key to creating a generation free of HIV. They are the ones who have the power to turn this hope into a reality and to make every Mother's Day a cause for celebration.