The Home Secretary has revealed the scale of the counter terrorism investigation into the Russian spy poisoning, identifying more than 240 witnesses and 200 pieces of evidence.
Sergei Skripal and his daughter Yulia remain in a "critical" condition, Amber Rudd said on Saturday, while Detective Sergeant Nick Bailey, who is still "seriously ill" after being first on the scene following the attack, has said he "does not consider himself a hero".
Rudd chaired a meeting of the government's Cobra committee this afternoon to receive updates on the police inquiry into the targeted attack on the Skripals.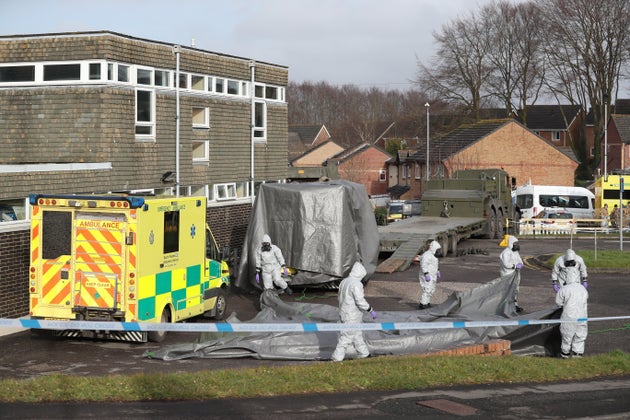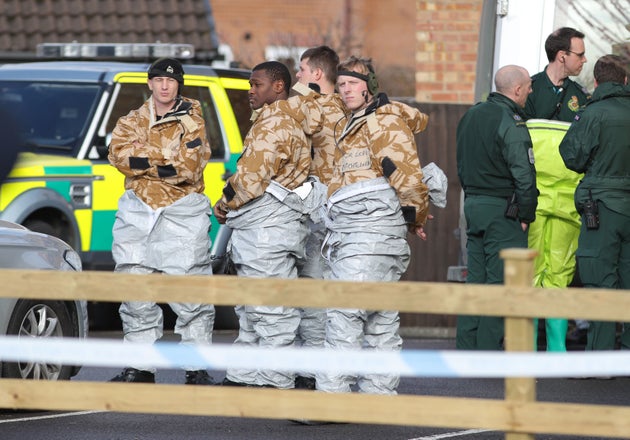 She said it was still too early to say who was responsible for the attack, but did reveal that there were more than 250 counter terrorism police involved in the investigation.
Security minister Ben Wallace has said that the government is willing to "respond with the full force of the UK's resources".
Rudd said a "serious, substantial" operation was being conducted and that police and investigators needed "space to get on with that".
"I want to stress that they are proceeding with speed and professionalism. We are putting in enormous resources to ensure that they have all the support that they need to do that," Rudd added.
"This investigation is focused on making sure that we keep people safe and also that we collect all the evidence so that when it comes to attribution (of the attack) we will be absolutely clear where it should be.
"The police have said that if anybody thinks they have any additional information they would welcome them coming forward.
"There is also substantial amounts of CCTV they have to go through. This is a painstaking, detailed investigation and the police need to be given the space and time to get on with it."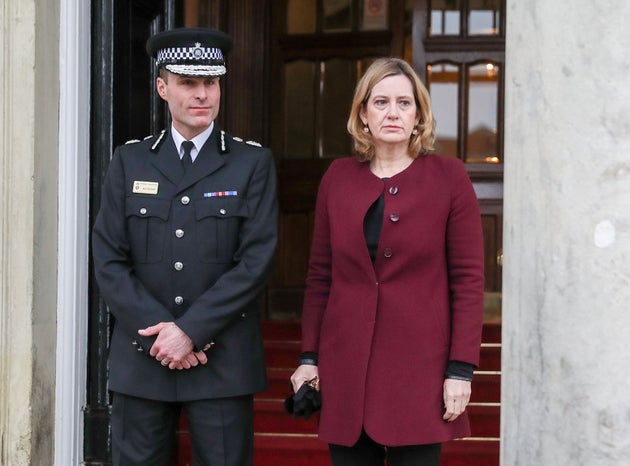 Wallace told BBC Radio 4′s Today programme on Saturday: "Someone has come onto our soil… has recklessly, brazenly, committed what looks like a very nasty crime, with a nerve agent prohibited, by most international laws… and has potentially put lots of people at risk."
The 66-year-old former Russian spy and his daughter were found slumped on a park bench outside a shopping centre on Sunday following the attack.
The Russian Embassy in the UK, which has a reputation for unorthodox posts on social media, linked the attempted murder of Skripal to the deaths of other exiled Russians who had connections to MI6.
Russia has denied any involvement in the incident and has accused the press of publishing anti-Russian rhetoric.
Nearly 200 troops descended on Salisbury for a second day on Saturday to examine key sites and remove objects from the city.
The military convoy, including Army low-loaders, arrived at an ambulance station close to Salisbury District Hospital on Saturday.
Soldiers wearing grey hazmat suits and masks covered a potentially contaminated ambulance with a silver tarpaulin as they prepared to move it from the scene.
Green screens were also erected at the entrance to the city's London Road cemetery.
DS Bailey, who was hospitalised after being one of the first on the scene following the attack, said on Saturday he was "merely doing his job".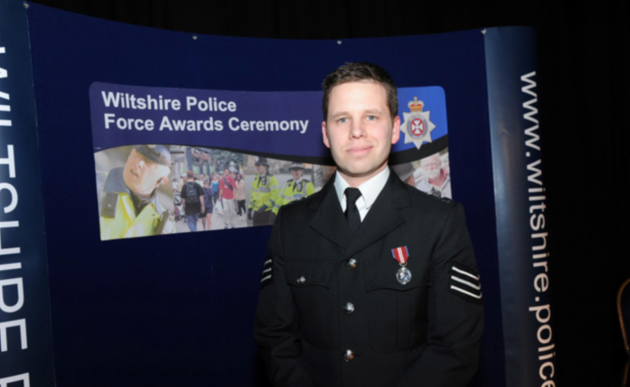 A statement released through Wiltshire Police read:
"Nick would like us to say on his behalf that he and his family are hugely grateful for all the messages of support from the public, and colleagues from the police family. People have been so kind and he has expressed that he will never forget that kindness.

"He also wishes to say that he was part of a group of officers and other emergency service colleagues who dealt with the initial incident.

"He wants to say that he does not consider himself a 'hero', he states he was merely doing his job – a job he loves and is immensely proud of – just like all of his other dedicated colleagues do, day in-day out, in order to protect the public and keep people safe.

"He would like to thank everyone once again for all of their kind thoughts and best wishes, they are truly appreciated.

"He asks respectfully that the media allow his family privacy at this difficult time."
Scotland Yard has said that a rare nerve agent was used in the "targeted" act on the Skripals.
The most common forms of nerve agent are sarin, tabun and the most potent, VX.
Nerve agents have been used to deadly effect in a handful of assassinations and conflicts since being discovered shortly before the Second World War.
Skripal was sentenced to 13 years in prison in Russia in 2006 after being accused of spying for Britain.
He was later released as one of four prisoners Moscow swapped for spies in the US in 2010.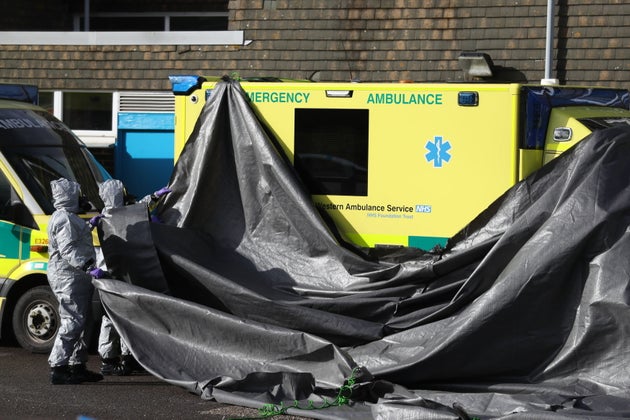 A childhood friend of 33-year-old Yulia has said she "hasn't done anything to deserve" being targeted, the BBC reports.
Irina Petrova said she remembered the Skripals as the "perfect family", but warned that people may be too scared to speak out publicly about them.
"I'm starting to get scared," she said. "No one wants to speak – even her relatives," she said.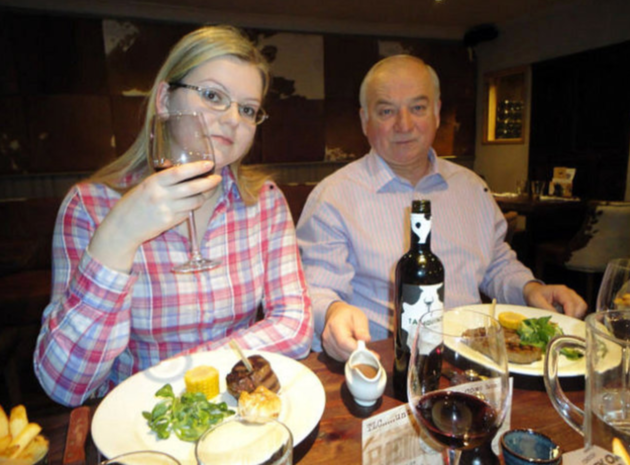 On Saturday fire officers in hazmat suits were seen pinning a blue forensic tent over the memorial stone of Skripal's son Alexander, who was cremated last year, while other officers in white suits and gas masks were seen packing items from the cemetery into a yellow barrel.
The grave of Skripal's wife Liudmila has also been partially covered with a blue and yellow tent.
Officers have erected a large white tent close to where she was buried in 2012.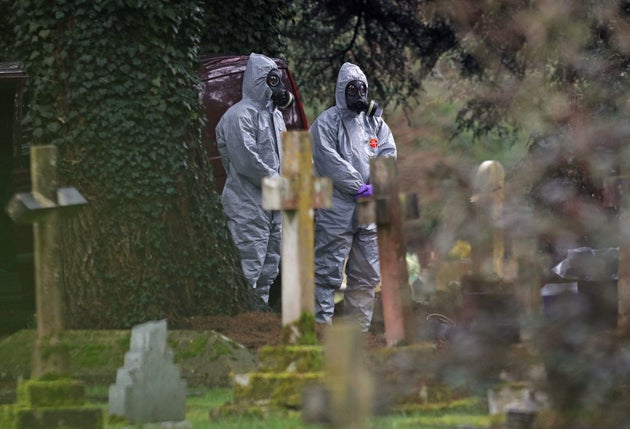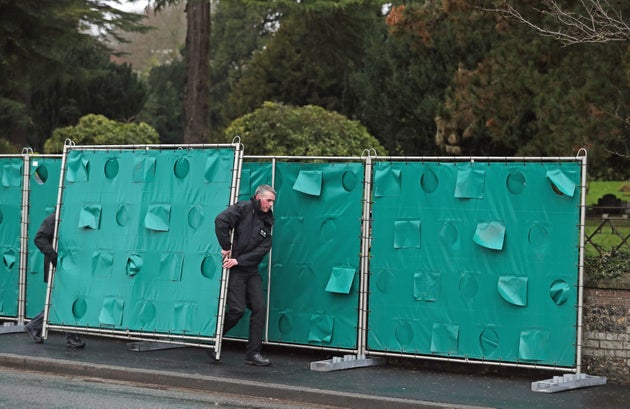 Scotland Yard confirmed officers were not exhuming a body, but would not comment further on the investigation, saying only the tent was in place for "operational reasons".
Entrances to the cemetery remained sealed off by police cordons.
Similar green screens have also been placed in front of the Zizzi restaurant overnight.
One local compared the scene in Salisbury to "living in an X-Files movie", posting a video of the military convoy to Twitter.
Acting Chief Constable of Wiltshire Police, Kier Pritchard, updated the total number of people being treated as a result of the poisoning, confirming 21 people in total had been affected.