For at least two decades, leaders in North Korea have been seeking a personal meeting with an American president. The rhetoric since Donald Trump took office made the likelihood of this happening an every-increasing distant reality – until now.
The US President has derided Kim Jong-Un as a "maniac," referred to him as "little rocket man" and threatened in a speech last year to "totally destroy" North Korea, a country of 26 million people, if it attacked the United States or one of its allies.
Kim responded by calling Trump a "mentally deranged US dotard".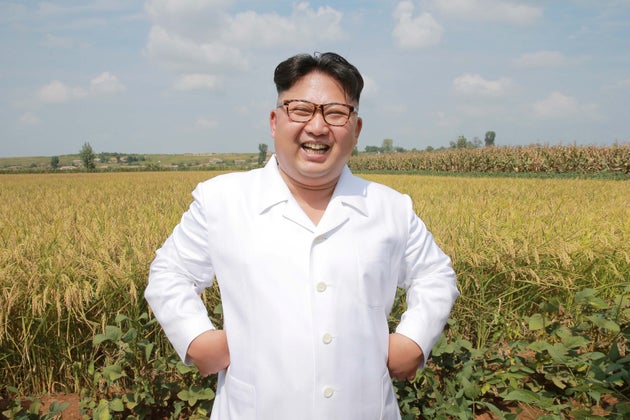 So the news of a possible summit between the two seemingly comes as a surprise – but is it? Not quite.
1) It's Exactly What North Korea Has Wanted For Years
North Korea is economically and politically weak and has been a pariah on the international stage for decades.
The country's nuclear programme, developed at the expense of providing basic living conditions for the majority of its citizens, has been its only leverage.
The increase in rhetoric between Kim and Trump effectively provided the cover to advance it to the point it directly threatened the Untied States which, in turn, has now led to a diplomatic coup for North Korea – a possible meeting with the President on equal terms.
It's a markedly different approach to Barack Obama who once warned Pyongyang that "you don't get to bang your spoon on the table and somehow you get your way."
Michael McFaul, US ambassador to Russia under Obama, said: "Our assessment was that the North Koreans weren't serious about denuclearisation and therefore sitting down to a summit just accords legitimacy… to the regime, not just the leader, without achieving any concrete national security objective for the United States."
The United States has long said it wants any talks to aim at Pyongyang abandoning its nuclear weapons and missile programs.
But this is unlikely as it is those very weapons which are right now responsible for Kim currently being treated like any other world leader instead of a pariah.
"The administration must go into any meeting with a plan to ensure that negotiations with Kim Jong-un produce real results, not a photo op that lends legitimacy to North Korea's murderous regime," US Senator Mark Warner, a Democrat who is vice chairman of the Senate intelligence committee, said in a statement.
2) It's Incredibly Risky For Trump
Worryingly, South Korean officials said Friday that Trump almost immediately agreed to meet North Korean leader Kim Jong Un, without preconditions, by the end of May, reports Reuters.
Even proponents of a diplomatic approach towards North Korea worry the administration could be rushing into a summit with little time to prepare.
Trump is a self-proclaimed dealmaker and it's likely he saw the opportunity for an easy win and to do something none of his predecessors had managed to do.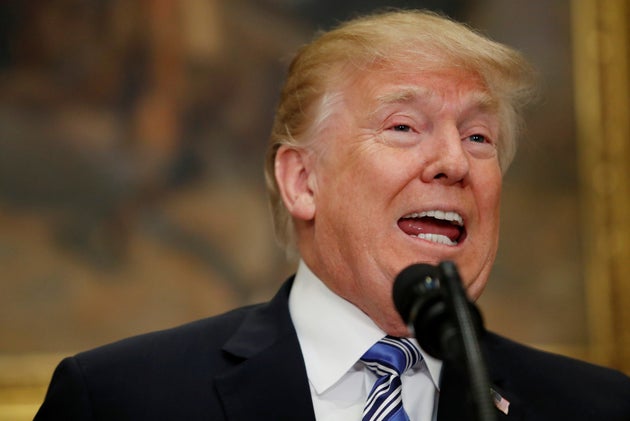 But history shows that Trump isn't even particularly good at deals involving real estate, never mind nuclear weapons and sensitive geo-political positioning.
Bill Richardson, Clinton's US ambassador to the United Nations who has made multiple diplomatic missions to North Korea, called the Trump-Kim summit a gamble.
Adding to the concern are the mixed messages coming out of the White House, a characteristic trait of Trump's administration.
"The President will not have the meeting without seeing concrete steps and concrete actions take place by North Korea, so the President will actually be getting something," White House spokeswoman Sarah Sanders told a news briefing on Friday.
Sanders did not specify what actions North Korea needed to take, and a White House official later had to clarify, saying she was not intending to set new conditions for talks with Kim.
Then, just hours later, Trump appeared to wholly abandon this cautiousness.
3) China May Be Feeling A Little Left Out
Trump has to be sensitive to the interests of China, which has had to engage in a bit of a PR blitz in the last few days to try and prove it is an integral part of the talks.
Beijing has key strategic concerns when it comes to North Korea, and has long feared that a collapse of its isolated neighbour could push waves of refugees into northeastern China, or that nuclear war on the Korean peninsula could contaminate swathes of the country.
The emotional ties are deep, too. The two countries fought side by side in the 1950-53 Korean War – a son of Mao Zedong's died in the conflict – and China has long viewed North Korea as a useful buffer between it and US forces in South Korea.
The possible talks were negotiated solely between North and South Korea and China has been using its state press to insist it played a role, despite the fact it has been mostly sidelined.
The Communist Party's official People's Daily cited China's plan for North Korea to suspend nuclear and missile tests, and South Korea and the United States to suspend military drills as leading to this moment.
"It should be understood that these easing of tension signals are actually an effect brought about by the 'dual suspension'" proposal, the paper said on Saturday.
The paper cited Trump as telling Chinese President Xi Jinping in a telephone call on Friday that China's position that the United States should talk to North Korea was the correct one.
"The US side profusely thanked and put high importance on China's important role in the Korean peninsula issue," the paper said in its regular "Zhong Sheng," or "voice of China," column, which presents the paper's position on foreign policy.
Exactly what China wants to do is unclear at this point, though it might want to host the Trump-Kim get-together.
One thing that is certain though is it will not sit by and watch the US gain any more geopolitical advantage in an area it considers its own backyard.
4) North Koreans Are Still In The Dark
Despite reports from North Korean media of a South Korean delegation visit earlier this week, the northern press failed to cover Kim's invitation to meet Trump or South Korean President Moon Jae-in.
While trumpeting the thaw in relations between North and South Korea, North Korean media outlets have continued to criticise the United States, especially over joint military drills it plans to conduct with South Korean troops at the end of the month.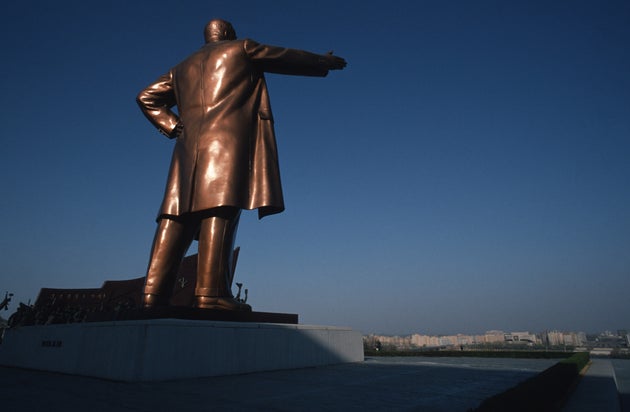 "In North Korea, the leadership won't decide to release it to the media until they know for sure the summits are happening," said Shin Beom-chul, a professor at the Korea National Diplomatic Academy in Seoul.
"There has to be an agreement within the North's inner circle about this. There's no reason why it should promise denuclearisation of North Korea to its people right now when there is a possibility of things falling apart," Shin said.