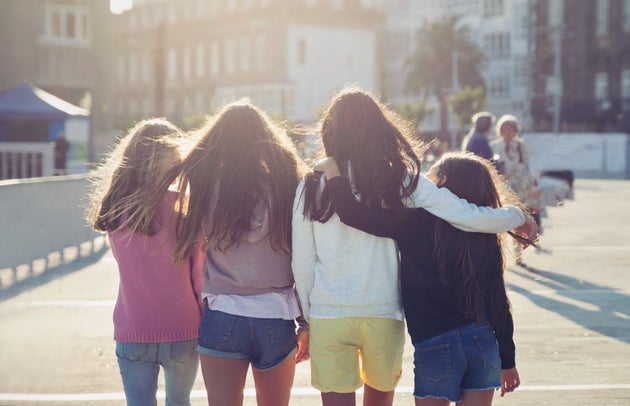 This year, International Women's Day, which was observed on Thursday, is poised to be one of the most widely celebrated in its history.
The past twelve months have seen women's rights take centre stage as stories of sexual harassment, abuse and discrimination have shaken several industries out of their patriarchal indifference to gender equality. The #MeToo and #TimesUp movements, instigated by celebrities, have given ordinary women a platform to add their voices to the chorus of change.
But as women, men and non-binary people around the world prepare to celebrate the political, socio-economic and cultural achievements of women, I want to add a different chord to the message that we #PressforProgress. Because we are not giving the next generation of women the tools and resilience they need to continue making progress and breaking glass ceilings.
Instead, we – as a society – have put such enormous pressures on young women to look and act in a certain way, achieve perfect grades, land powerful and well-paid jobs, become flawless mothers, and 'do it all', that they are buckling under the weight of our expectations.
Researchers have been warning us for several years now that the mental health crisis among girls and young women has reached epidemic proportions. Indeed, the Girlguiding Association has revealed that 46% of girls and young women aged 17-21 have sought help for their mental health. NHS Digital data reveals that 26% of young women aged 16-24 have self-harmed. And ONS figures have shown that the suicide rate among young women is the highest it's been in twenty years.
And the question we need to be asking ourselves is: how can these young women #PressforProgress when our society has made them despise themselves so much that they are harming themselves? How can young women fight for equality when they are exhausted from fighting their inner demons? How can we expect young women to be the bearers of change when we have failed to protect them from the worst excesses of a patriarchal system that – with the rise of social media, airbrushing, cyberbullying and the end of privacy – batters their self-esteem?
As feminists, we need to talk about this.
We need to talk about how we must do more to help girls and young women rebel against the pressures that society places on them. We need to focus, not on the weight of expectation, but on self-care and resilience. We need to stop treating young women like statistics and give them the respect they deserve to tell their own stories.
Last week I launched a new magazine called Fearless Femme, which offers a safe space for young women and non-binary people to explore their mental health through creative expression. Fearless Femme is an antidote to all the glossy magazines out there that place pressures on young women to be thin and beautiful. For instance, research has shown that 70% of women feel guilty and ashamed of their bodies after spending three minutes reading a fashion magazine.
Instead, the focus of Fearless Femme is on the innate strengths of young women and femmes. Our message is that it's okay to struggle with life, you are not alone, and our vulnerability is what makes us human. And we are determined to be fearless, and to start an inclusive and creative revolution to end the stigma around mental health, because only then can women – and non-binary folks and men – become fully emancipated and accepted as equals in our society.
So as feminists around the world prepare to march for progress and change, let's remember to also take the time to ask our daughters, nieces, students and friends how they are feeling. Talk about mental health. And if you're unsure how to support a femme who's struggling, why not tell them #BeKindToYourself #YouAreEnough #KeepBreathing and #You'veGotThis. Because just as we need collective action to make feminist change, we also need collective empathy to validate our vulnerabilities and protect the mental health of the next generation of fearless femmes.