The latest software update for the PlayStation 4 has arrived and while we wouldn't normally cover a simple update, version 5.50 does introduce a very useful new tool for parents
Starting today, parents will now have the option to impose a time limit on their children when using the PlayStation 4 console. Once the limit is reached the child can no longer launch any games and will be booted out of any games they're currently playing.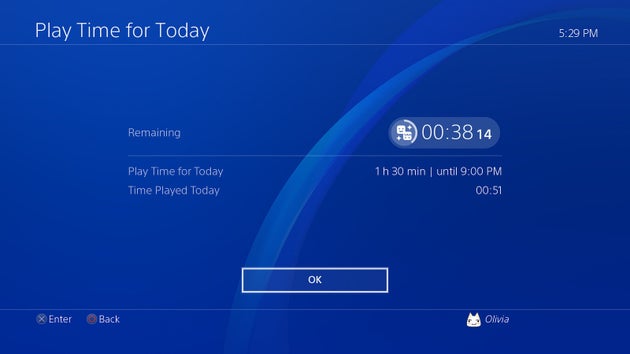 The feature, called Play Time Management lets parents set themselves up as Guardians on the console where they'll be able to see what their kids are playing, how long for and now actually limit the amount of time they spend using it.
You can also set windows throughout the week when the kids are allowed to play for example 16:00-18:00 on Tuesdays and Thursdays.
If you want to change it or check up on what your child has been playing all the parental features are accessible via the mobile app or through a web browser on your phone or computer.
The Switch also comes with some rather impressive parental features which can even give parents complete control of the console through the Nintendo Switch's accompanying smartphone app.