Move over Prosecco, sales of French crémant are on the rise in the UK – and there's no stopping the underdog now. Earlier this month Waitrose revealed crémant sales were up 72% last year compared to 2016, and up 28% so far this year. Majestic wine and Marks and Spencer also saw an increase.
The sparkling wine provides a cheaper alternative to Champagne and is drier than Prosecco (great news if you don't have a sweet tooth). Katie Smith, wine development specialist at Matthew Clark, says it has "a bit more richness and depth" than Prosecco and the "toasty, biscuity notes you would expect in Champagne".
It's a pretty versatile beverage. If you're not a fan of the dry flavours you can sweeten it up with crème de cassis or make a cocktail with it. So far, so delicious.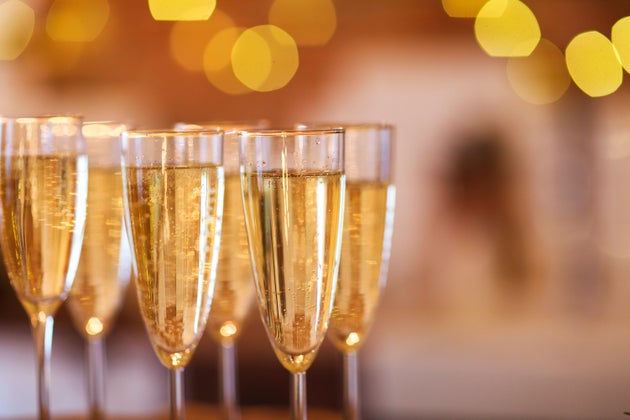 Much like Champagne, crémant hails from France where it's produced in seven specific regions including Alsace, Bordeaux, Burgundy, Limoux, Die, Jura and Loire. According to Decanter, the grape varieties allowed depend on each region's production rules.
The process for making it is the same as Champagne – the only difference is the grapes used. According to Smith, the second fermentation (which makes it sparkle) is done in the bottle that it is sold in, rather than in large tanks (which is how Prosecco is made). She adds: "It has to be aged longer too which adds complexity."
Janet Harrison, who runs Cracking Wine, says generally Champagne is aged for 15-months while crémant is aged for nine months – however there are sometimes exceptions to the rule. "We should all drink more crémant," she adds.
Due to the different climates around France and the variety of grapes used, the beverage will "never taste quite the same as Champagne", says Smith. But it does have a very similar texture: fully sparkling with lots of fine bubbles. So it's basically the same thing.
Price-wise, it usually sits somewhere between Prosecco and Champagne. You can get a decent bottle from Aldi for around £7.99. Smith also recommends trying Sainsbury's Taste the Difference Cremant de Loire (£9) or Majestic's Cremant de Loire (£14.99). Harrison enjoys a Crémant de Bourgogne (this one is £13.30).