Prue Leith has been branded "callous", "heartless" and "lacking in empathy" after making a controversial appearance on 'Question Time'.
The 'Great British Bake Off' judge was called out by viewers as she made flippant remarks about housing on the BBC politics show.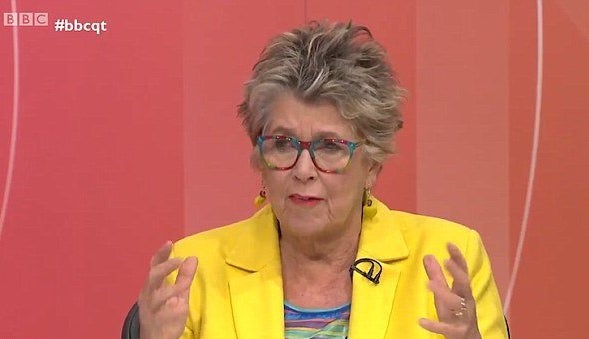 Labour MP Laura Pidcock, who was on the panel alongside Prue, was discussing how she believed the government was not doing enough to provide affordable or social housing.
When she then touched on the topic of homelessness, Prue told her to "stop it".
"I'm not gonna stop while people are dying on the street," Laura replied.
"Oh, for heaven's sake, Laura. Stop it," Prue responded.
As Laura continued discussing the topic, Prue appeared increasingly fed up, telling the MP: "We've got it. We agree with you. Let's let a few other people speak."
Her response to Laura drew widespread criticism on social media: