Ikea is launching a new children's range, DJUNGELSKOG, which has eco-friendly living at its core.
The range consists of soft furnishings, toys and books aimed at kids aged from three to seven. Not only are they made using more environmentally-friendly processes but they are also intended to teach kids the importance of taking care of the environment around them. The soft toys and books are focused on endangered species and living with an eco-friendly ethos.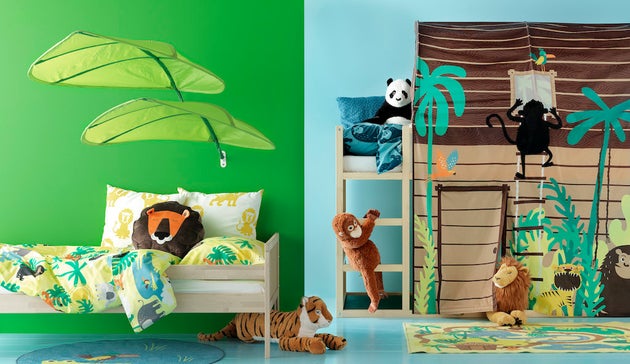 As part of Ikea's Better Cotton Initiative, any cotton used in the curtains, cushions, quilt covers and rugs is sustainably sourced. The printing process also uses 30-40% less water compared to traditional printing techniques.
Agnieszka Lachowicz, children's sales leader at Ikea UK and Ireland, said: "Through DJUNGELSKOG we are focused on ensuring that children learn about the environment and become more aware of protecting it. We also hope it will help educate on animals at risk, and also build a love that will hopefully lead to the protection of these species in the future."
DJUNGELSKOG will be available from 1 April, with prices starting from £1.95.