It's not uncommon to see 'Masterchef' contestants reinvent a British classic and in Thursday (8 March) night's episode, one cook did exactly that.
But rather than serving up an upmarket take on fish and chips, or a roast dinner, they went for one of the greatest drunk foods of all-time: The chicken parmo.
For the uninitiated, the chicken parmo – a dish that originated on Teeside and is pretty common up North, but less so in the South – is basically deep-fried chicken, smothered in cheese.
Obviously it's not very healthy, but that's not really what you want at 3am, is it?
Anyway, cook Anthony O'Shaughnessy decided it was high time the chicken parmo got the recognition it deserves and served up a fancy one: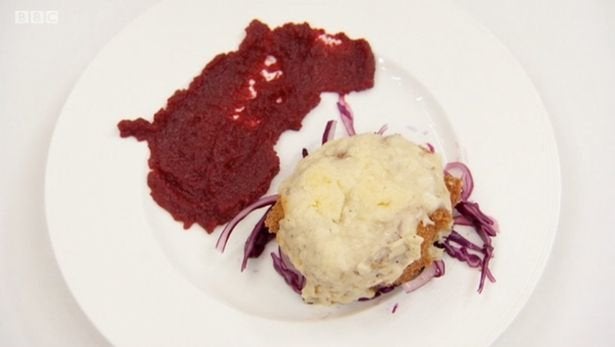 Hilariously – though not surprisingly – the judges, including Thomasina Miers and former winner Steven Wallis, had never seen one before.
"This is the most original plate of food we have had the whole day," Steven declared. "Who knows, this could be the next big thing. Hashtag chicken parmo."
His reaction left many viewers giggling:
The dish helped Anthony get through to the quarter-finals and quite frankly, we can't wait to see what he serves up next.
A doner kebab, perhaps? Cheesy chips? The possibilities are endless.