One in six (16%) people with a deadly inherited heart condition are only diagnosed after having a cardiac arrest, while a fifth (18%) are diagnosed after a sudden death in the family, according to a new survey from The British Heart Foundation.
Around 620,000 people in the UK have a faulty gene, according to BHF, which puts them at an unusually high risk of developing heart disease or dying suddenly at a young age. Children of someone with an inherited heart condition have a 50% chance of inheriting the same faulty gene, yet the majority remain undiagnosed.
In fact, the UK-wide survey, which consisted of 200 people with inherited heart conditions, found that almost half of people (48%) are not diagnosed until 40 or over. This is particularly tragic given that it is estimated that at least 12 young people (aged under 35) die every week from an undiagnosed heart condition in the UK.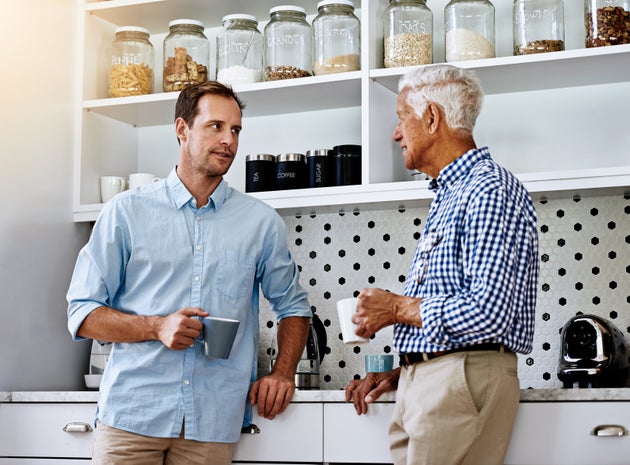 The findings have been released by BHF as part of its In Your Genes campaign, which hopes to raise awareness of inherited heart conditions and speed up diagnosis. The campaign is calling on families to speak about early sudden deaths or premature heart diseases, which might have been caused by an inherited heart condition, so that people can be diagnosed sooner.
Owen Steatham, 13, from Birmingham, was just nine when he collapsed after suffering a heart attack on his way home from school and paramedics managed to save his life using a defibrillator. Hospital tests revealed that Owen was living with the inherited heart condition hypertrophic cardiomyopathy (HCM) and was fitted with an ICD (an implantable cardioverter defribrillator).
As HCM is an inherited heart condition, the rest of Owen's family have now been tested and it was revealed that his father and younger brother Riley (aged seven) are carrying the faulty gene. They are now being monitored so that they can be treated if they too develop the condition, proving that early diagnosis is essential.
Study authors note that more research is still needed in this area to better detect and treat these conditions before they develop. Once someone has been diagnosed, relatives need to be genetically tested so that they can be monitored also, if needs be.
Professor Sir Nilesh Samani, Medical Director at the British Heart Foundation, said: "It is extremely important that family members are offered genetic testing when there's a history of sudden death or premature heart disease in a family. Once diagnosed, many of these conditions are manageable with medication or ICDs, and can prevent needless deaths. All too often, people aren't familiar with their family history, or they aren't aware that a sudden death might be linked to an underlying heart condition."
"We need to improve awareness of these conditions, and ensure that people have equal access to genetic testing across the UK."
If you have a family history of unexplained sudden deaths in your family, please speak to your GP or call BHF Genetic Information Service on 0300 456 8383.