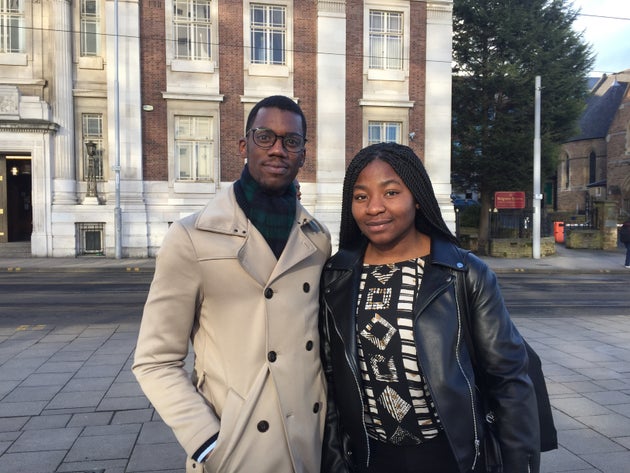 Nottingham Trent University students have spoken of their "shock" and "disgust" after footage emerged of racist abuse being chanted outside a black student's bedroom.
Two 18-year-old men were arrested after Rufaro Chisango tweeted the video, during which male voices can be heard chanting "We hate blacks" and "Sign the Brexit papers".
An 18-year-old woman was interviewed in connection with the incident, which police said is being treated as a hate crime.
The three teenagers have been released under investigation while officers conduct further enquiries, Nottinghamshire Police said.
"Words cannot describe how sad this makes me feel, in this 2018 people think this is still acceptable," Chisagno wrote alongside the video, which has now been shared more than 37,000 times.
On campus on Thursday, fellow students voiced their disgust. Rosie, a first year psychology student who lives at the university's Sandby halls of residence, said she was "shocked" the slurs had been shouted in the university's halls of residence.
"It's disgraceful, it's absolutely shocking anyone would say that kind of thing in this day and age," she told HuffPost UK outside a student accommodation block.
"Nottingham Trent is a really diverse and it seems like such a nice, safe place. Obviously not."
She continued: "Things like this should be reported to the university straight away."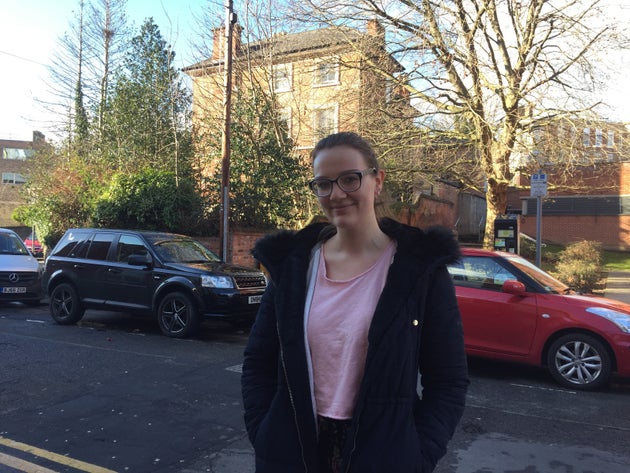 Chisagno's halls of residence have come under fire after she reported the abuse to the building's reception desk on Tuesday, however the university did not learn about the incident until a day later.
Politics and international relations student Michael Parker Langdon, 22, said he was "surprised" when he saw the video online and realised it had been captured at Nottingham Trent University (NTU). "I hadn't expected it to be my university," the third year undergraduate said.
"I was so disappointed."
Accounts and finance undergraduate Claudia was left feeling "so disgusted" by the incident. "We are all supposed to be adults," she said outside the university's Boots Library.
"You wouldn't think this would happen, especially in her halls. I'm shocked this happened somewhere like Trent."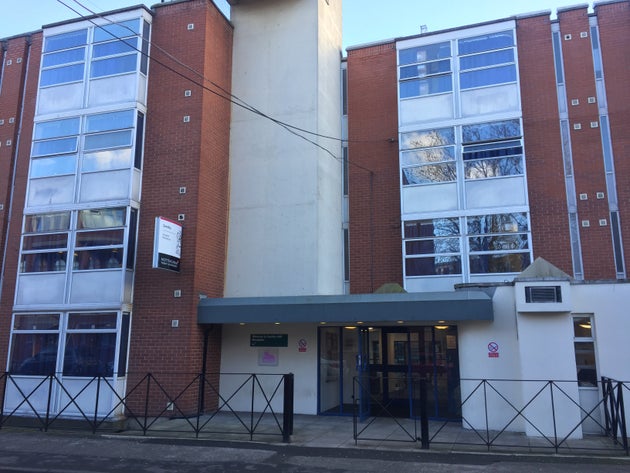 But Mary Okpo, vice-president of Nottingham Trent University's (NTU) Afro-Caribbean Society, said she was also appalled by the footage. "This kind of occurrence is not at all common at this university," the second year law student said. "But it's what you come to expect in this day and age."
However, the 19-year-old praised Nottingham Trent's rapid response to the incident after officials were made aware of the attack, saying the institution "strives to be inclusive".
"They want us to celebrate different races, religions and backgrounds," she said. "They do a very good job – as soon as this was brought to their attention, they dealt with it. It's unfortunate they didn't find out straight away."
In addition to being arrested, the two suspects have also been suspended from university.
In a statement responding to the the racist abuse, NTU said it would not tolerate "this kind of vile behaviour".
"We have contacted the student who made the complaint and are providing support to her and others affected," they said.
"We value being a diverse global community with staff and students from across the world."