You might be used to seeing Derek Riddell in more serious roles – think 'The Missing' and 'Hard Sun' – but his latest project, 'Action Team', is at the other end of the TV spectrum.
In the series, a six-part spoof spy thriller, Derek plays Anne, the female assistant sidekick of MI6 officer Ruth Brooks (Vicky McClure), and speaking Thursday (8 March) morning, he was keen to emphasise one very vital point.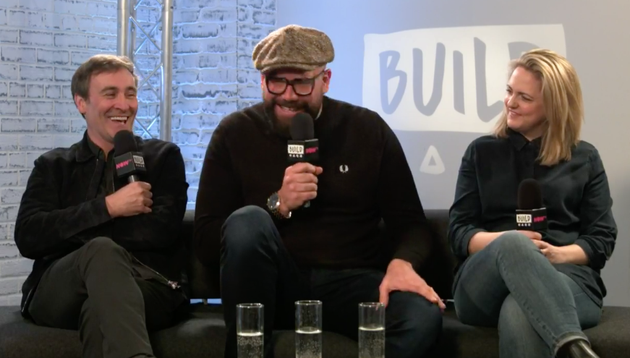 Speaking on BUILD, where he was joined by 'Action Team' co-stars Tom Davis and Laura Checkley, Derek said: "It's important, I think, that we say, the character's not a trans-woman."
"Yes, that's not what the joke is. I think once episode four and five kick in, you can see what we've done," added Tom, as Derek continued: "It's more of a disguise, shall we say?"
"My character is a very shy retiring character called Annie Biscuits, who is Ruth's – played by Vicky McClure – secretary, in this spoof Mi6 unit," he said. "You will see by the end of episode one that maybe there's a bit more to her than meets the eye and she's not quite all she seems.
"It's a little bit difficult for me, to not give away too much but she's not quite as shy and retiring as you initially think…"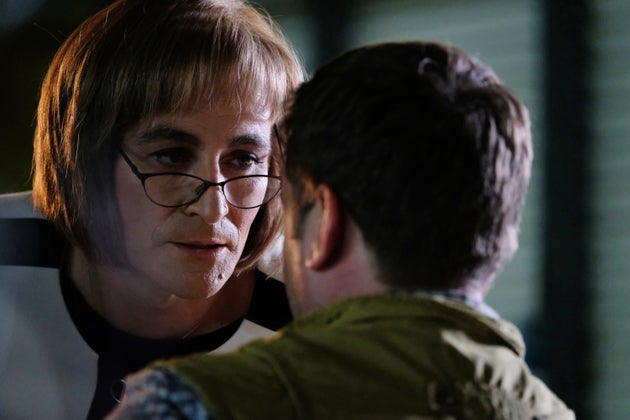 Derek also opened up about what it was like playing Anne, and getting the chance to show off his comedic skills after starring in numerous hard-hitting dramas.
"I've done a bit of comedy over the years but not as much I would have liked to have done," he said. "I've done some quite dark things so it was great to get back into some comedy and just have fun really.
"We were blown away that he even came in to cast," Tom admitted. "The casting director said: 'What about Derek Riddell?'.
"We were like, 'From 'The Missing'? He wouldn't come in for this!'."
The first two episodes of 'Action Team' are on the ITV Hub and the third will air on ITV2 on Monday 12 March at 10pm.
Watch Derek, Tom and Laura's interview in full below…