Frida Kahlo created an iconic image for herself that centred on her strong eyebrows – and now UK audiences have the chance to see the makeup that helped sculpt this historic look, as it has been given its rightful place in a museum exhibition dedicated to the artist.
'Frida Kahlo: Making Her Self Up' at the V&A, in London, will be the first exhibition outside of Mexico to display her clothes and intimate possessions, alongside self-portraits and photographs.
"A countercultural and feminist symbol, this show will offer a powerful insight into how Frida Kahlo constructed her own identity," said Claire Wilcox, senior curator of fashion at the V&A. "This show is a rare opportunity for visitors, offering unique access to an archive that has never left Mexico before."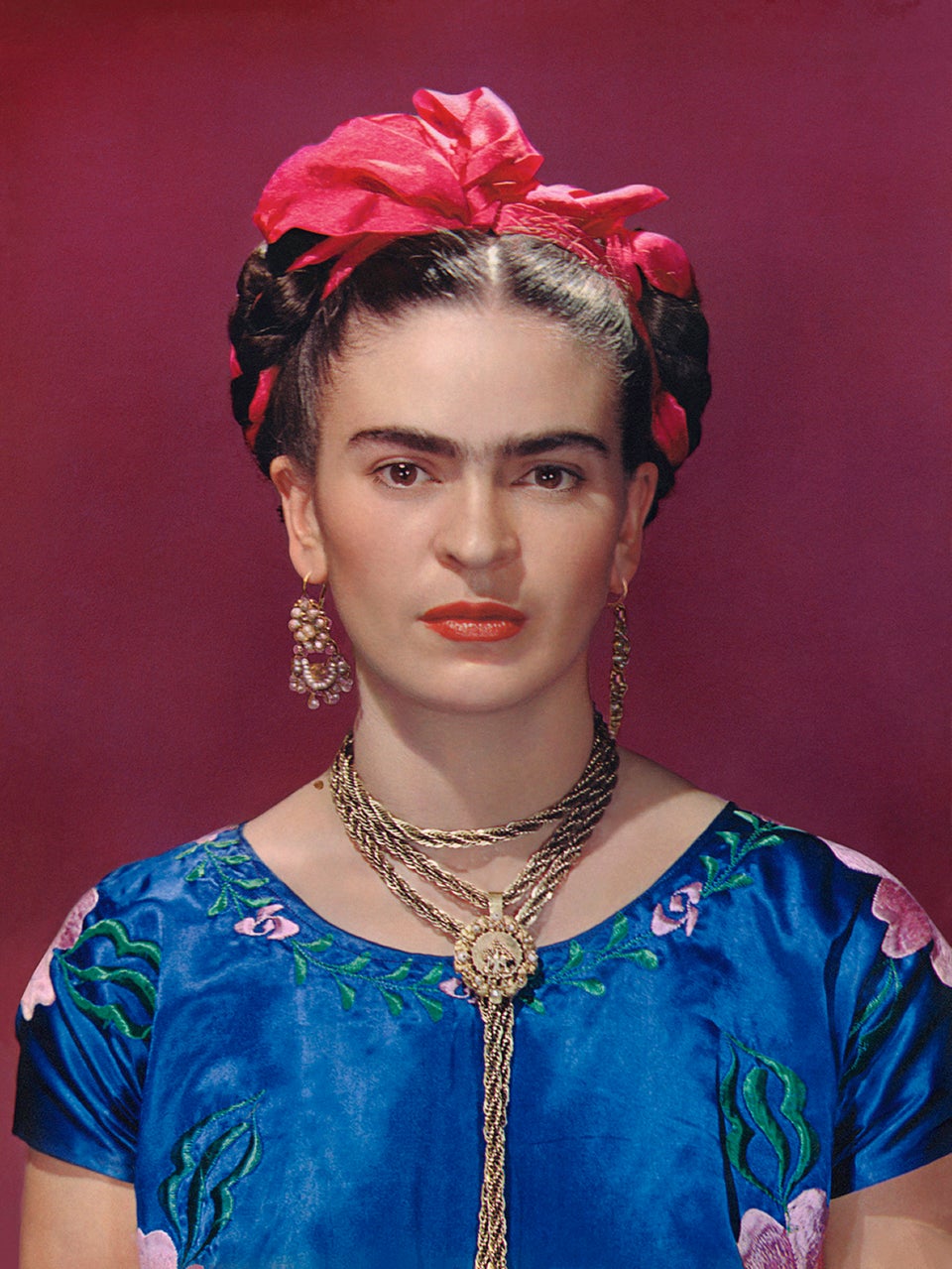 Kahlo's personal possessions were sealed in the Blue House – the home in which she was born, lived and died, on the outskirts of Mexico – by her husband Diego Rivera, following her death in 1954.
They were discovered fifty years later in 2004 and now more than 200 of those objects, including outfits, letters, jewellery, cosmetics, medicines and medical corsets will go on display in London.
Included in Kahlo's makeup selection is her Revlon eyebrow pencil 'Ebony,' still within its original packaging and her favourite lipstick, Revlon's 'Everything's Rosy'.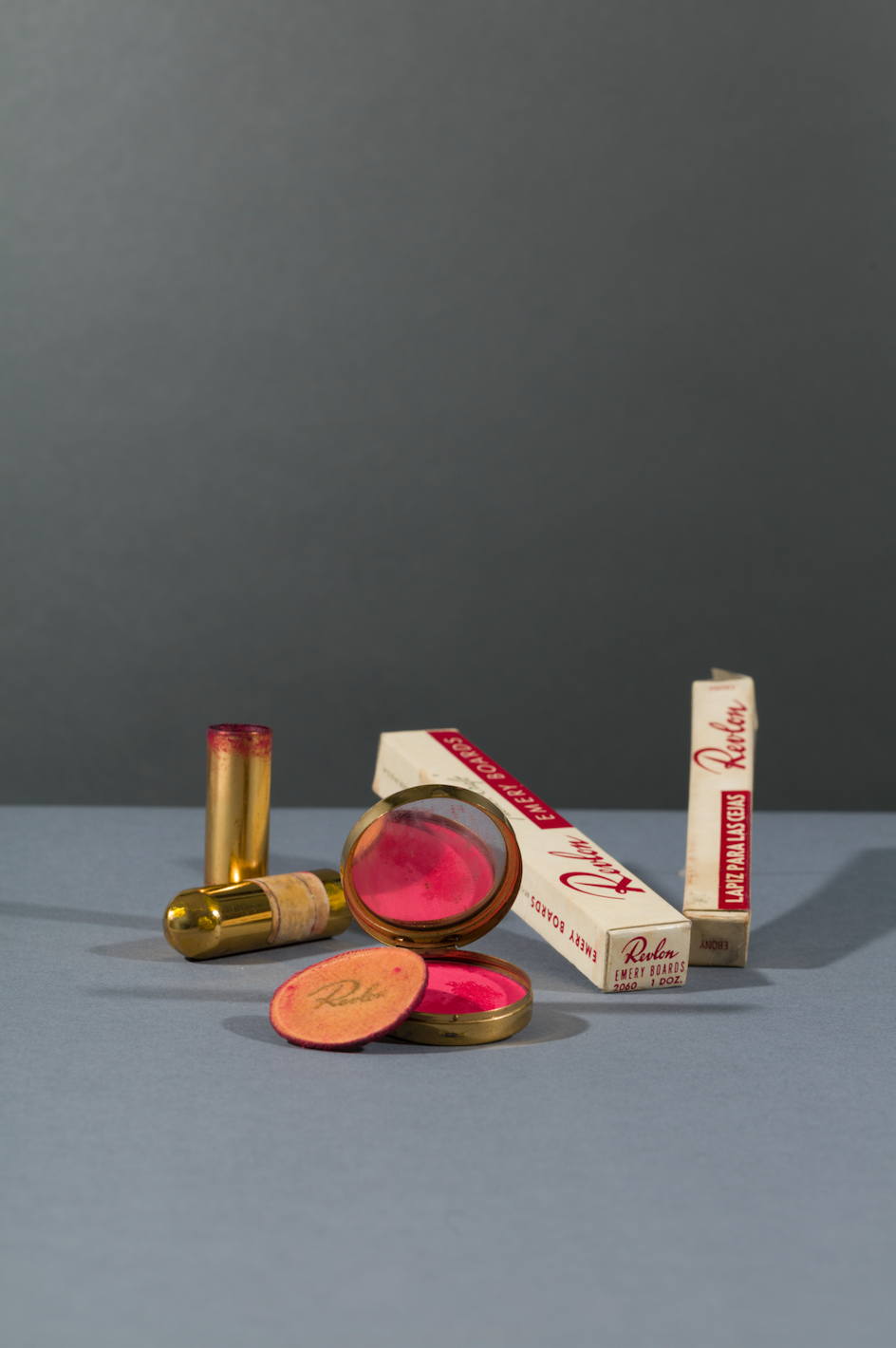 Also on display will be 22 dresses, rebozo, (traditional Mexican shawls), huipiles (embroidered square-cut top) and enaguas (petticoats) worn by Kahlo, as well as jewellery ranging from pre-Columbian jade beads to modern silverwork.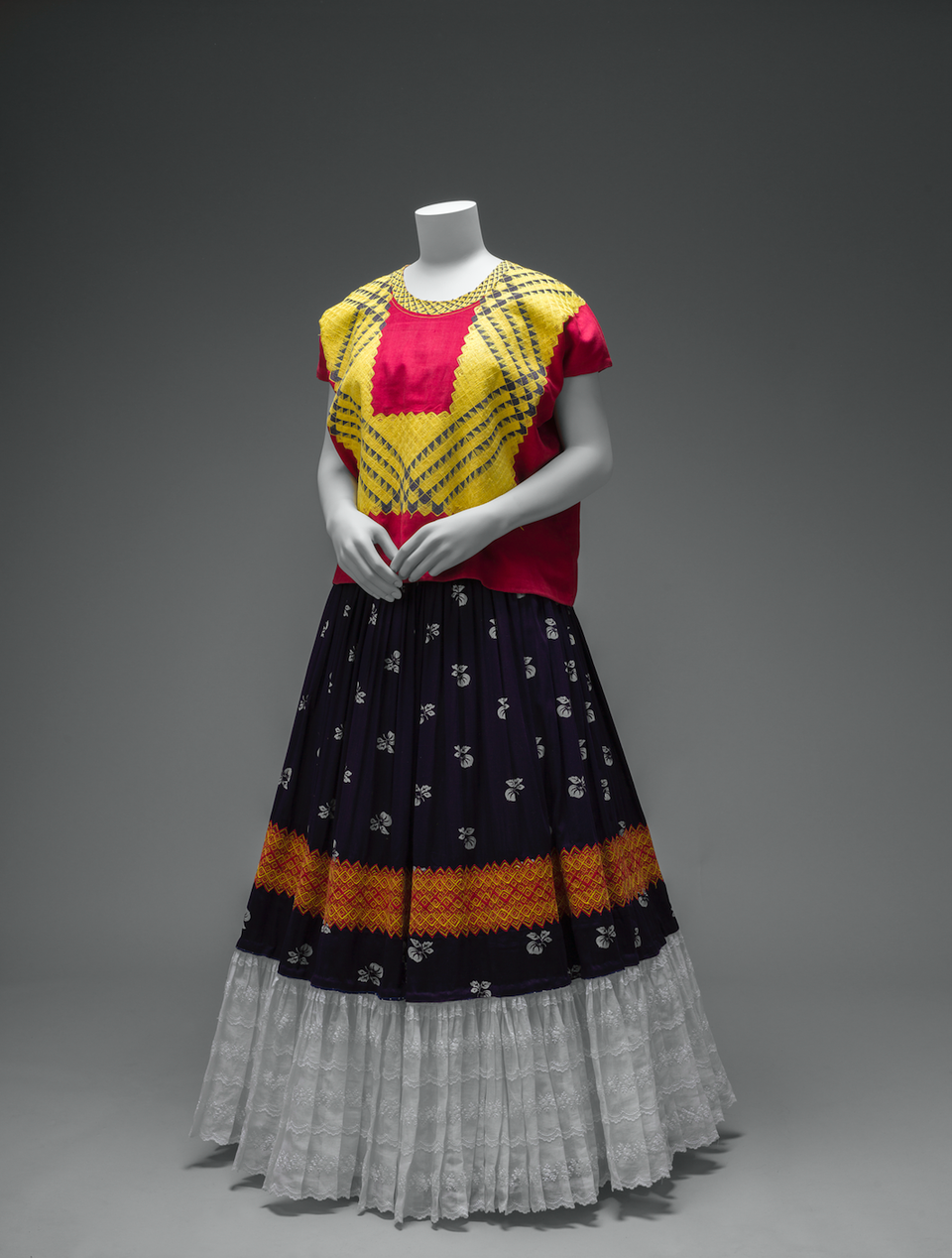 There is also a prosthetic leg adorned with a red lace up platform boot, which Kahlo after her leg was amputated in 1953.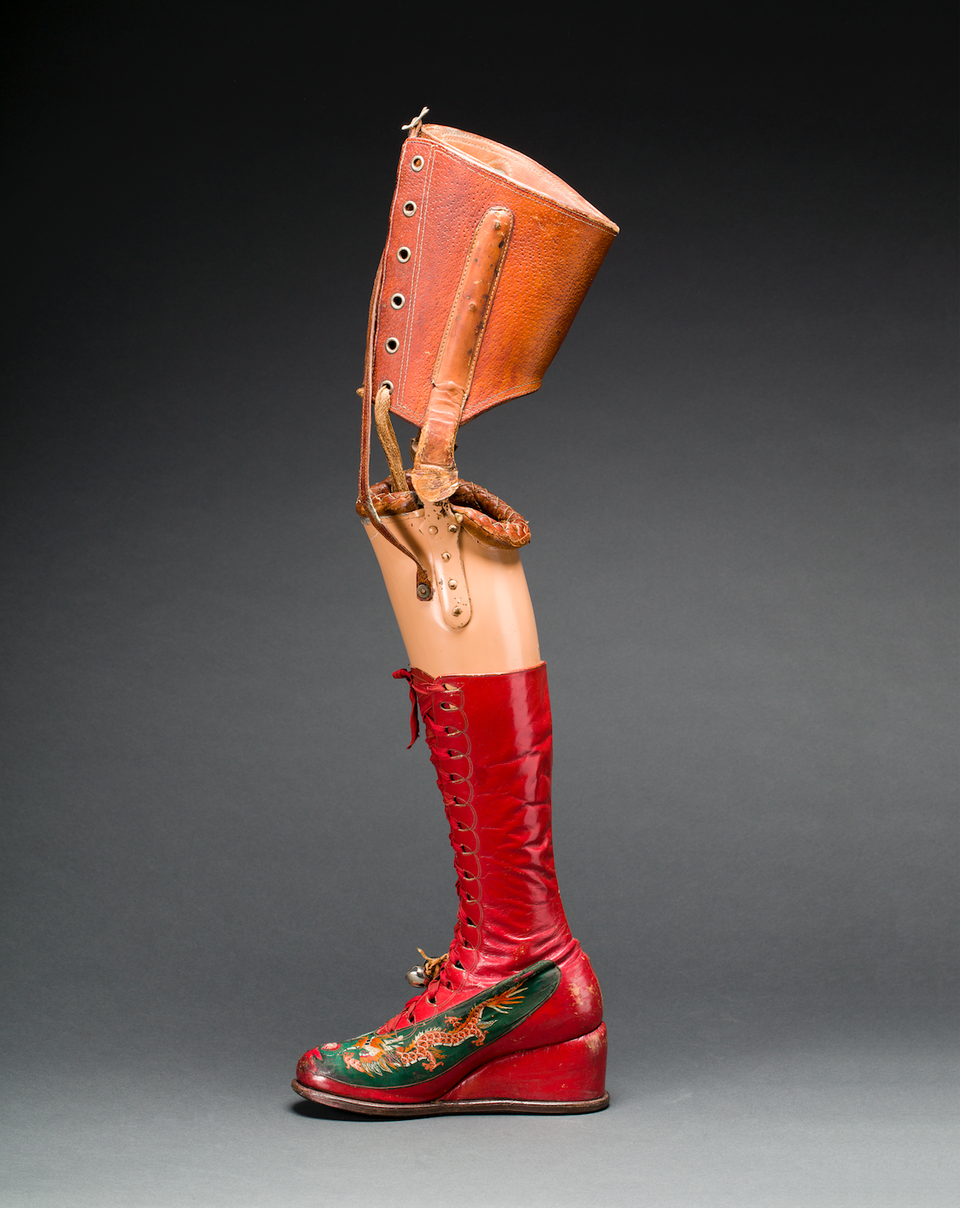 Kahlo expressed herself through her art and dress after suffering a near-fatal bus crash at the age of 18, which rendered her bed-bound and immobilised for long periods of time. On display will be some of her supportive corsets that she painted with religious and communist symbolism and imagery relating to her miscarriages.
She began to paint self-portraits using a mirror inset into the canopy of her four-poster bed and crafted her identity to reflect her own mestizo (mixed-race) identity and allegiance to Mexican identity.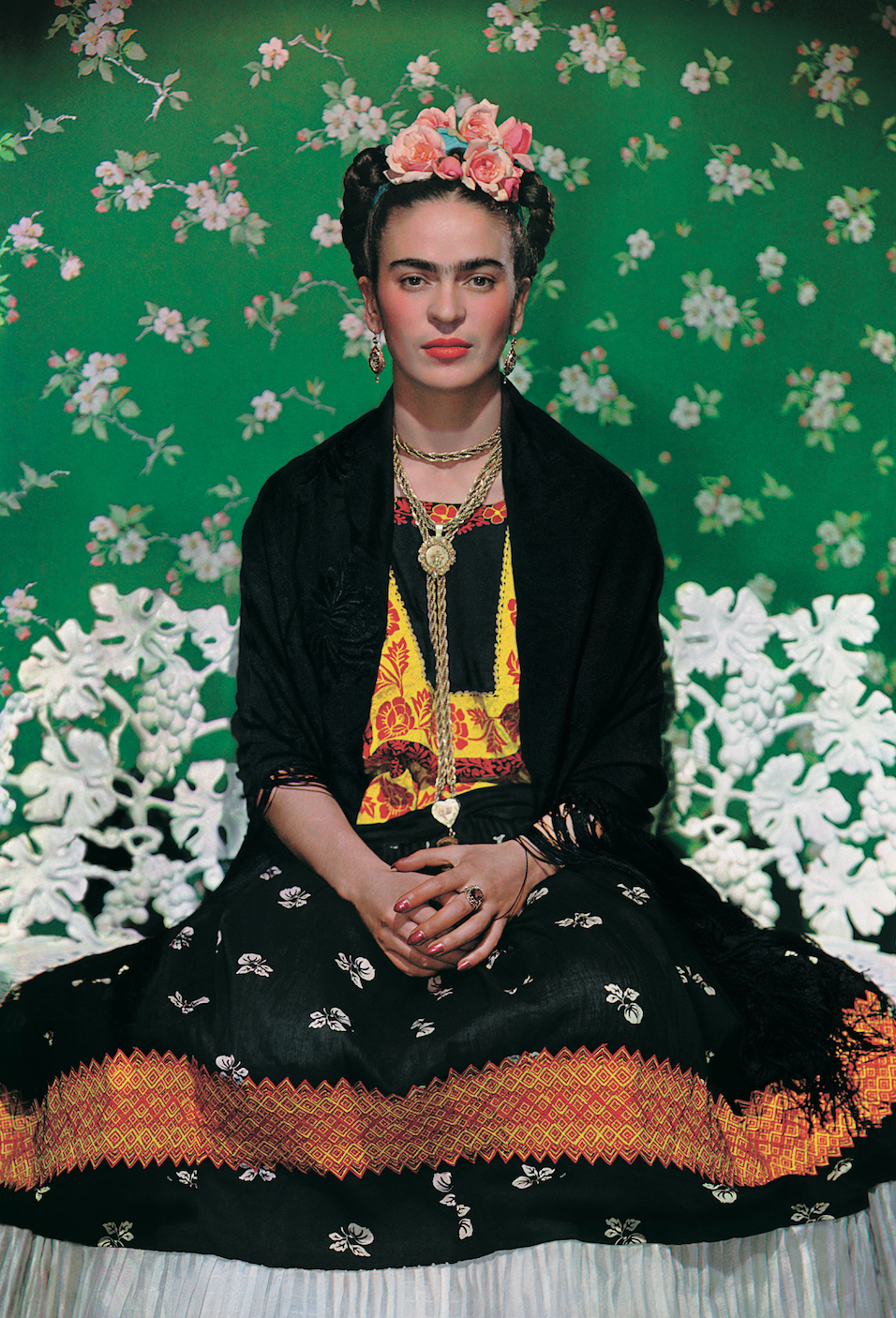 Frida Kahlo: Making Her Self Up, 16 June –14 November 2018. Sponsored by Grosvenor Britain & Ireland Admission £16 (concessions available). V&A Members go free. Advance booking is advised – this can be done in person at the V&A; online here or by calling +44 (0) 20 7942 2500 (booking fee applies).