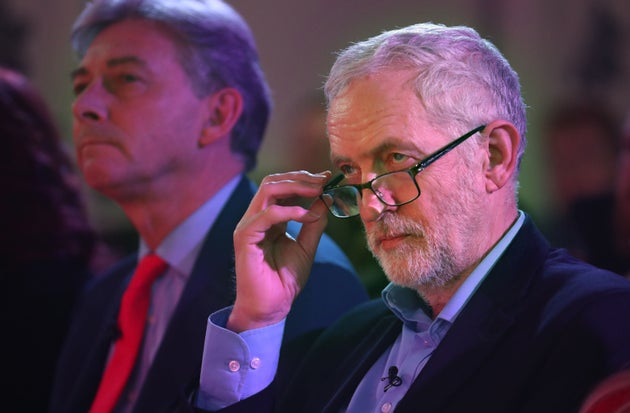 Labour's response to Jeremy Corbyn's participation in a Facebook group hosting anti-Semitic material is "totally inadequate", campaigners say.
A spokesperson for the Labour leader promised a full investigation into the secret group, called Palestine Live, after its existence was unearthed by anti-Semitism campaigner David Collier.
Corbyn himself was a member of the circle – which cannot be discovered through normal Facebook searches thanks to its security settings – after being added by another participant.
HuffPost UK understands he left shortly after he became leader of the opposition in 2015, but two other Labour MPs – Clive Lewis and Chris Williamson – are believed to still be members.
Some of Palestine Live's members shared anti-Semitic and white-supremacist content including Holocaust denial, 9/11 conspiracy theories, links to far-right websites, recommendations for books including Mein Kampf and a video by the Ku Klux Klan Grand Wizard, David Duke.
Although there is no suggestion Corbyn himself posted or shared offensive material, Collier's report showed he had commented on a thread in which the term 'Zio' was used, and interacted with a group administrator who previously claimed Israel was responsible for the 9/11 terror attack.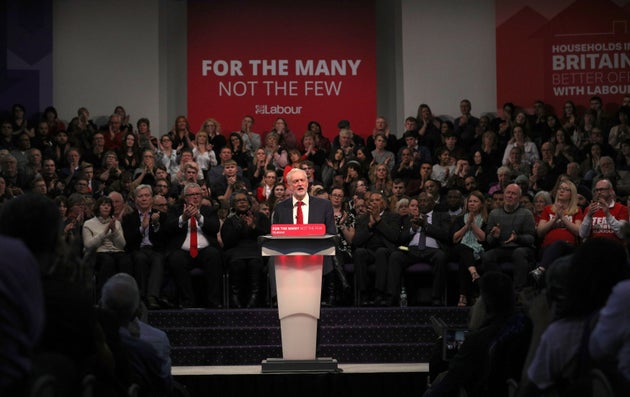 Euan Philipps, spokesperson for Labour Against Anti-Semitism said the Labour leader had "serious questions to answer" and called for an independent investigation.
"The evidence proves Jeremy Corbyn was an active member of the Palestine Live network from 2013 up to and beyond his leadership election victory in 2015," he added.
"We demand that he answer those questions in the course of a full and independent inquiry. We must begin the process of tackling the institutionalised anti-Semitism in the Labour Party.
"Mr Corbyn and the Labour Party are clearly hoping this will all go away but it won't; their response so far has been totally inadequate. There cannot be another whitewash."
HuffPost UK understands a team of investigators at Labour is working through Collier's dossier to 'analyse statements' and determine whether those who shared offensive material are party members.
A source said disciplinary action will be taken where relevant and urged people with any further information to come forward.
A spokeperson for Corbyn said: "Jeremy condemns anti-Semitism in all its forms in the strongest possible terms.
"He does not want the support of anti-Semites, who have no place whatsoever in the Labour movement."