Piers Morgan has revealed he's set to be a feature of the 'Good Morning Britain' sofa for at least another two years.
The presenter confirmed on Twitter on Thursday that he's signed on to front the ITV morning show in a new deal.
"BREAKING: Bad news for Britain, even worse news for @susannareid100…. I just signed a new deal to stay on GMB for 2 more years. #TheFoghornStays," he tweeted.
While the 52-year-old has proved to be a divisive figure among 'GMB' viewers, last year ratings increased by 17% over the previous 12 months, with the show now attracting an average of more than a million viewers.
However, it is still trailing rival show 'BBC Breakfast', which remains the nation's most-watched breakfast TV show.
News of his renewed contract comes just weeks after Piers admitted he quit the show last year, but ITV managed to lure him back after changing his working hours.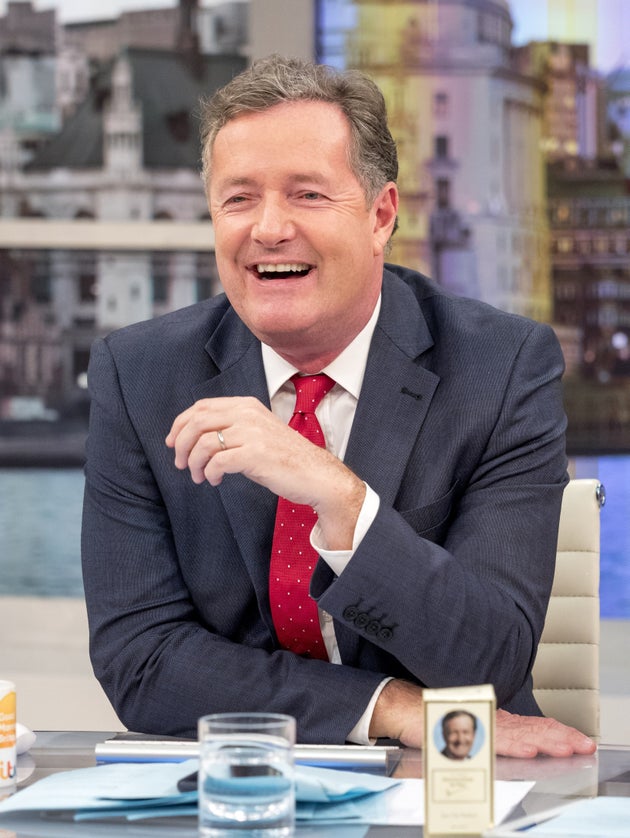 He told Radio Times: "I actually quit in the summer. I said, 'I'm out,' because I couldn't do it anymore. Then we came to a new arrangement, which is great. I feel completely different."
That new arrangement means the 52-year-old now starts work at 5.30am, rather than 4am, although he admits his female co-presenters, including Susanna Reid, still start earlier.
Last year, Piers revealed the early starts meant he constantly felt unwell.
He told The Mirror: "It's killing me before my very eyes. It's the least healthy existence imaginable.
"Your immune system gets crushed, you pick up every bug going, I've basically been ill for the entire 18 months in some form.
"You have about 18 breakfasts before midday, so everything is terrible about it except the show itself."
However, at the time Piers insisted he would never quit 'GMB', but admitted it might not be long before it finished him off completely.
"I'll stay 'til death. If I die, it won't continue much longer. But my body is certainly screaming in pain at the moment," he said.