Amber Rudd has said the use of a nerve agent on British soil was a "brazen and reckless act" which will be met with a "robust" response.
Speaking in the Commons on Thursday morning, the Home Secretary refused to be drawn on who was responsible for the attempted murder of former Russian spy Sergei Skripal and his daughter, Yulia, in Salisbury.
However backbench MPs said Russia must be held to account if it was found to be behind the attack.
Veteran Tory Sir Edward Leigh told Rudd: "Those of us who seek to understand Russia know that the only way to preserve peace is through strength.
"If Russia is behind this, this is a brazen act of war, of humiliating our country."
The Kremlin has denied involvement in the attack.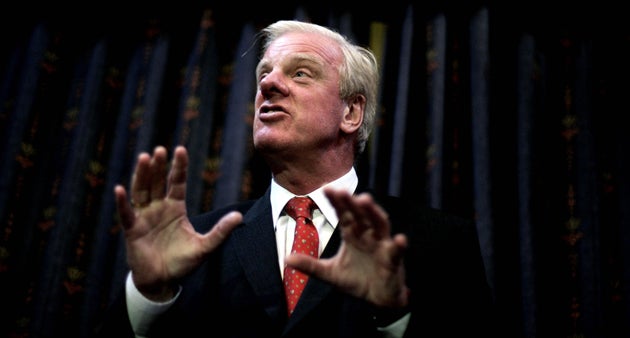 Former Conservative minister Nick Boles has already suggested that the UK should cut ties with Russia.
"I do not see how we can maintain diplomatic relations with a country that tries to murder people on British soil and puts the lives of British citizens at risk. It's time for us to turn tough talk into action," he tweeted.
Rudd said incident was an "attempted murder in the most cruel and public way".
She added: "The use of a nerve agent on UK soil is a brazen and reckless act."
"We will respond in a robust and appropriate manner once we ascertain who was responsible."
The police officer first on the scene in Salisbury is also in a "serious but stable" condition in the hospital.
"It it is highly like the police officer has been exposed to the same nerve agent," Rudd said.
Deadly nerve agents are liquid gases that can seep through the skin. Earlier this week, the United States said North Korea used the toxin VX nerve agent to assassinate leader Kim Jong-un's half-brother in Malaysia in 2017.
In a statement on Wednesday, Met Police Assistant Commissioner Mark Rowly confirmed Skripal had been "targeted specifically".
"This is being treated as a major incident involving attempted murder by administration of a nerve agent," he said. "Sadly, in addition, a police officer who was one of the first to attend the scene and respond to the incident is now also in a serious condition in hospital.
"Wiltshire Police are, of course, providing every support to his family.
Rowley said police are working with scientists and Public Health England, but so far they are "not seeing any evidence of a widespread health risk".
WHAT IS A NERVE AGENT?

Nerve agents have been used to deadly effect in assassinations and conflicts of the past.

The toxic substance disrupts signals in the nerves, causing debilitating side effects which can be fatal.

Vladimir Putin – now in the frame following the attempted murder plot in Salisbury – drew international condemnation for defending the Syrian regime after it launched a suspected Sarin gas attack on its own people last year.

Different forms of it have evolved, including Sarin, VX and Tabun, all of which have very similar structures and appear to work in the same way.

Professor Malcolm Sperrin, a fellow of the Institute of Physics and Engineering in Medicine, has described how nerve agents work.

He said: "Nerve agents work by disrupting signals in nerves, at the synapses between nerves. Different agents work in different ways and have different volatilities. What we don't know yet is what particular agent has been used here.

"I'm not aware of a nerve agent having been used in this way previously. Nerve agents are offensive weapons, and there has been some previous suggestion they might have been used in warfare around the world.

"Symptoms of exposure to nerve agents may include respiratory arrest, heart failure, twitching or spasms – anything where the nerve control is degraded.

"It is very unlikely there will be any issues in the environment, and it is very unlikely the nerve agent will still be around now.

"Nerve agents can cause death, but not necessarily at low-level exposure or with a minor dose."