Danish inventor Peter Madsen has denied murdering a Swedish journalist on board his homebuilt submarine – but admits indecent handling of a corpse.
Kim Wall, a 30-year-old freelance journalist who was researching a story on the entrepreneur and aerospace engineer, went missing after Madsen took her out to sea in his 17m submarine in August last year.
On the first day of his trial in Cophenhagen, Madsen, 47, claimed he disposed of Wall's body after she died breathing in exhaust fumes.
He said he had to dismember the corpse to get it out of the submarine. He intended to dispose of the body parts at sea to restore a "normal" condition on board, he said, admitting he was not thinking rationally at the time.
"The accused denies voluntary manslaughter, but admits violating the law about indecent handling of a corpse," his lawyer, Betina Hald Engmark, said.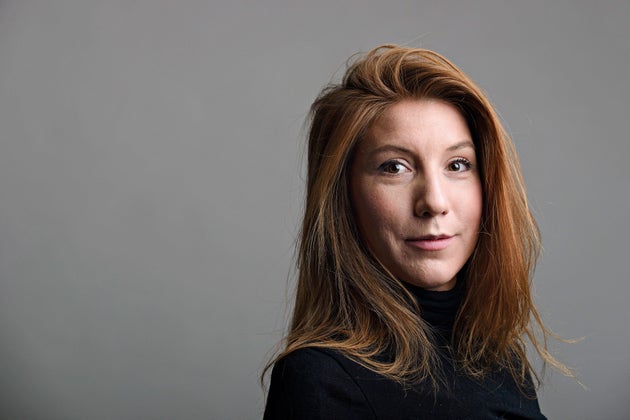 Madsen is charged with murdering and dismembering Wall, along with a charge of sexual assault without intercourse of a particularly dangerous nature.
Madsen, wearing a black t-shirt and jeans, told the court: "When I turn to open the hatch cover, the most terrible minutes of my life begin. I cannot open the hatch, because the engine is sucking air from the cabin," he said.
"Then I hear Kim calling."
After eventually opening the hatch, he said: "I crawl down and find Kim Wall lifeless. I kneel beside her and pat her on the cheeks."
Prosecutor Jakob Buch-Jepsen described the case as a "unusual and extremely brutal". He is reportedly planning to push for a life sentence, the most severe punishment possible in Denmark.
Under the Danish penal code, manslaughter is used to describe the deliberate killing of a person, and there is no distinction between manslaughter and murder. Involuntary manslaughter is used when the killing is not intentional.
The cause of Wall's death is yet to be determined, but the prosecutors say she died by strangulation or by a cut to the throat.
The trial is scheduled over twelve court hearings, with a verdict expected on April 25.