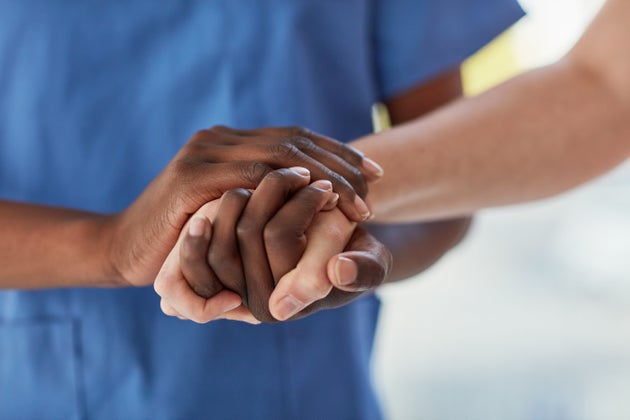 This February marked 100 years since women's suffrage in the UK. It was a change secured by decades of campaigning, and it's been a catalyst to progressing gender equality ever since. A century later Theresa May and the Conservative government have an opportunity to make another important step.
A step to end the disproportionate burden dementia is putting on the shoulders of women.
Dementia is set to be the 21st Century's biggest killer – 850,000 now live with the condition, with this number set to rise to one million by 2021. Women are more at risk of dementia than men, with women making up almost two thirds of those who have the condition in the UK.
The symptoms of dementia impact every aspect of life, from being able to make your own meals, to using the bathroom. Our social care system should be there for each and every woman with dementia. But with 40% cut from the social care budget since 2010, it's become a basic lifeline for the few lucky enough to access it. How can you have a hope in hell of living with dementia in your community when home care visits are just 15 minutes, and only a third of the carers have been dementia-trained?
The broken care system isn't just failing women who have dementia. It's failing their wives, their daughters, their nieces, and their granddaughters – who drop everything to care for their loved ones.
Alzheimer's Society's National Dementia Helpline lights up with a steady flow of families and carers calling us in anger at the status quo. In my role, I often meet women disproportionately affected by dementia. One I spoke to recently was close to tears as she told me she's been forced to cut down her hours at work so she can make the hundred mile round trip three times a week to help her mother with dementia to eat and wash. Without these visits her mother would mostly likely go into a care home, away from the house and memories of where she had been for the last sixty years. On top of that the prices quoted for the local care homes willing to accept her mother were upwards of £1,000 a week.
Women determinedly, and at their own cost, provide the support line that prevents this desperate situation from becoming a humanitarian crisis. They provide the care, love and lifeline that spare the government's blushes for years of shelving the care crisis.
It's estimated that between 60-70% of the 700,000 family carers supporting someone with dementia in the UK are women, offering more than a billion hours of informal care each year. The cumulative saving to the government of this support is nearly £10billion a year.
Many women are in the 'sandwich' generation, responsible both for bringing up their own children in addition to the support of their ageing patents. Each year, thousands leave the workforce to provide help, with the emphasis still very much on women to be the ones who make the sacrifice to their careers and possibly livelihood. The costs for family carers – financial, mental and physical – are extraordinary. It is of little surprise that three in five told Alzheimer's Society their own health had deteriorated from providing dementia care to a loved one, and one in four told us their responsibilities left them feeling cut off from society.
This problem doesn't stop at our doorstep. We know that globally, women are disproportionately affected too – many facing barriers to diagnosis, fulfilling the majority of unpaid care roles and stigma especially rife in some global communities. In some cultures, women are bound by a "triple jeopardy" – discriminated against because of their sex, age and medical condition. The ramifications of these misunderstandings are dangerous and can sometimes lead to abuse. Societies and global governments the world over must unite and support women affected by dementia, so no one has to face it alone.
On home soil, this summer's Green Paper on social care reform can take a big step towards consigning many of these challenges to the history books. The government must recognise the challenges for women living with dementia around access, cost and quality of care. The care system must be equipped to support the number of women living longer, and to look beyond traditional models of care to help them remain a part of their community and to maintain their quality of life as far as possible. Family carers need to be supported to find a balance between caring and living their own lives, to be reassured that their loved ones will be given the help they need.
At a time when focus on political change so frequently centres on Brexit, we must not let government forget about the need to drive change in care. International Women's Day is the perfect moment to get these difficult decisions underway. Strong leadership will be needed to decide what change will look like and how it will be paid for, while deeds not words will ensure that promises are kept – but the potential rewards are huge for women affected by dementia. A care system that works for women works for everyone.
This International Women's Day, Alzheimer's Society is calling on the government to invest in a new system to Fix Dementia Care. Join the campaign here.