'DIY SOS' is always an emotional watch, but Wednesday's (7 March) episode was more poignant than usual, as the team helped a victim of the Westminster terror attack.
Nick Knowles and his army of builders, plumbers and electricians were called upon to transform the home of PC Kris Aves, who suffered life-changing injuries in the attack on 22 March last year.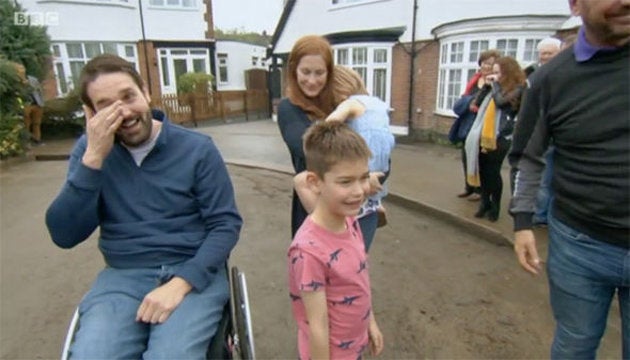 Kris, was left wheelchair-bound after suffering from two broken legs, numerous head injuries, a lacerated elbow, a damaged left shoulder, sternum and spinal cord after Khalid Masood mounted the pavement in a 4X4 and drove into him and his colleagues.
As a result of his injuries, he had been unable to get around his home in Barnet and had been living in Stoke Mandeville Hospital, in Aylesbury.
So, it was up to Nick and the team to make his house accessible for his rehabilitation, in order for him to move back home.
With the help of many local volunteers, the team managed to totally reconfigure and redesign his house – as well as installing a lift – in just nine days.
The results were revealed to him and his partner in hugely emotional scenes.
"What you guys have done in this house… has made me able to come home to my family," Kris told the team. "I've seen rooms I haven't seen for seven months."
Viewers were moved to tears by the build:
Others called out the government for not doing enough to support Kris following the attack:
Kris lost one of his colleagues, PC Keith Palmer, in the attack, which also claimed the lives of four others. Many more suffered injuries.
'DIY SOS' airs on Wednesdays at 8pm on BBC One.