Meghan Markle shared hugs with school pupils in Birmingham today as she and Prince Harry made their first official visit to the city to celebrate the aspirations of young women on International Women's Day.
Despite enduring a wait in the drizzling rain, enthusiastic locals cheered and waved Union Flags as they finally caught sight of the royal pair, who stopped to speak to onlookers as they made their way to Millennium Point.
The pair couple were met by John Crabtree, Lord Lieutenant of the West Midlands while Meghan – dressed in a coat by J Crew, trousers by Alexander Wang and an AllSaints jumper – was greeted by shouts of "You're beautiful."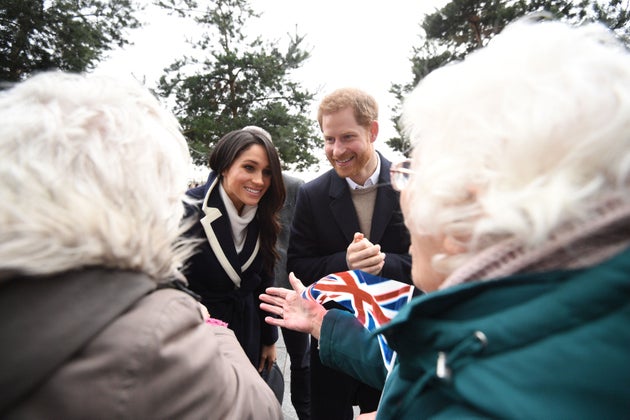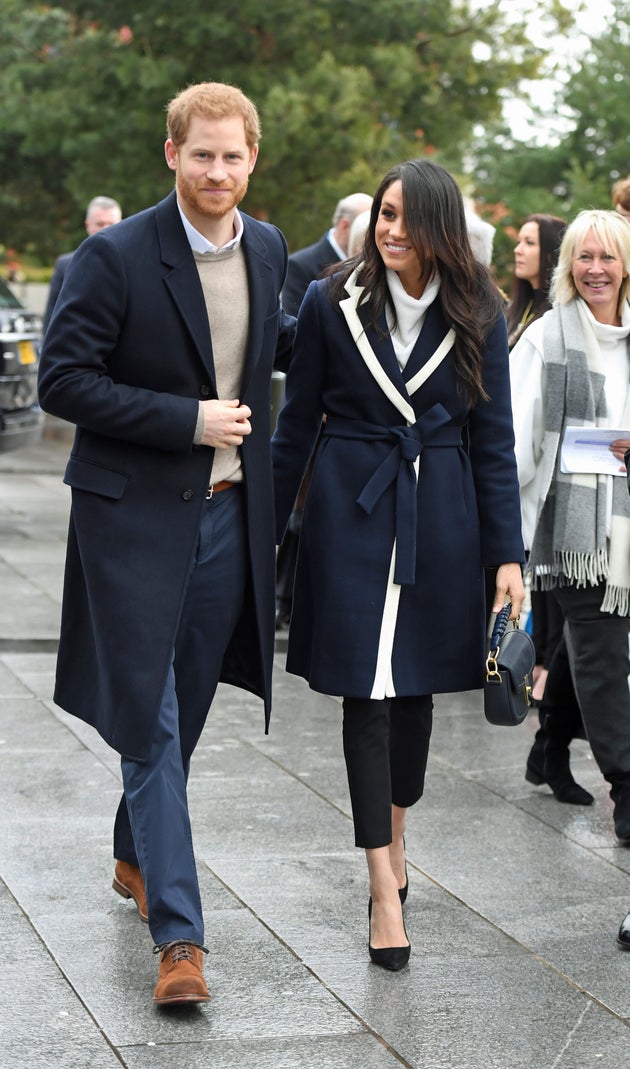 Phil and Sue, who travelled from South Wales to meet the couple, said chatting to Harry and Meghan was "just like speaking to your next door neighbour".
"It was lovely, Sue added. "It was absolutely brilliant, they asked us what our names were."
"Harry recognised our accents too," Phil said.
"We are fans of the royals, especially the new royals," he continued. "But we are old enough to remember the coronation in 1953."
School pupil, Sophia Richards, 10, got closer than most to Meghan after she was swept into an impromptu embrace by the future princess.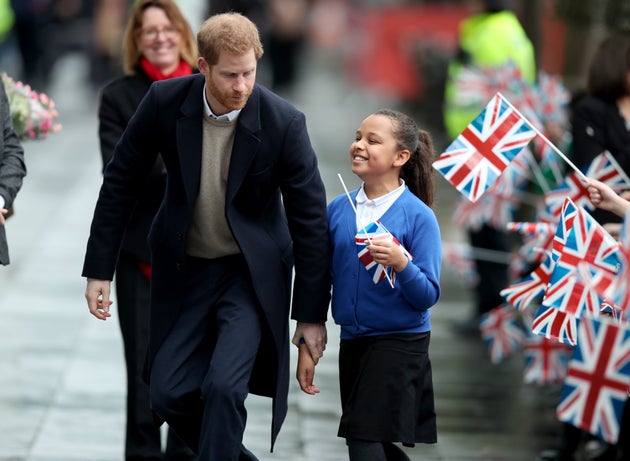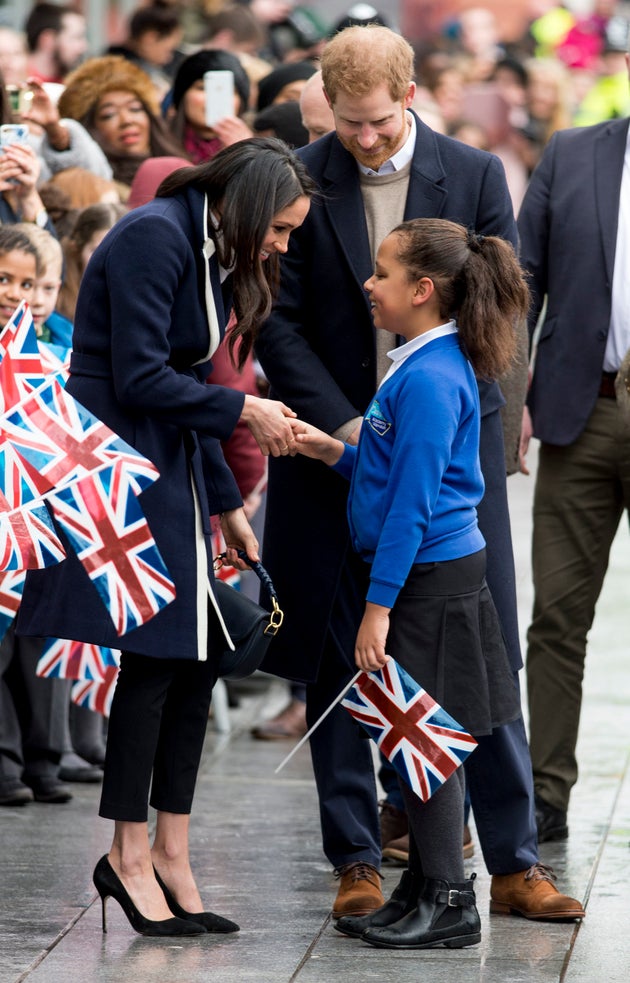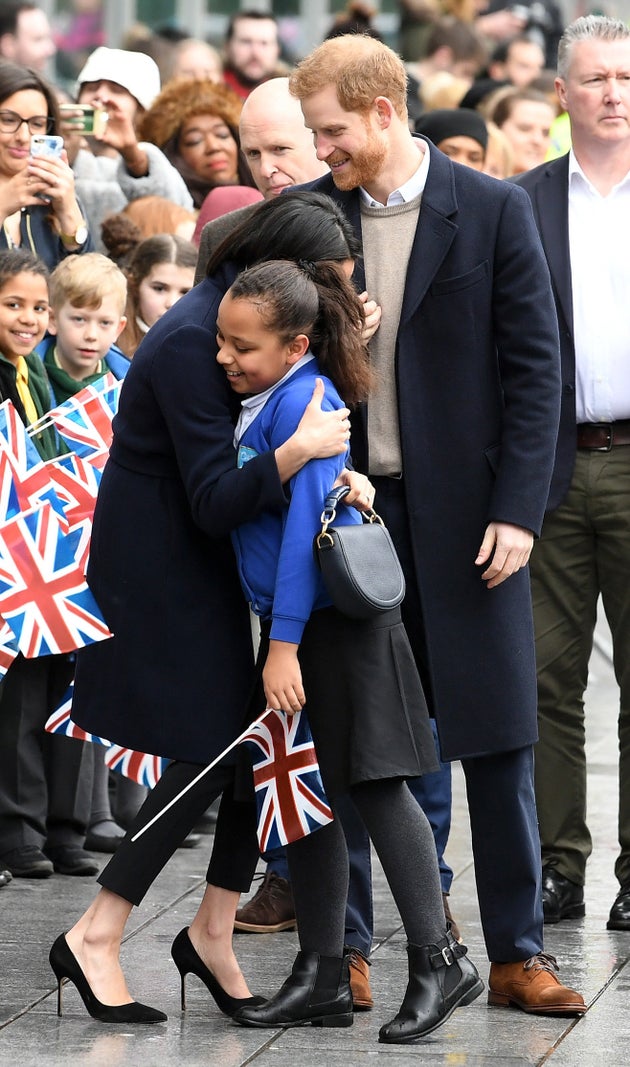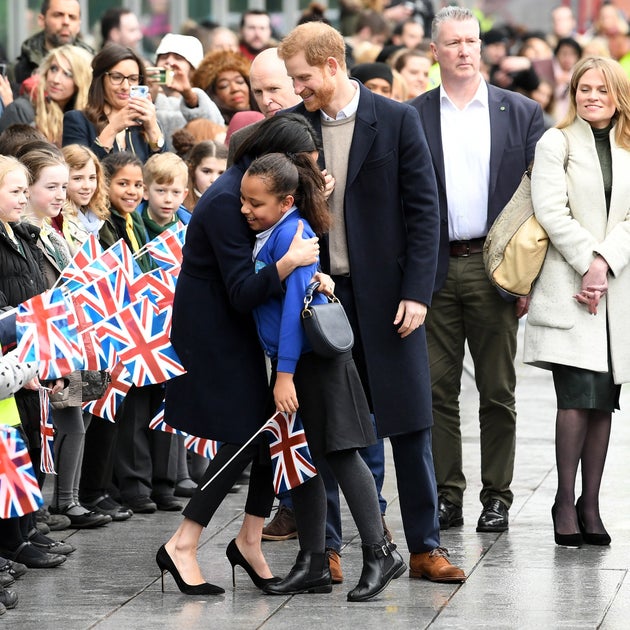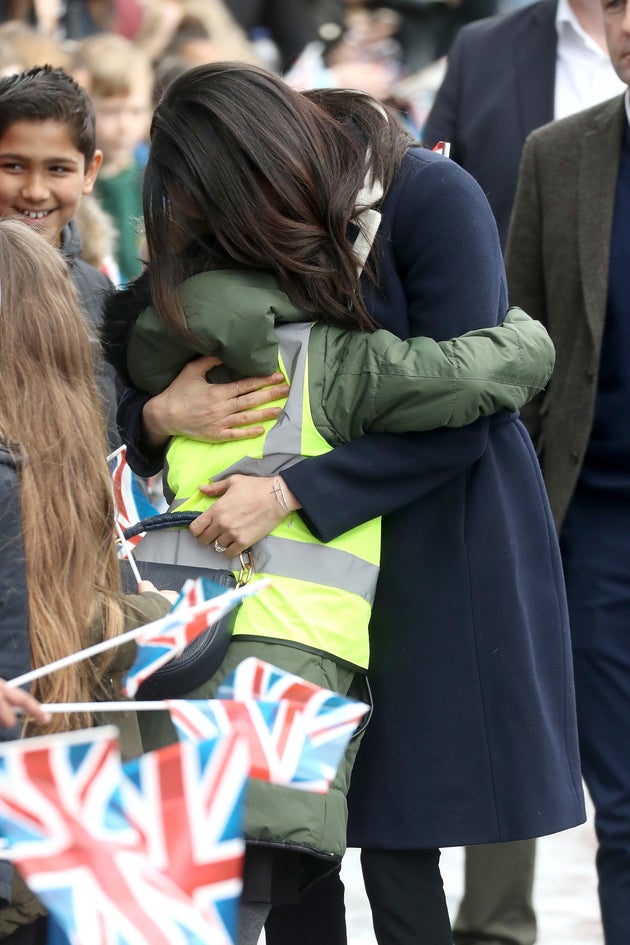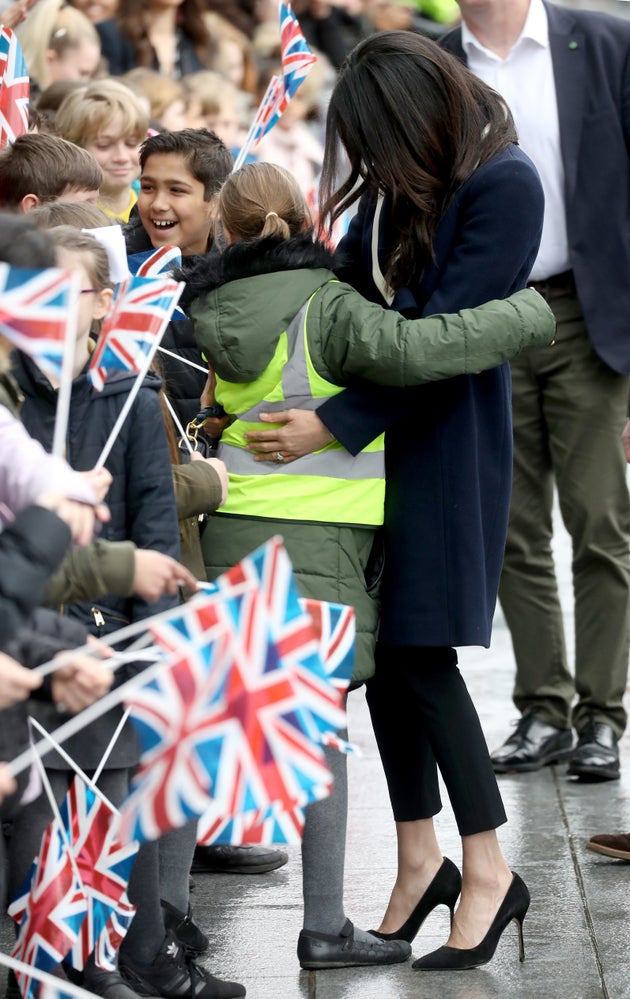 During their tour of the city, which falls on International Women's Day, Harry and Meghan attended an event encouraging young women to pursue careers in science, technology, engineering and maths (STEM).
Hosted by social enterprise Stemettes, the event saw the couple speak to students about the challenges of working in male-dominated STEM industries.
The pair – who are due to tie the knot in May – also donned headsets resembling a virtual rollercoaster.
After finishing talking through various pieces of technology with the students, the pair sat together to listen to speeches from inspiring women in Stem industries.
Meghan was shocked by some of the technology on display, including pianos made out of bananas and how to "hack the web".
She told some students that the coding they were working on was very impressive, saying: "Wow, that's really cool."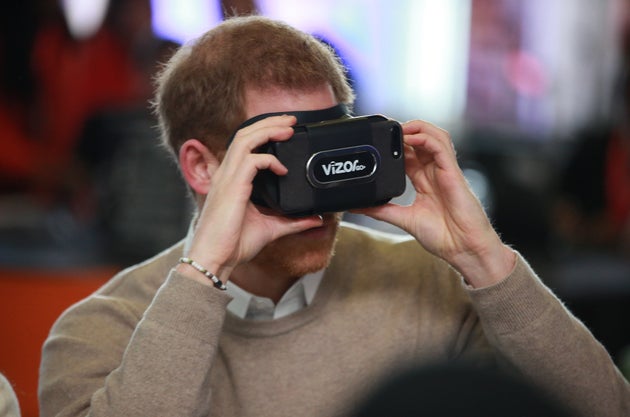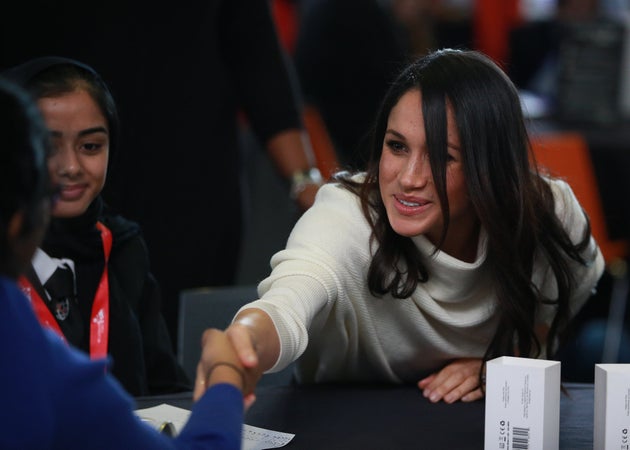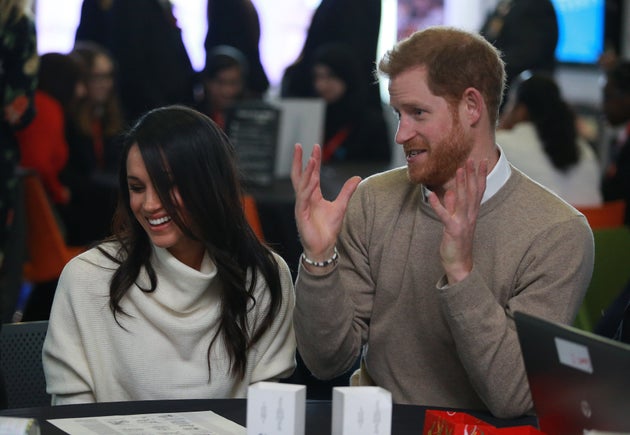 Harry shared his finance's thoughts and encouraged the talented students to go into careers in science and maths.
The couple left the event after both were given a goody bag which said: "I am not just a bag, I am a Stemettes bag."
They received a huge round of applause from the 90 female students as they made their way to their next event.
The couple also gave prizes to three winners of a speech-writing competition in which they spoke about their most inspiring women.
Harry and Meghan nodded in approval after each of the speeches and gave all three a generous clap at the end.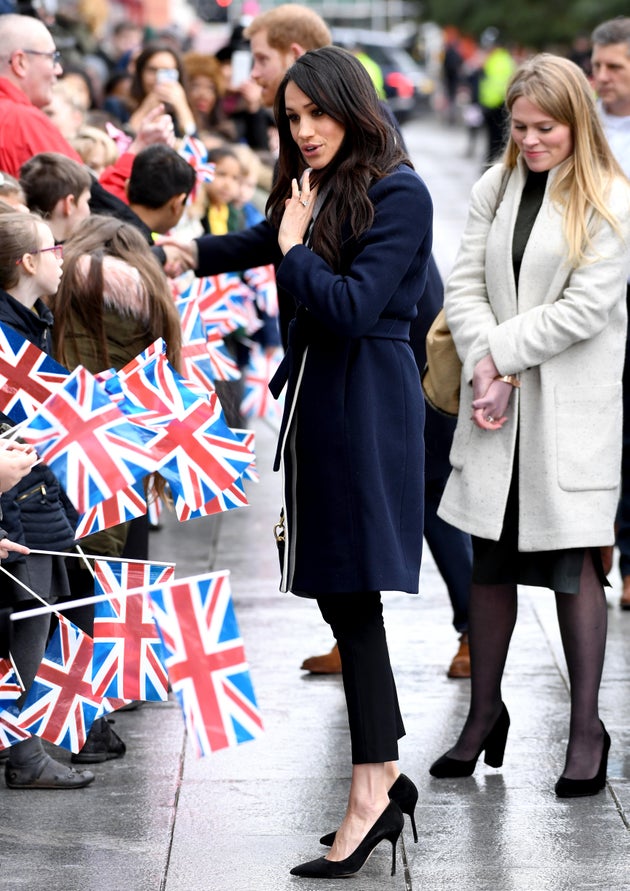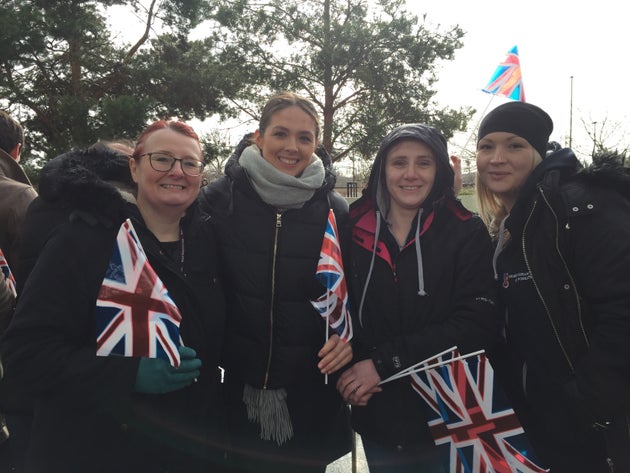 "It's adorable they have come somewhere they know a lot of students and young people will be able to meet them," well-wishers Omo and Kathy said while standing outside of Millennium Point.
Meanwhile Syed, a business management student at the University of Birmingham, said the royal visit was a "once in a lifetime opportunity" for international students in the city.
"I'm so excited to see Harry and Meghan," the 21 year old said. "It's a great thing for Birmingham."
Lydia, Karen, Lucy and Becky, representatives from homeless charity Forgotten Feet, told HuffPost they had braved the rain for more than an hour in the hopes of spotting Harry and his American bride.
"It's great that they are willing to come and socialise with 'normal' people," Karen said. "We like that they don't just stick to London.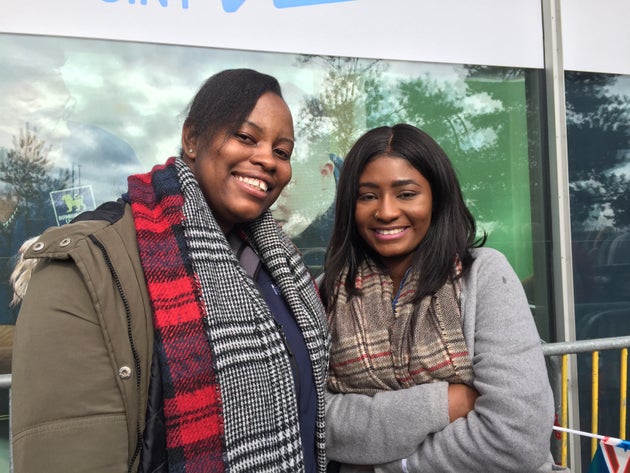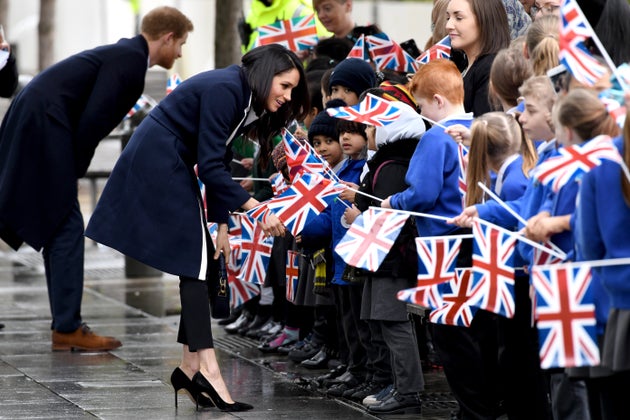 Harry and Megan later arrived at the Nechells Wellbeing Centre, joining members of Birmingham's Coach Core programme for a training masterclass.
The apprenticeship scheme, designed by the Royal Foundation of the Duke and Duchess of Cambridge and Prince Harry, is aimed at developing the next generation of sports coaches.
It takes young people, aged 16 to 24, from different backgrounds, putting them through a year-long course.
The couple were watching 14 city apprentices go through what is the group's final collective training day at the centre.
The prince also met twins Elliott and Luke Rainbird, both 19, from Solihull, West Midlands, with Ms Markle joking she was only able to tell the identical pair apart by Luke's fluorescent trainers.
Looking down, she said: "I can tell the difference between you two by your shoes."
The coaching group had been rapid-fire drilling with a basketball, and as the couple approached Harry mischievously went to push his fiancee into the midst – as she turned, laughing at him.
As they chatted to the apprentices, Daniele Brunetti asked Meghan: "Show us the ring."
He added: "She told us Harry had designed it, and we said it was lovely, and she said 'thank you very much'."
The couple's trip is the latest leg of their pre-wedding UK tour, which has seen them travel to Nottingham, Brixton, Cardiff and Edinburgh.
The events are giving Meghan a personal education in the issues faced in parts of the UK and nationally, and complement the private visits she is regularly making to organisations as she gets to know the UK charity sector.