A 64-year-old live-in carer has spoken of how rewarding it was to donate her kidney to save a stranger's life, as the NHS warns of a "worrying decline" in living kidney donation.
Diana Reynolds, from Wells Next To The Sea in Norfolk, donated her kidney in 2016 at the age of 63, after hearing about a man who donated in his 70s. "I just thought, if my body is still working and a man in his 70s can donate, maybe I can do the same," said Diana, a former cook and restaurateur.
Her selfless donation kickstarted a chain reaction, enabling two more transplants to take place through the paired and pooled kidney sharing scheme. "I just thought it was wonderful that I could start a chain of transplants," she added.
"I have got a vivid imagination and I could just imagine us all lined up together saying 'right here we go, be brave everyone. This time next week we'll be sipping a gin and tonic'."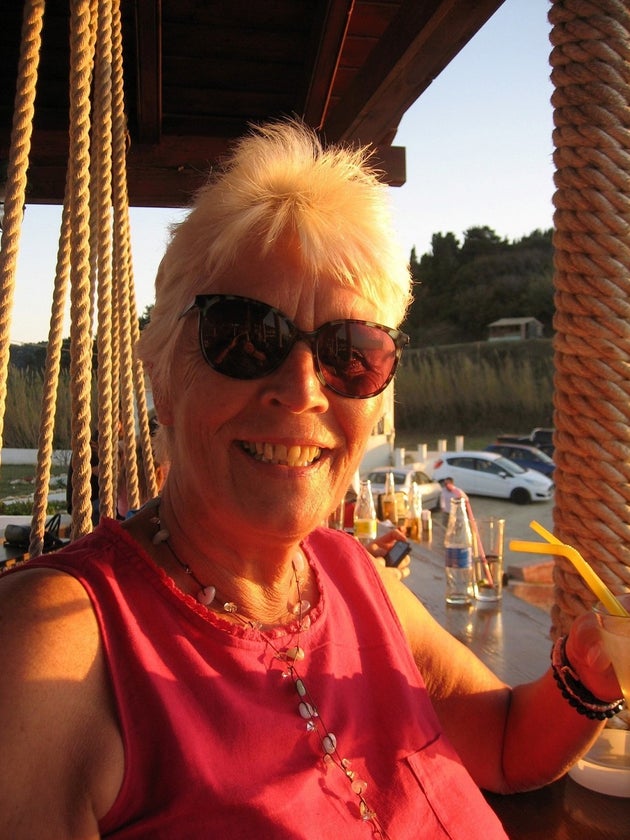 Diana has always endeavoured to help others, she wanted to be a surrogate for someone but was unable to do so after having her third child. She was also distraught to find out two of her friends were dying, and felt completely helpless.
"I just thought, if I'm completely healthy at 60 and can give somebody a chance of life, then I'll do just that," she said. "I wanted to give my 'spare' one away. You don't need two, so I gave one away."
According to NHS Blood and Transplant, the number of living kidney donors has hit an eight-year low. There were 990 living kidney donors during 2017, a 10% decline on the highest ever year 2013, and the lowest figure since 2009.
It said the decline is particularly worrying because living kidney donation has always been a success story in the UK, accounting for more than 40% of all donors and a third of all kidney transplants for people waiting.
The figures have been released to mark World Kidney Day (8 March) with an appeal for more people to consider making a life-transforming donation while they are still alive.
The process of becoming a live donor took a couple of years in total, however Diana admits it's because life got in the way and she wasn't keeping up-to-date with her mail. When she kickstarted the process again, it all happened quickly – within the space of a year.
The mum-of-three and grandparent to 11, who is full of positivity, said at the time she had no concerns about donating a kidney. She was also surprised to find that she was as fit as she was: "I was gobsmacked. I'm a bit chubby and they make you do all these tests like running with a heart monitor. The lady said 'basically you have got a Rolls Royce body'."
The operation, which took place in December 2016, went well and she was discharged within three days and back to work within a month.
"I would shout from the rooftops what a good thing it was to do," she said. "If anyone is thinking of donating, it's really a wonderful feeling to think that someone out there has one of my kidneys and no longer spending hours a week on dialysis. That's my reward and it's perfect."
HumanKind is HuffPost's celebration of kindness, featuring people who do incredible things for others or the planet – transforming lives through small but significant acts. Get involved by joining us on Facebook or telling us about the people who you think deserve recognition for their kind works. You can nominate them here or share your personal story by emailing natasha.hinde@huffpost.com.