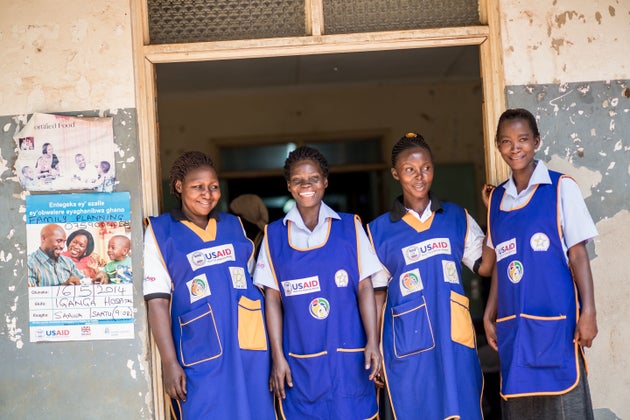 Last month, at a health centre in Jinja, Uganda, I met a young mother, who told me her story. Ten days earlier, she had unexpectedly tested positive for HIV. The health centre was crowded and so after she got her diagnosis, the midwife only had time to give her the antiretroviral therapy (ART) medication she would now need to take for the rest of her life and send her home. With so little information in hand, when she started to feel dizzy and have nightmares several days later, she thought she was either going to die or go mad and decided to stop treatment. This would have had severe consequences for her health, and could have meant she passed the virus onto her unborn child.
Fortunately, that mother returned to the health centre one week later. On that visit, she met a "Mentor Mother" employed by mothers2mothers (m2m), an Africa-based NGO which employs HIV-positive women as community health workers that support clinical staff. The Mentor Mother was able to explain to the young mother that these were normal side effects, common when starting ARTs. She shared with her that she too is living with HIV and had the exact same experiences when she started treatment but found a way to feel better. This gave the mother the hope and encouragement she needed to resume the treatment again and reclaim her health. If she stays in care and sticks to her treatment, the chances of her passing the HIV-virus on to her child are virtually zero.
This is a story that plays out every day in health facilities and communities in Uganda where community healthcare workers, many of whom are women like m2m's Mentor Mothers, help empower other women and their families to access medical care and transform their lives. What makes the m2m's 70+ Mentor Mothers in Uganda so effective is that they are living examples of what is possible. By sharing their own stories of overcoming HIV, they stand out as champions to other women and their families in urban and rural communities who are facing challenges similar to what they once did. They tell them, "if I can do this, you can too," and ensure they access the health advice and medication they need, are linked to the right clinical services, and are supported on their treatment journey.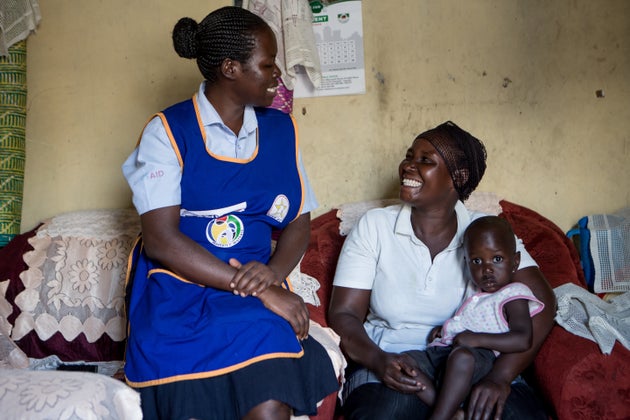 This is why I am so excited about this year's International Women's Day. IWD has always been a significant day in my life, and for all women in Uganda, for recognising the contributions women around the globe are making to the economy and to the wellbeing of their families and communities. But this IWD brings special meaning to me. That is because the United Nation's theme for the day—rural and urban activists transforming women's lives—celebrates the inspiring women who I have the honour of working with as Uganda Country Director of m2m. Our Mentor Mothers are true activists who work relentlessly to help women and their families claim their right to health and realise their full potential.
Another hope I have for this year's IWD is that it will put the critical role women play as community health workers into the spotlight. While their contributions far too often go unnoticed, the role they play in Africa's health facilities and communities is vital. Health systems in sub-Saharan Africa are severely understaffed. The World Health Organization estimates that today there are 4.2 million too few healthcare workers in sub-Saharan Africa, a figure that will rise to 6.1 million by 2030. In Uganda, many health centres have only half of the medical staff required for their patient load. Mentor Mothers and other community health workers help fill that gap, providing health education and support so that medical staff can focus on clinical care.
In recent months, I have been encouraged to see community health workers receiving more recognition on the global stage. Earlier this year, I attended a meeting of the Organization of African First Ladies (OAFLA) at the 29th Annual Summit of the Africa Union. OAFLA endorsed the African Unions' call for two million more community health workers by 2020. The discussions focused on the significant role of community health workers in building the capacity of our healthcare system and how necessary they are to meeting global targets to end the AIDS pandemic by 2030.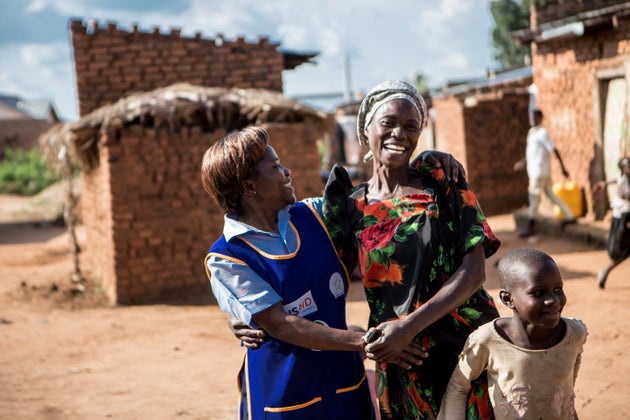 Today, on International Women's Day, let us all embrace the UN's theme and give women working as community health workers the recognition they deserve for transforming other women's lives. And let's commit to work together to achieve the African Unions' goal of adding two million more community health workers to the continent's struggling health systems. Women are at the heart of families, and by empowering them with health and hope, we will ultimately have stronger communities and nations.