If you've been lumped with organising your mate's stag or hen do and are less than enthused, you're not alone. A new survey revealed half of UK adults do not want to be their best friend's maid of honour or best man because they can't be bothered with the hassle of organising such frivolities.
Friendship politics, the responsibility of booking flights and hotels, and having to chase people for money are just some of the factors that put them off, the survey of 2,000 adults by Leetchi.com revealed.
Interestingly, the pressure has led one in five adults to actually try and back out of the responsibility. And is it any wonder when the typical planner will send a whopping 89 emails or Whatsapp messages about the trip?
If you've been tasked with organising your best friend's hen or stag do and there's no way of backing out, don't panic. We asked wedding planners for their top tips for throwing a (relatively) trouble-free event.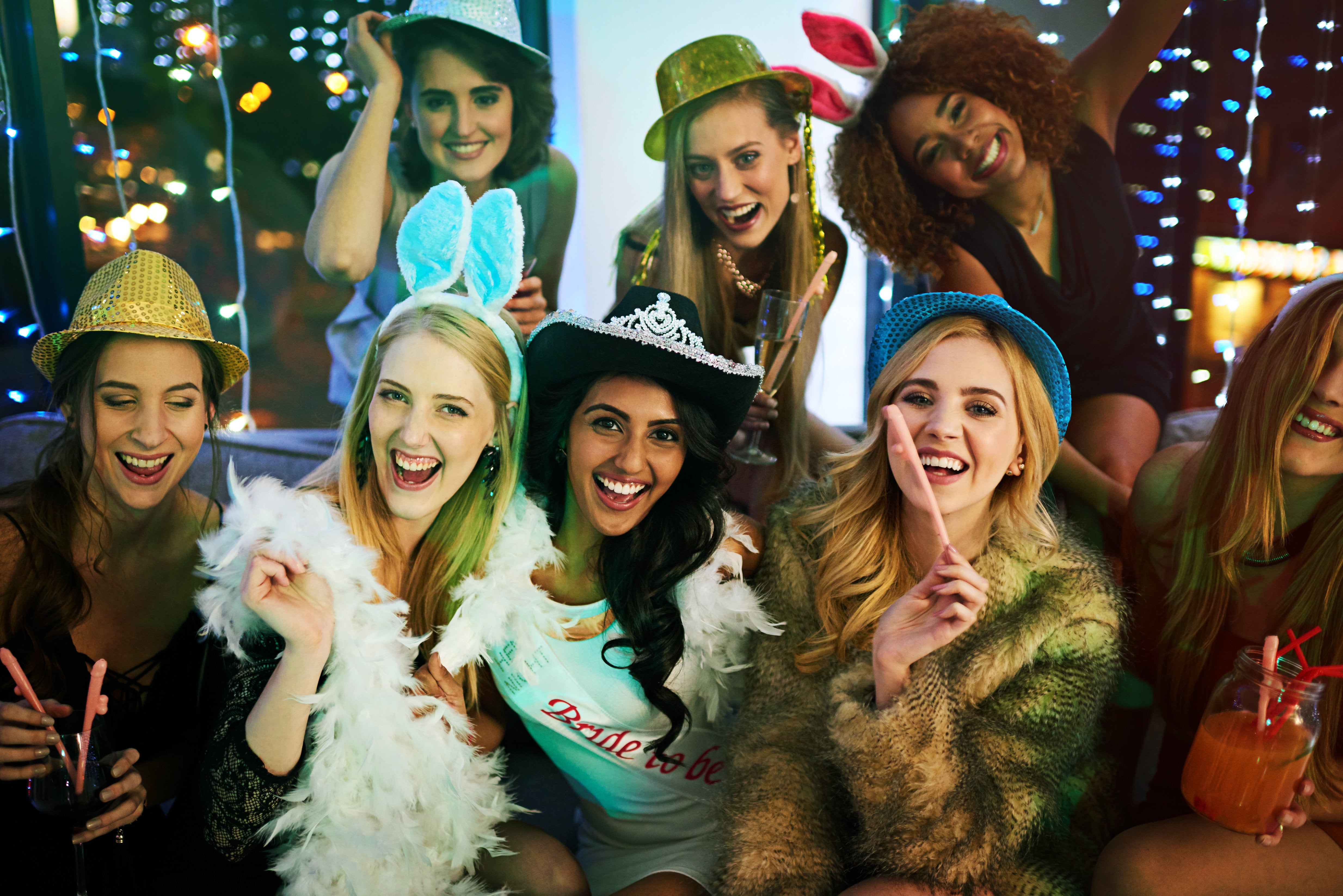 First and foremost you should speak to your friend about what kind of hen or stag do they want, says Carolyn Pearse, from Carolyn Louise Wedding Design and Event Management. "Remember this is their event, not yours." She also advises to suss out the guest list early on. "Find out who the bride or groom wants to invite and get their contact details so you can easily contact them." Wedding planner Michelle Healey advises to keep the guest list small by only inviting bridesmaids or groomsmen and close friends and family.
Once you've decided what kind of event you're throwing and who to invite, you need to communicate this information to the group. Pearse recommends creating a Facebook, email or Whatsapp group so you can invite people and keep them up to date with plans, prices and dates. "Communication is key to ensure people pay on time and know what is going on," she says. If you're struggling to agree on a date, try using a site like Doodle which compares everyone's availability to find the best time and date for the group.
When the invites have been sent, it's worth getting an idea of what everyone's budget is rather than going in guns blazing with grand plans to head to Ibiza for a week. Wedding planner Susie Evans says the financial side of things is always tricky. "This can always cause some friction and lead to hen or stag party-related stresses, especially when there are large groups to organise,"
"My best bit of advice is to set a budget per person as early as possible and ensure you stick to it. Prioritise your spending so, for example, don't spend your entire budget on a swanky hotel if you're planning on just using it as a crash pad at the end of a night."
If you're travelling abroad, don't become responsible for everyone else's plans. For example, Pearse recommends letting everyone book their own flights to take some of the pressure off. "Let them know times and dates," she says. "If they sort it themselves it will be a lot easier and once they've booked their flights you know they are committed and it potentially saves you being hundreds of pounds out of pocket."
After all of the hard work is out of the way, make an itinerary for your trip and send it around the group so you aren't bombarded with a million questions. Healey advises organising activities for the trip which are fun and team-building. She adds you should enlist the help of the other bridesmaids or grooms men so you can all be involved and the pressure isn't just on you.
Lastly, don't think of the event as "just another night out". Instead, Evans advises to make the little things count by adding personal touches to the party: "Perhaps share some embarrassing photographs from your early years together? Or some funny stories about the hen or stag? It doesn't all need to be humiliating either – how about creating some goody bags for everyone? Or personalised items? Maybe a memory book? Anything personal to the hen or stag will make the weekend extra special."