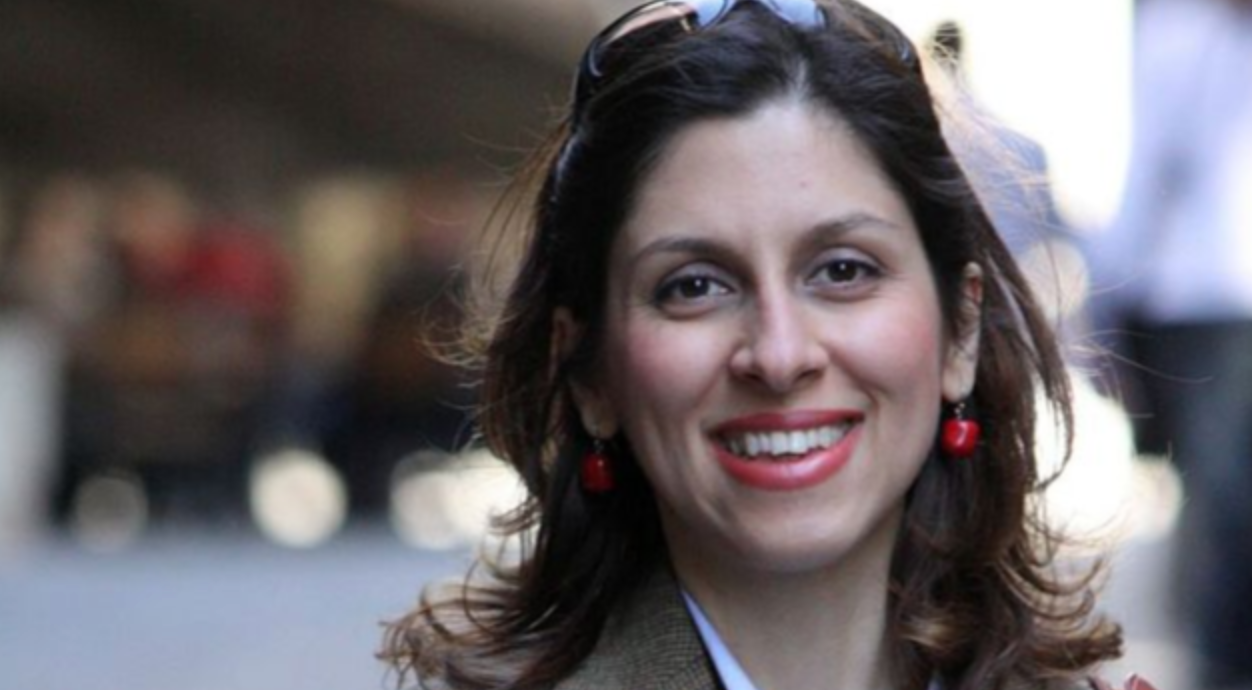 The UN is being urged to investigate the case of jailed British mother Nazanin Zaghari-Ratcliffe whose 22-month imprisonment in Iran "amounts to torture".
Nazanin is serving a five-year sentence over allegations, which she denies, of plotting to overthrow the Tehran government, having been arrested in the country while on holiday with her daughter in April 2016.
Nazanin's husband, Richard Ratcliffe, said on Wednesday: "I think we have passed the threshold where Nazanin's treatment is torture.
"These ongoing games remain a kind of psychological torture of continual ups and downs, and pressures impacting on Nazanin."
Submissions made by charity Redress, on behalf of the Free Nazanin campaign, detail for the first time the "exceptionally harsh treatment inflicted" on the 39-year-old, including "conditions of solitary confinement, the psychological pressures in the arbitrary detention and court proceedings, and her use as a tool of pressure in wider diplomatic affairs".
The UN is being asked to request information from Iran on Nazanin's treatment; to request the country cease "any torture and ill-treatment immediately" and to investigate the allegations with a view to prosecute those responsible. It also asks that the UN press the UK Government to "ensure that it is taking any necessary steps to fulfill its obligations to protect British citizens from torture and ill-treatment".
The submission was delayed as Nazanin's family had been "led to believe" she would be freed, on temporary release, in time for Iranian Independence Day on 11 February.
Independence Day is typically a day when prisoners are released in Iran, Redress said.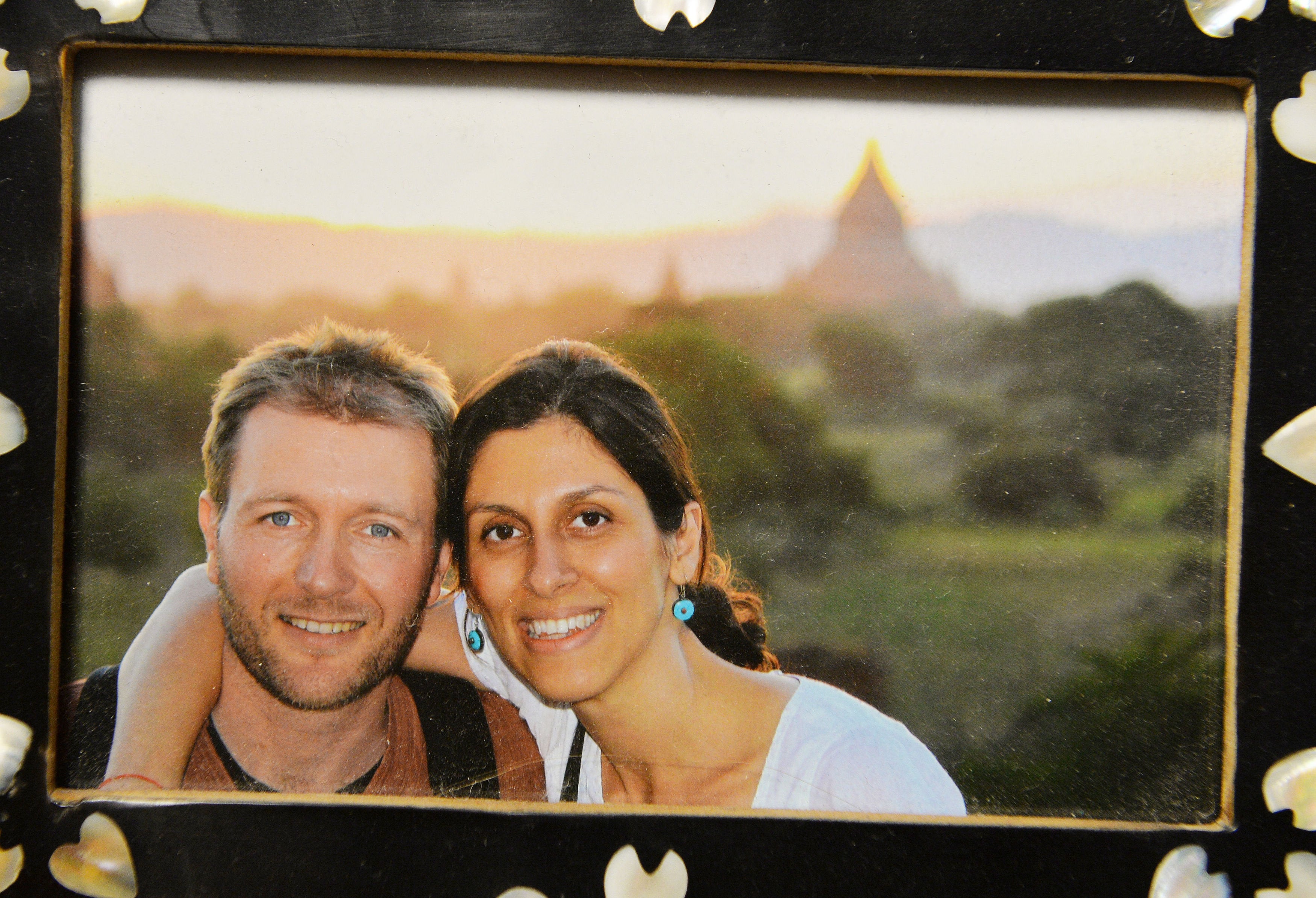 "Unless urgent action is taken now, the appalling treatment that Nazanin has suffered at the hands of Iranian authorities is likely to continue, with the devastating consequences that we have already seen on her physical and mental health," said Rupert Skilbeck, director of Redress.
"The serious allegations of torture and ill-treatment in this case demand a closer and urgent examination from the UN Special Rapporteur on Torture."
Being placed for eight and half months in solitary confinement, "suffering inhumane conditions" in a cell measuring 1.5 x 2 square meters with no window, natural air or light, has had an "extremely severe impact" on Nazanin, Redress said.
The UN Special Rapporteur on Torture has previously considered that solitary confinement amounts to torture or ill-treatment if lasting more than 15 days, the charity noted.
Redress said of Nazanin's condition:

"Nazanin has suffered from blackouts, panic attacks, post-traumatic stress disorder, difficulty walking and moving her arms and hands, and suicidal tendencies.

"She continues to report darkly negative feelings, uncontrollable bouts of anger and sometimes feeling numb, unable to join in laughter or conversation. She struggles to be in company and to put on any weight, after having suffered severe weight loss during her detention."
Redress said it put "particular emphasis" in the submission on the "maximum psychological pressure" that Iranian authorities have exerted on Nazanin with the purpose "to demoralise her and put her in a situation of complete powerlessness".
The submission states that Nazanin's treatment "is based on discrimination against her for being a British citizen", and Redress claims, the aim of it is to force her into a confession and coerce the British government into negotiating a deal for her release.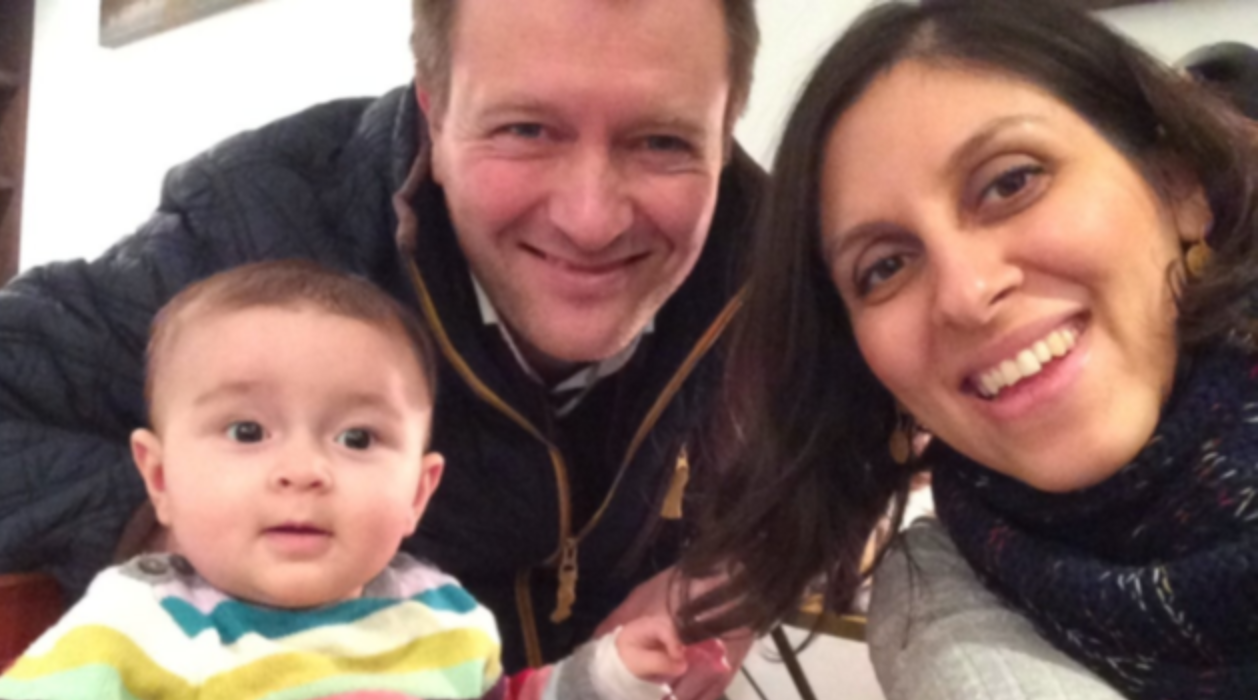 Announcing the move, the Free Nazanin campaign detailed how "psychological games remain ongoing" with the judiciary with her family being told in January that she would "likely soon be released", and then again last week, that the case against her was closed, yet, "there is no release date".
Richard Ratcliffe had hoped his wife would be released on Boxing Day last year, after a judicial database listed Nazanin as being eligible for early release.
Those hopes came after fears that the mother-of-one's sentence would be doubled after Foreign Secretary Boris Johnson falsely claimed she was in Tehran training journalists.
Later this month Iran's Deputy Foreign Minister Abbas Araghchi will be travelling to London and Ratcliffe has requested a meeting to demand his wife's release.
The UN submissions key claims are:

• The level of psychological abuse in Nazanin's case meets the UN criteria of torture, particularly given her vulnerability as a mother of a young child.

• Her abuse involves the coordinated interaction of a variety of Iranian
state agencies. It is not just due to the pressures and manipulations of her interrogators, or the poor conditions of her detention. Her abuse has been coordinated with the use of the court system to arbitrarily invent and close new court cases; the state TV news to spread false and abusive information about her; and even the consular services to assert the authorities' control over her daughter and access to her family. It constitutes torture because the whole armoury of the state is used to maximise psychological pressure.

• The purpose of this abuse to exert political pressure. Nazanin is held as a bargaining chip in ongoing political battles that have nothing to do with us. Court proceedings against Nazanin, propaganda against her, promises of release or even temporary release, are used as an extension of domestic and diplomatic pressure. All these games in Nazanin's case are used by the Iranian authorities to put pressure on others through Nazanin.
The submission, the Free Nazanin campaign said, had been prompted by a number of factors, such as the second court case, her health and the "promises and games" being played by the Judiciary.
Redress said these included threats that Nazanin's daughter, Gabriella – who is staying with her grandparents in Iran and currently visits her mother twice a week – would be sent back to the United Kingdom, "and that she would not see her daughter again".
The call for an urgent intervention from the UN expert on torture comes at a "moment when there has been a deterioration in the situation of a number of dual nationals in Iran", Redress said.
It cited the cases of Canadian-Iranian professor Kavous Seyed Emami, who died in prison on 9 February 2018, after being in detention for 17 days, and 81-year-old US-Iranian citizen Baquer Namazi, who was brought back to prison on 6 February 2018, less than two weeks after he had been granted temporary leave because of potentially fatal heart problems.
Richard Ratcliffe's full statement:

"I think we have passed the threshold where Nazanin's treatment is torture. These ongoing games remain a kind of psychological torture of continual ups and downs, and pressures impacting on Nazanin. I have asked the UN Special Rapporteur on Torture to follow up on Nazanin's case with both governments, to respect their obligations to protect Nazanin, and to find a way to bring her home."

"I would like to meet the Iranian Minister when he comes to the UK to ask how he plans to bring this torture to an end? What is blocking her release now she is eligible? Now that the Judiciary have approved?"

"I have requested to meet the Deputy Foreign Minister. I have even invited him to Nazanin's, Gabriella's and my house. I have spent a long time criticising the Iranian government – but it is important to give them a chance to explain: how they are planning to bring her home. It is a point of basic respect – that I offer him the chance to see Nazanin's home and the pictures of her and Gabriella on the wall, to affirm that Iran's government protects its citizens."

"The question Nazanin asks: If the Judiciary is independent, as President Rouhani and Foreign Minister Zarif have told the world repeatedly, now the case has been closed by the Judiciary and IRGC, and in the hands of the MFA – why is Nazanin still in prison? What is the MFA holding on for? I promised Nazanin that is the question I will ask the Minister, and request journalists ask on our behalf."

"At Christmas it felt we were so close to a release. That is what we were told to look out for on December 28, that is what the computer said. It is what it still says now. So it is not clear why the conversation moved back to one about furlough. That is where we were back in August. Talk of temporary release feels far less than the situation merits. Now she is eligible for release. Not just a holiday from prison, but time to come home. But in truth anything that gets her out of prison this Valentines can only be a good thing."

"Three months ago the Foreign Secretary promised he would leave no stone unturned. It is almost two months since his trip to Iran. It is more than one month since our Christmas hopes did not come to pass. We can't keep waiting in the doorway of our dreams, waiting for the governments to deliver. So that is why we have resumed campaigning. That is why we have requested to meet the visiting Minister."

"Nazanin asked me to extend her deepest sympathy to all the new prisoners and the families of those recently arrested, but particularly the family of Prof. Seyed-Emami. They remain in her prayers, and the prayers of the women's ward."