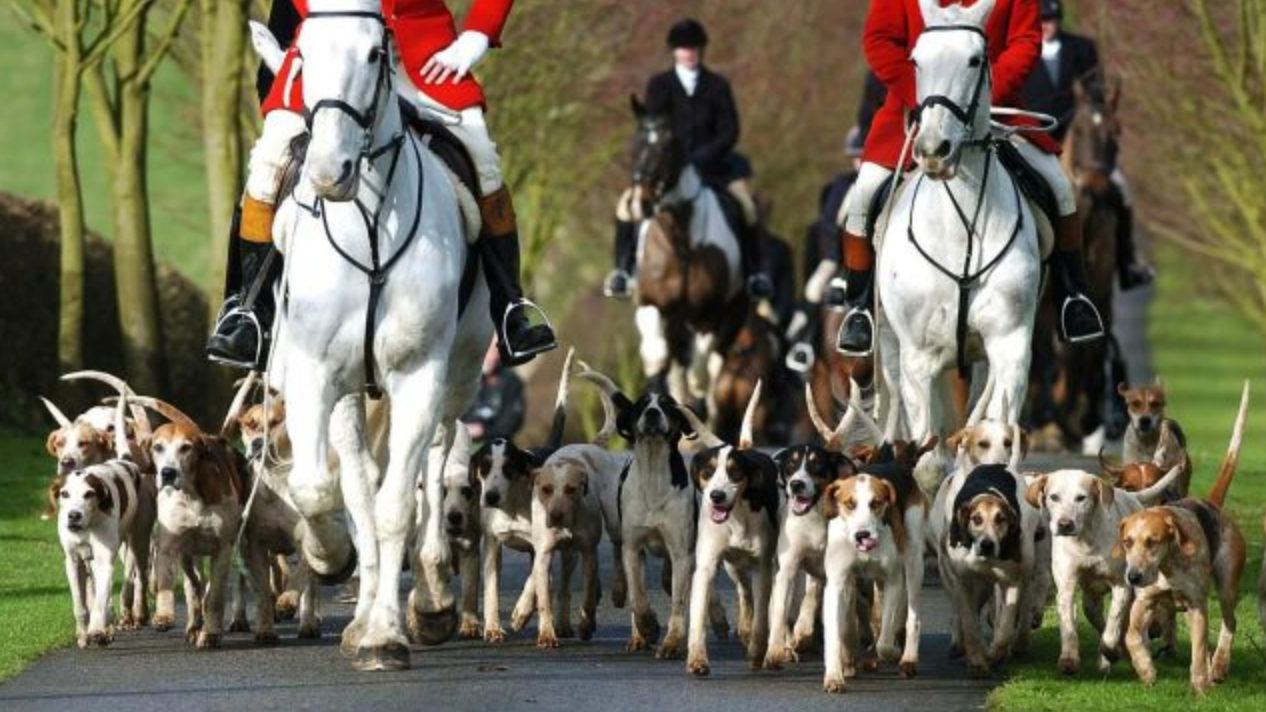 Theresa May will reportedly abandon her Conservative general election manifesto pledge to give MPs a free vote on whether to overturn the fox hunting ban.
According to the Sunday Times, the Prime Minister will in early 2018 announce plans to permanently drop the commitment to a House of Commons vote, in a move which would risk infuriating rural Tories.
A Downing Street source described the report as "pure speculation", but reiterated the Government's position: "There is no vote that could change the current policy on fox hunting scheduled in this session of Parliament", which ends in 2019.
Michael Gove has prioritised animal welfare issues since May appointed him Environment Secretary after the June election.
But Jeremy Corbyn repeatedly criticised May for saying she was in favour of fox hunting during the election, which shattered the PM's authority after the Tories lost their Commons majority.
The Tories had pledged in their manifesto to hold a free vote on a Bill in Government time to allow Parliament to decide the future of the Hunting Act 2004.
During a factory visit to Leeds during the election, May said: "As it happens, personally I have always been in favour of fox hunting, and we maintain our commitment, we have had a commitment previously as a Conservative Party, to allow a free vote."
But the policy's omission from the Queen's Speech, which outlined the legislative programme for the current parliamentary session of 2017 until 2019, was the first indicator the plan had been put on the back burner.
The law, introduced by Labour in 2004, bans the use of dogs to hunt foxes and other wild mammals in England and Wales.
League Against Cruel Sports chief executive Eduardo Goncalves said: "It's nearly 2018, not 1818, so it's a little strange we're celebrating because a government has renounced fox hunting. But yet, this is still good news.
"There's been a shift this year, as the government has realised quite how important it is to recognise the compassionate nature of the British public.
"The cynical will say that this statement won't hold in the future when the pro hunting lobby exerts its influence once more, so we shall have to see if an anti-hunting stance is indeed the future of the Conservative party, or a tactical move at a politically sensitive time.
"For the sake of our animals we hope it's the former."