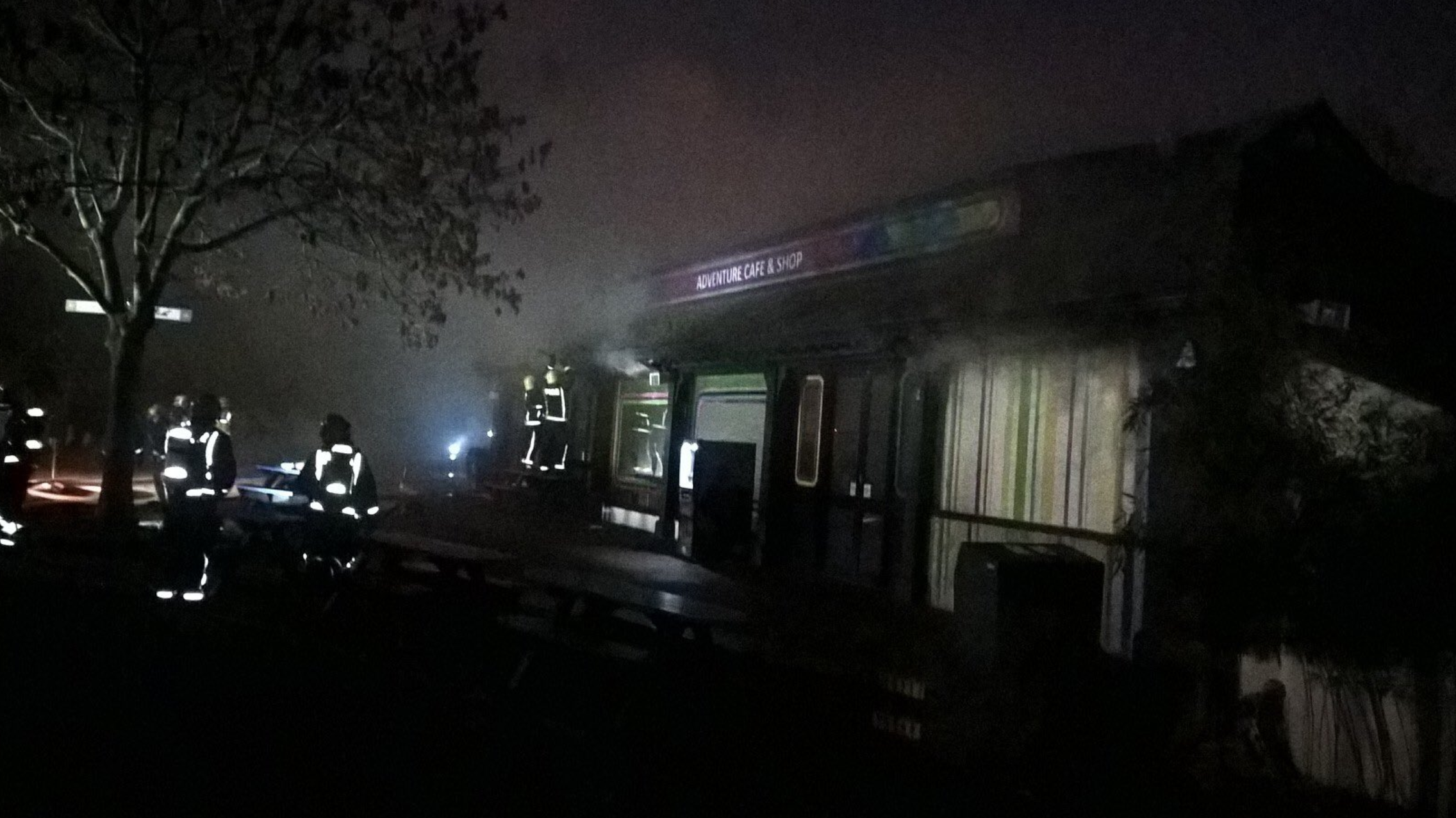 A fire at London Zoo is now "under control" after more than 70 firefighters rushed to tackle the blaze.
Ten fire engines were called to the scene in north-west London just after 6am after the zoo's adventure cafe and shop caught alight.
Misha the 9-year-old aardvark was killed in the blaze and four meerkats are unaccounted for.
According to London Fire Brigade, three-quarters of the building and half of the roof were affected.
Photos from the scene showed smoke billowing from the cafe as officers tried to get the blaze under control.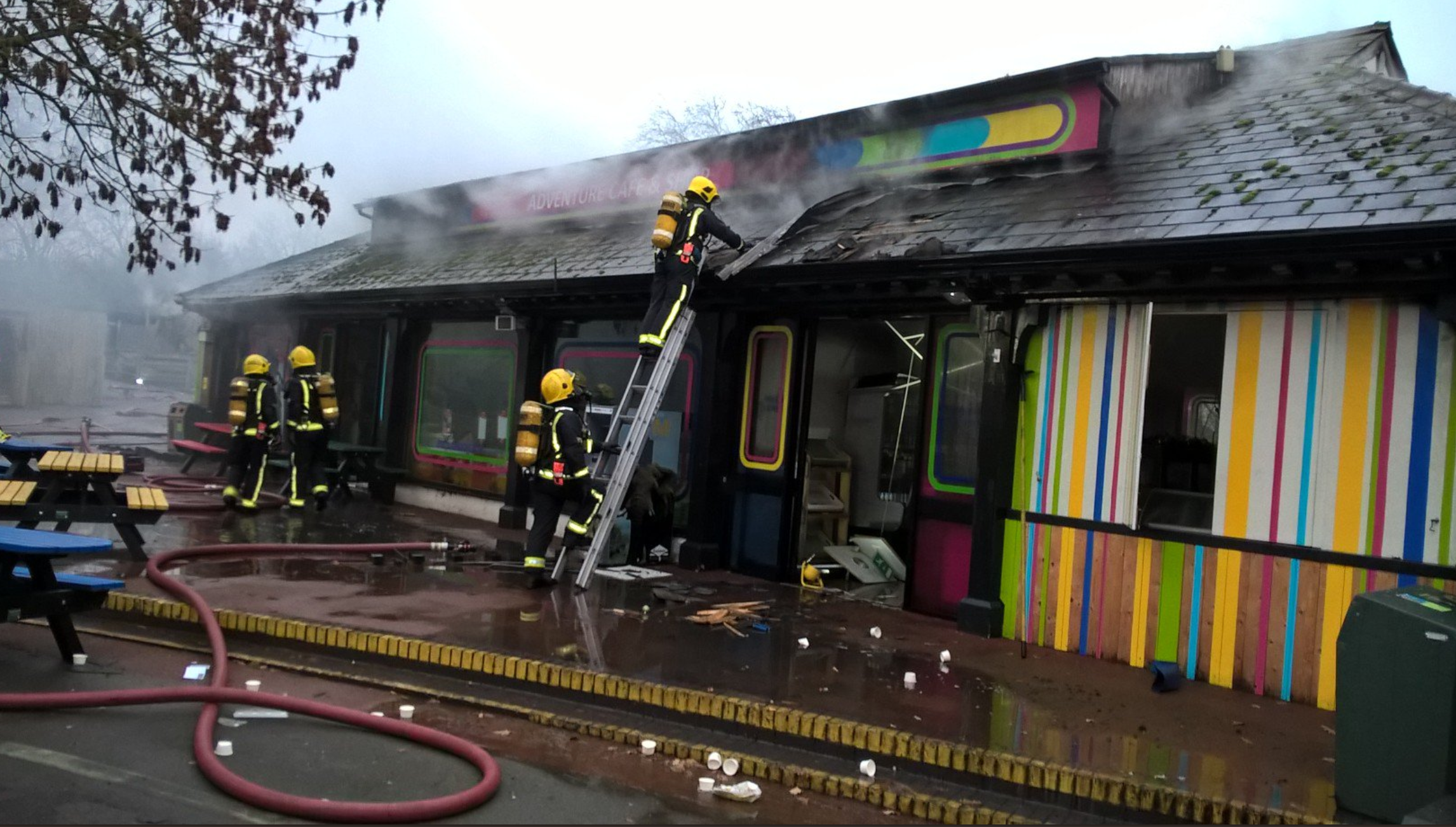 Zoo staff who live on site were at the scene "immediately" and attempted to move animals to safety, a spokesperson for the tourist attraction said.
A number of zoo staff have been treated for shock and smoke inhalation.
The cause of the fire is currently unknown. The zoo will be closed today until "further notice".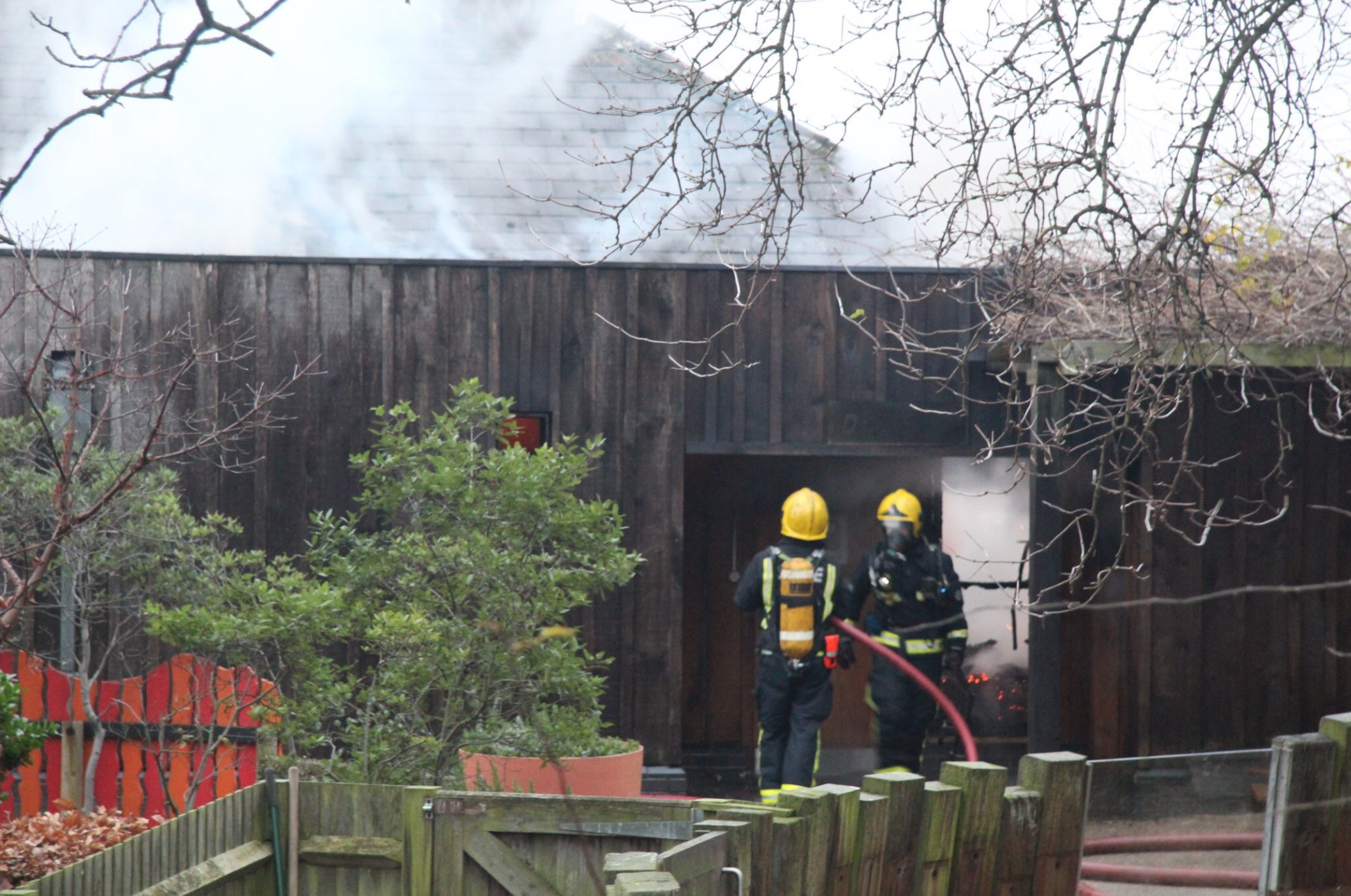 A spokesperson for the tourist attraction confirmed that the fire broke out in the Animal Adventure section of the zoo before spreading to the adjacent shop.
"Duty staff that live on site at the zoo were on the scene immediately, and started moving animals to safety," they said.
"The London Fire Brigade were on the scene within minutes and the fire was brought under control by 9:16am.
"A number of zoo staff have been treated at the scene for smoke inhalation and shock."
"Our staff are now in the process of assessing the situation in difficult conditions. At present one aardvark is currently unaccounted for."