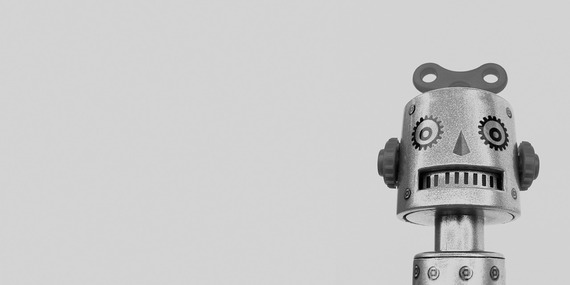 Image Courtesy
Sometimes, technological advancements that are supposed to bring convenience, joy, and comfort inadvertently make life harder to some people. Artificial intelligence, for example, offers several groundbreaking benefits to consumers and businesses alike. It lowers the margin of human error in workplaces, enables small businesses to save money through automation, and helps everyday users remember important tasks through personal assistants.
But now that smart machines are gaining popularity in the job market, more people grow anxious by the minute – wondering when they might have to explore other career options. According to federal reports, 47% of the world's jobs could be stolen by AI within the next 20 years.
Judging from the capabilities of today's AI technologies, most, if not all offices still require a living person to remain operational. However, there are a few jobs that robots are already doing better than humans:

1. Accounting
Truth be told, accounting jobs have been threatened for a long time due to the arrival of accounting software. Studies show that 97.6% of bookkeeping jobs can be automated, whereas tax preparers, budget analysts, and accountants have percentages of 98.7%, 93.8%, and 93.5% respectively. These figures put accounting and bookkeeping professions as the most endangered coming into the AI era.
2. Report Writing
As a blogger, it was frightening to think that AI technologies are growing more competent in jobs that are conducted through computers. Although machines still have a long way to go to be viable in the world of creative writing, they are now more than capable in the field of data entry. In fact, automated data acquisition processes are even more reliable than humans since they significantly reduce inaccuracies due to human errors.
3. Machine Operators and Equipment Assemblers
The best and worst thing about today's AI technology is how it integrates incredibly well with modern robotics. As a result, electronic equipment assemblers, mill machine workers, and packaging operators may be out of work sooner than you think. For example, a significant portion of Amazon's fulfillment center staff now consists of 320-pound robots – automatically retrieving packages and preparing them for shipment. Their human employees still have a lot of work on their hands, but they shouldn't feel too comfortable knowing that they are significantly less efficient than their AI-powered counterparts.

4. Drivers
It's only been a few years since the concept of self-driving cars were introduced, but the technology's progress has been staggering so far. These machines work by utilizing a number of sensors and high-powered cameras – creating an accurate virtual map of their surroundings which they navigate with the help of manual input. With manufacturers like Toyota, Honda, and Ford engaged in an autonomous car race, truckers, cab drivers, and even Uber drivers might soon be out of jobs.

5. Customer Service Agents
Thanks to advances in natural language processing, customer service agents may soon be out of jobs. For most companies, AI-powered agents are an improvement since they can work 24/7, have little room for mistakes, and cost significantly less. Companies like IBM don't help either; with platforms like Watson, developers can easily create and optimize their own AI chatbots in minutes.

6. Cashiers
In 2014, Panera announced that it will be replacing human cashiers with automated kiosks, which should enable faster transactions and bigger profits. Their decision also encouraged more customers to sign up for the 'MyPanera' rewards membership, since the registration process is made more accessible and seamless through the digital interface. Bigger companies like Wendy's, McDonald's, and Carl's Jr. are also jumping into the bandwagon not only because of the technology's efficiency, but also due to the minimum wage hikes that jack up the cost of labour.
7. Fitness Coaches
The fitness niche is a favorite among AI tech startups like Boltt, Vi, and Moov. From a consumer's perspective, AI fitness coaches are not necessarily less expensive, especially with the initial costs of the wearable devices. They are, however, more accessible and definitely more convenient to people who barely have enough time to visit the gym. Furthermore, new fitness tracker brands continue to disrupt the market and drag the prices down.

Preparing to Keep Your Job
Are you worried about losing your job to a robot? It's true that AI-powered systems are more efficient than humans in many ways. However, they lack the creativity it takes to offer unique value to potential employers and clients. What you can do is to identify that value, uphold it, and make sure it's enough to make your personal brand stand out – whether you're competing with fellow humans or machines.
— This feed and its contents are the property of The Huffington Post UK, and use is subject to our terms. It may be used for personal consumption, but may not be distributed on a website.