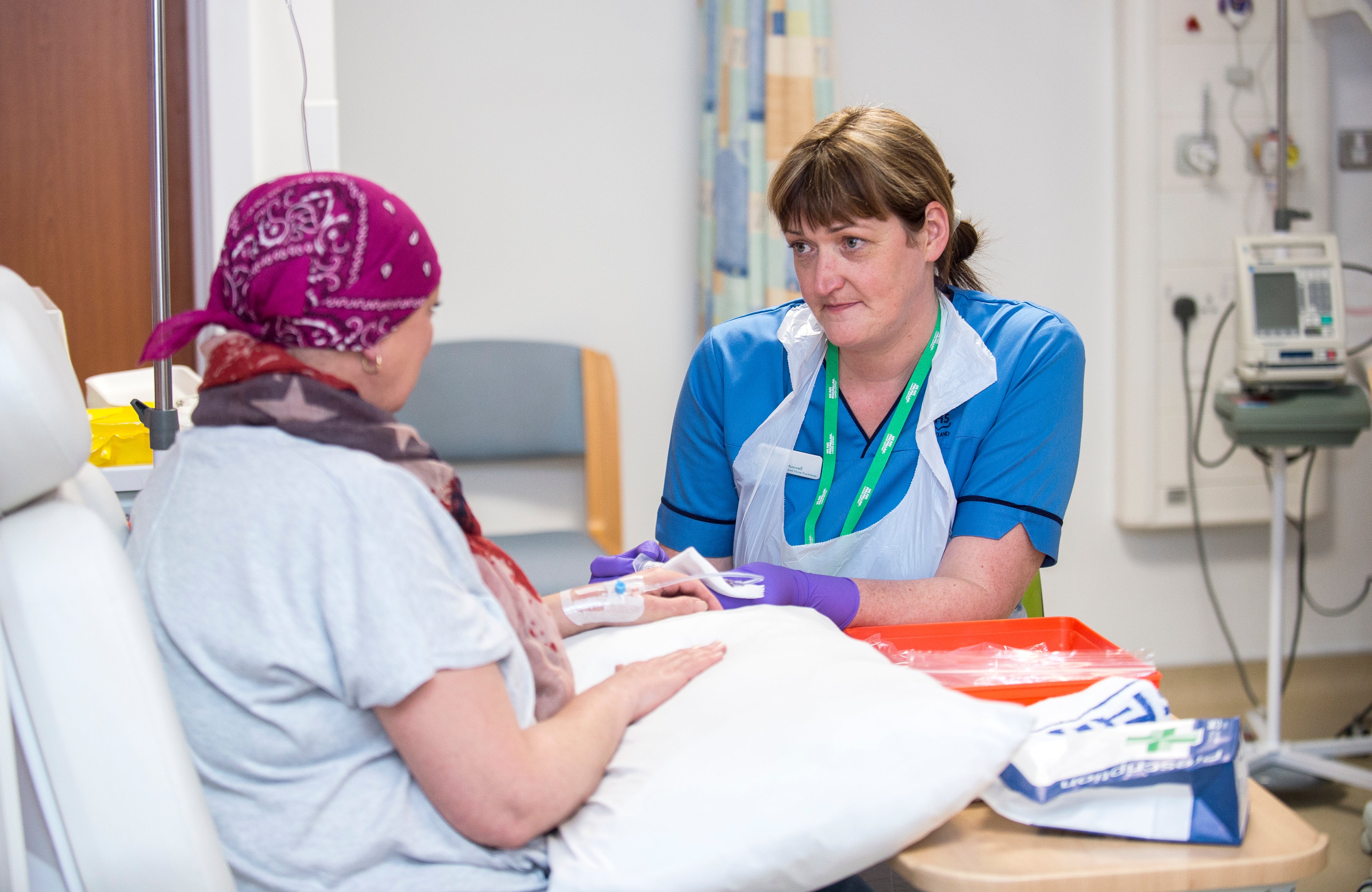 We know the festive period can be a difficult time for both cancer patients and their families. But Christmas with cancer can still be Christmas and Macmillan can support you.
Here's my advice for people living with cancer and their loved ones.
If you have a loved one with cancer this Christmas….
Talk it over
When making plans for Christmas, talk to your loved one about what kind of day they want to have. They may not want to join in with everything or they may want to do more than you think. Either way is fine. Give your opinion respectfully but be aware they may have a different viewpoint – it's important to listen if they want to share their feelings. Macmillan's information on talking about cancer provides further advice.
Give practical help
Cancer and its treatment can cause fatigue, so you can make a big difference to your loved one at Christmas by helping with some of the practical tasks. You could help with cleaning and decorating their home, buying presents or prepping the Christmas dinner.
If they are going to be in hospital, familiarise yourself with the visiting hours over the Christmas period as they may differ from the usual times. Also, consider offering lifts to those relying on public transport, which may be operating a reduced service.
Consider a thoughtful gift
A thoughtful gift can help to make your loved one with cancer feel more at ease over Christmas and give them something to look forward to. Some simple gift ideas include a v-shaped pillow which provides comfort whilst sitting and sleeping, meals for the freezer, a relaxing weekend away, audiobooks or some warm clothing.
Be flexible about food
Many people with cancer find that their tastes change or they can no longer enjoy certain types of food, so it's best to be flexible with the Christmas dinner so there's no pressure on them. Have a few options available and let them choose their own portion sizes. They may also have certain dietary restrictions, which you can keep in mind when planning ingredients.
After Christmas keep in touch
Make sure you keep in touch with your loved one after the Christmas period has ended. Going back to the reality of a daily routine in January can make most of us feel blue, but for people living with cancer it can be even harder, so continue to check in with your loved one and make some plans with them for the new year.
If you have cancer this Christmas…
Plan
If you're spending Christmas at home then familiarise yourself with the opening times of your local amenities – especially your pharmacy and GP surgery. Getting to the pharmacy in time means you can stock up on medication and get through the holiday period safe in the knowledge that you won't suddenly run out when everything is closed. Keep in mind that calling the NHS' 111 phone number connects you to non-emergency medical support outside of Christmas opening hours.
Communicate
Christmas brings people together and this might be the first time that you've seen certain people since your diagnosis. Try and keep in mind that despite their best intentions, they might not know what to say or how to act, so accept help from others and be specific about the kinds of things people can do to assist – such as helping with cooking, shopping and transport. Macmillan's Online Community is a place where you can talk to others who understand what you are going through too.
Listen to your body
If something doesn't feel right, then tell someone straight away. Don't feel as though you can't say something because you don't want to spoil the fun. Be honest with yourself about what you can or can't do and enjoy Christmas in a way that works for you.
Take breathing space
Don't feel like you have to join in with everything and tell others if you are finding it difficult to cope. It's ok to make an early exit if you find a family gathering or party overwhelming. This time of year often makes us reflect on what's important, so allow yourself some time out to think and rest if needed.
Treat yourself
Christmas is a time to treat yourself so, if you can, make sure you indulge in some of your favourite foods – even if it's just a spoonful of Christmas pudding! Macmillan has a large collection of sweet and savoury recipes tailored specifically towards those who have have problems with food.'
Christmas with cancer can still be Christmas. For more help and advice, go to www.macmillan.org.uk/Christmaswithcancer