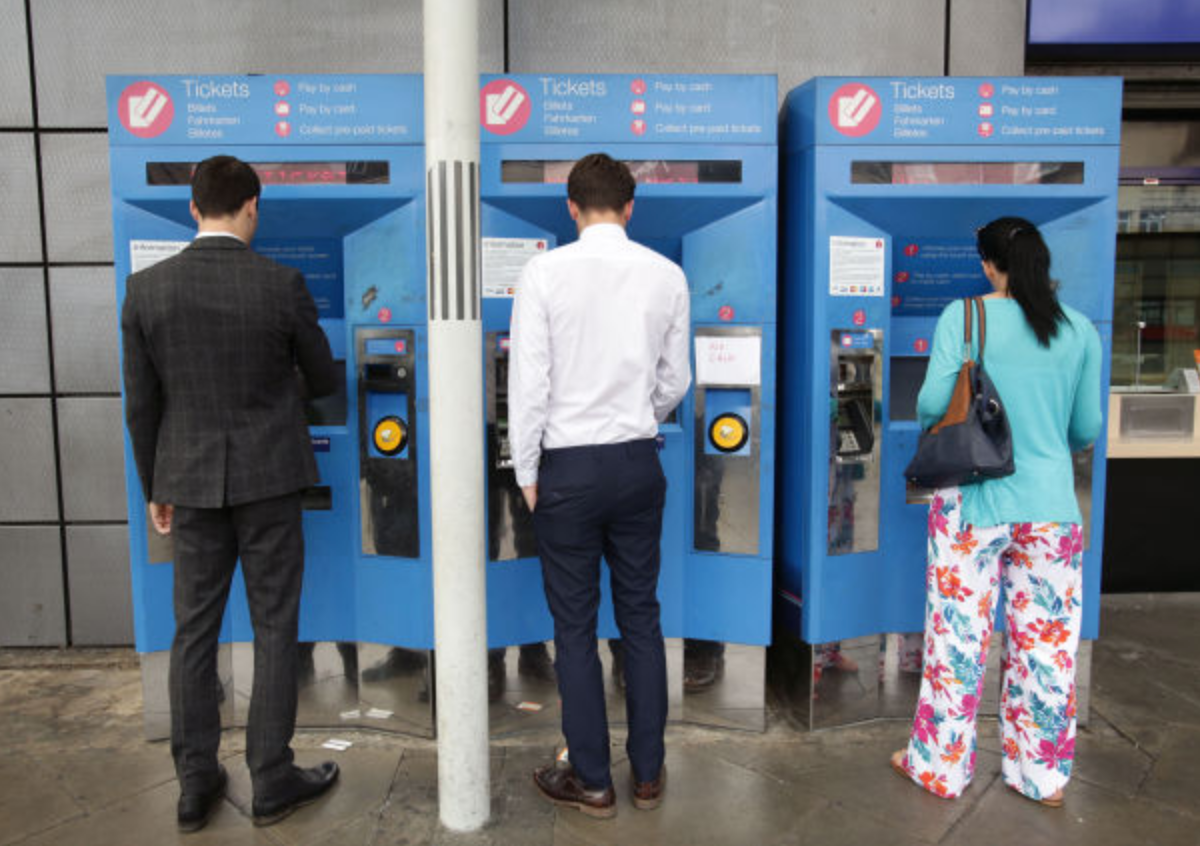 More than two-thirds of ticket machines on Britain's railways do not inform passengers how to get the cheapest fares, the Department for Transport (DfT) has said.
A joint action plan launched in December last year by the Government, rail industry and consumer groups pledged to ensure machines tell passengers if they could save money by waiting a few minutes to buy an off-peak ticket or going to a ticket office.
But a DfT update a year later revealed just 30% of machines are compliant.
Research by the Office of Rail and Road published in July showed that around a third of operators had failed to agree to reimburse passengers for additional costs if they found they could have bought a cheaper ticket for their journey.
The regulator found that a fifth of people do not select the most appropriate fare from ticket machines, including 13% who pay more than they need to.
Paul Plummer, chief executive of the Rail Delivery Group, which represents the industry, said it is committed to providing simpler ticketing information and "we will continue to work with the Government and others to get this right".
The DfT reported progress in a number of areas on fares and ticketing, including the sale of cheaper advance tickets up to 15 minutes before travel and greater flexibility when passengers forget railcards.
Planning for trials to test the impact of reforming fares will continue next year.
Rail minister Paul Maynard said passengers can be left "scratching their heads" when trying to pay for train travel.
He went on: "Working with the train companies and consumer groups has helped us make some really positive changes, and work will continue into the new year to improve ticket vending machines and bring forward fare pilots, to ensure buying the right ticket is simple, easy and straightforward."
Alex Hayman, a managing director at consumer group Which?, accepted that "good progress has been made" but warned that the Government and the rail industry must "continue to deliver improvements".
Anthony Smith, the boss of passenger watchdog Transport Focus, said he looked forward to seeing "further wins for passengers from wider reform of the complicated issues".
Rail fares will increase by an average of 3.4% on January 2, the largest hike in five years.