After seven years of secrecy and speculation, Magic Leap has finally unveiled its very first gadget – a pair of augmented reality goggles that can mix the virtual world with the real world.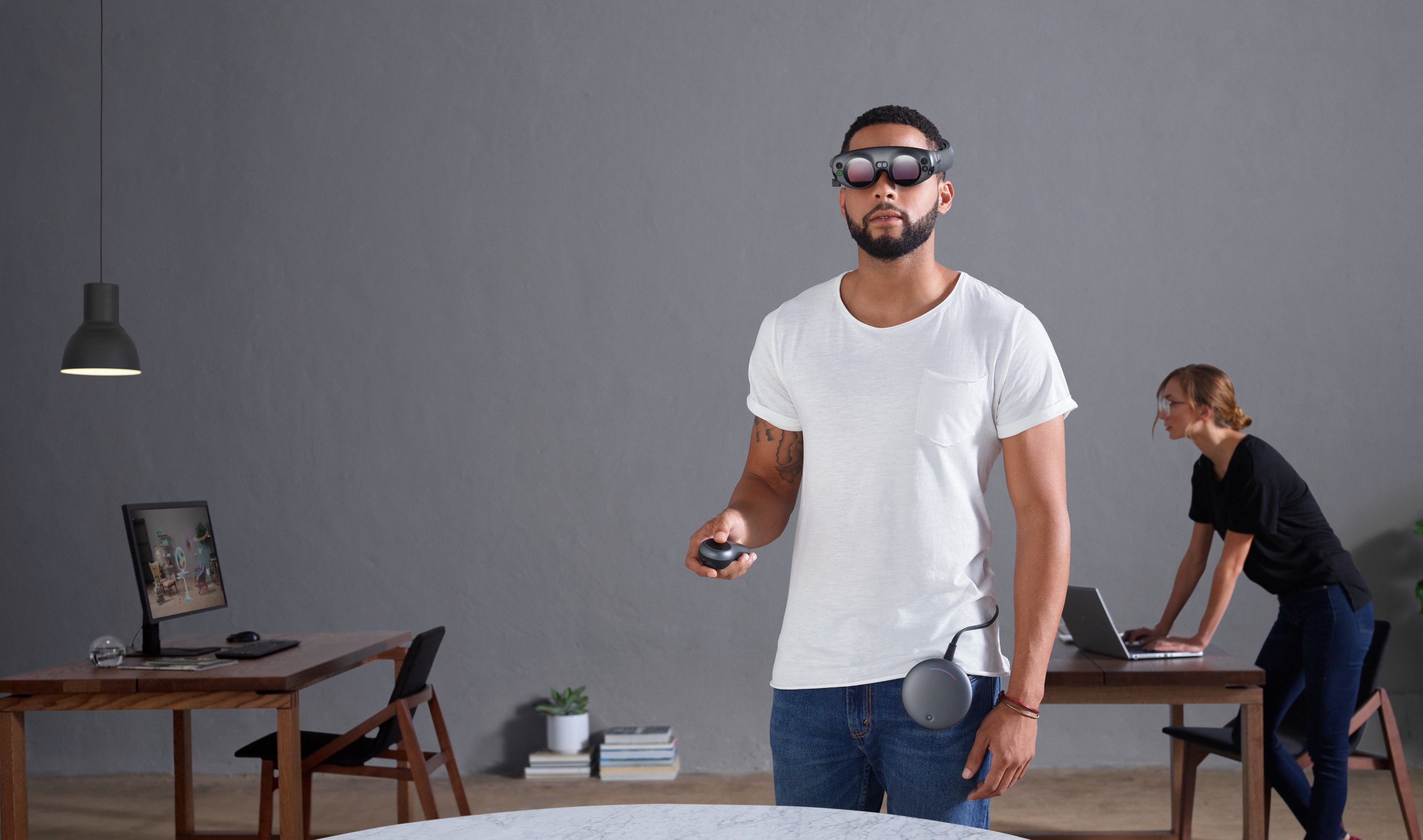 Called the Magic Leap One these googles are the result of years of research and development, almost all of which has taken place behind closed doors.
Unlike virtual reality which blocks you off from the outside world, augmented reality aims to use digital objects as a means of enhancing the real world around us.
That could include creating a virtual office anywhere in the world or a creative space where you can turn a room into a giant ocean filled with sea creatures.
To do that, the Magic Leap One goggles use something called light field projection to directly beam the images into our eyes.
Rather than giving us a single screen or reference point to focus on, light field displays actually convince our brains that the objects we're looking at are at different distances so you'll see things in and out of focus as you would with any object in the real world.
Of course, projecting a virtual world into a real one is spectacularly demanding and it's certainly not something a small smartphone could do so to power the device the goggles come with their own dedicated computer which is strapped to the waist.
The Lightpack contains all the processing and graphics power needed to generate an artificial world.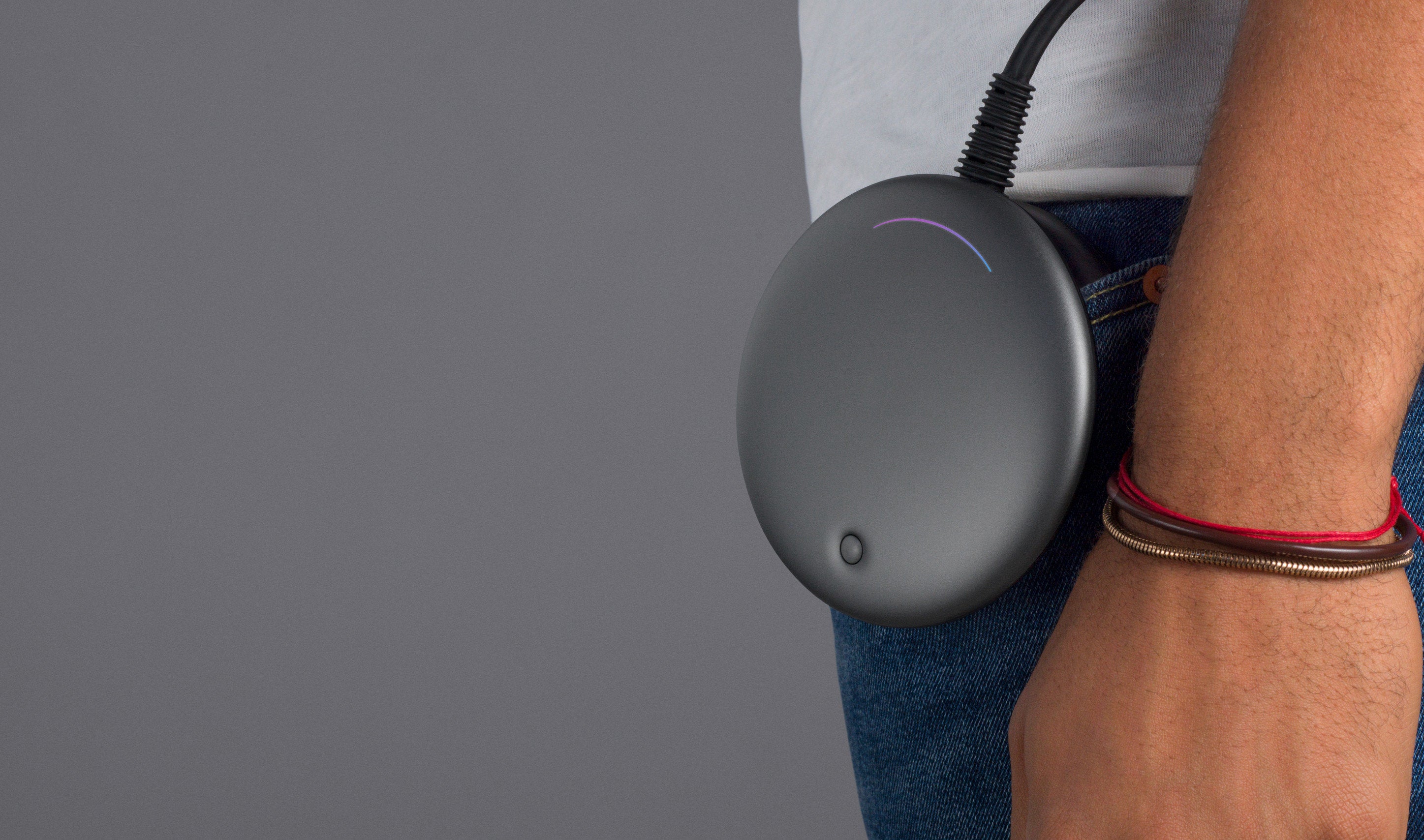 Finally there's Control, a small controller that comes with a touch-sensitive pad and a single button.
This gives you more precise control over the objects you'll be interacting with.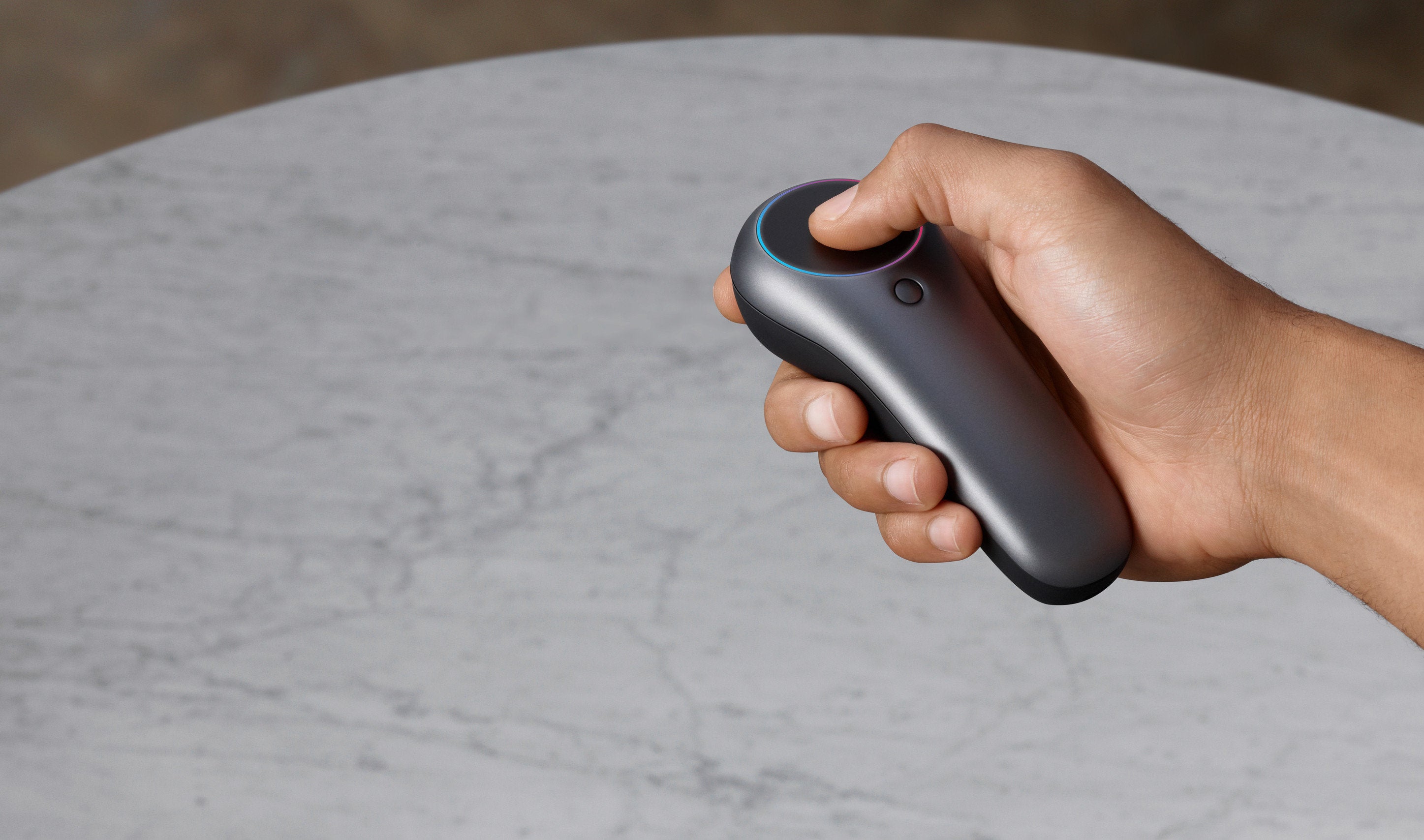 Gaining a reputation as being one of the most mysterious tech companies in the world Magic Leap had managed to achieve a valuation of billions and pulled in huge investors including Google, yet on the surface it didn't actually have a product.
Instead it was selling a vision where augmented reality could bring the digital world into the real but in a way in which the two blurred together utterly seamlessly.
To do this it pushed out a series of futuristic looking videos that showcased what the technology could do.