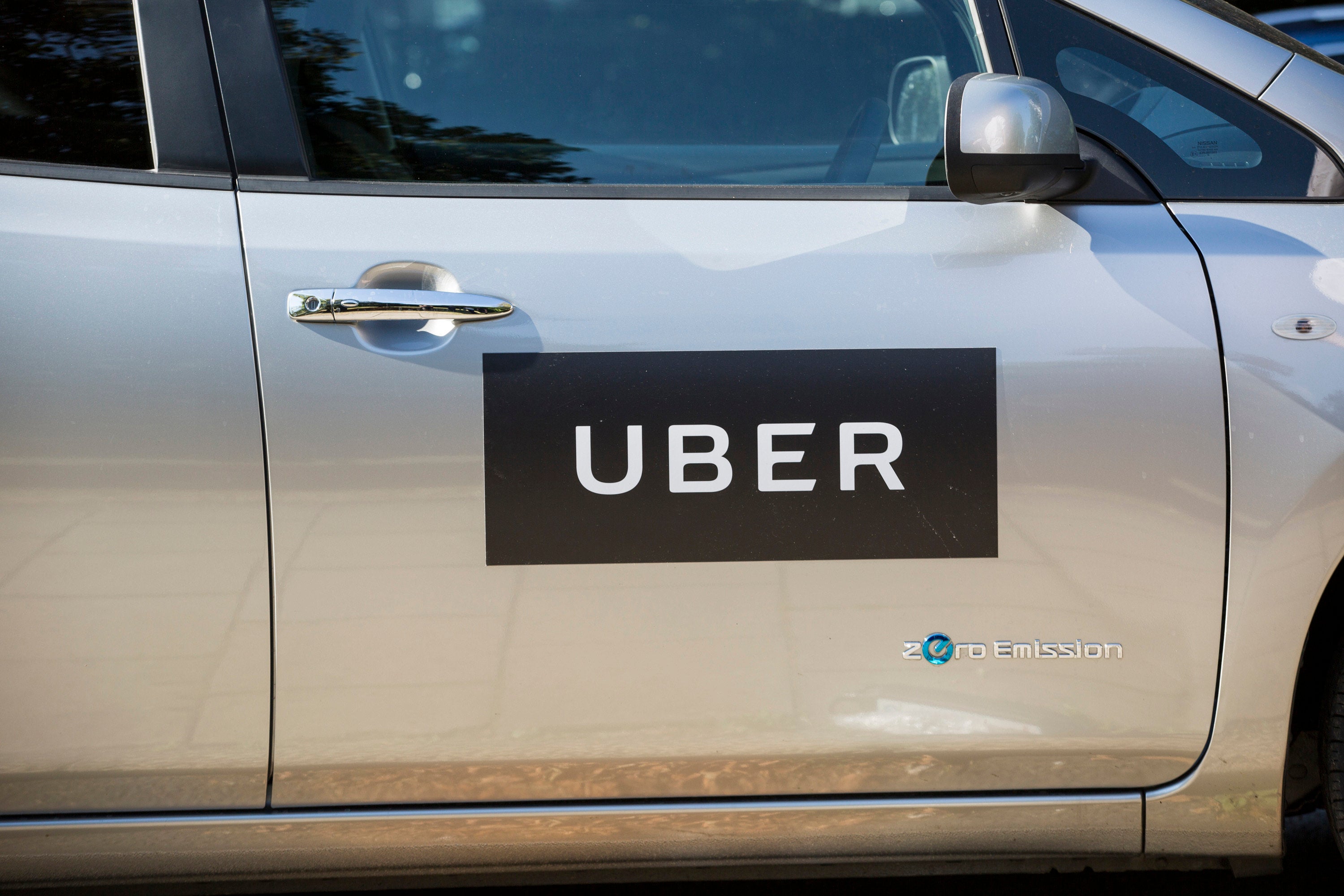 Uber is a danger to public safety because it forces drivers to work exhausting hours just to make ends meet, a union has told a court.
The GMB union has mounted legal efforts to become a participant in the taxi-hailing firm's appeal against a decision not to renew its licence in London.
In September, Transport for London refused to renew Uber's licence on the grounds of "public safety and security implications" in a shock ruling.
During a hearing at Westminster Magistrates' Court on Tuesday, the union said the tech company forced drivers to work dangerously long shifts just to earn the living wage, the Press Association reported.
Gerry Facenna, representing GMB, said it wanted to see a maximum hours cap introduced for drivers, along with a limit on how many drivers can operate in one area at the same time.
TfL has a number of concerns about Uber, including its approach to reporting serious criminal offences, how drivers' medical certificates are obtained, how criminal record checks are carried out and its use of technology which allegedly helps it to evade law enforcement officials.
GMB claims it can provide evidence of further safety concerns.
Facenna said: "From a public safety point of view, being driven around London by a driver who has worked a 15-hour shift is no better than being driven around by a driver who has not had background checks.
"We can submit evidence supporting these concerns, evidence from our Uber driver members."
A full appeal hearing is expected to take place in either May or June next year, with a date yet to be set.
The app enables users to book cars using their smartphones and is available in more than 40 towns and cities across the UK.
Some 3.5 million passengers and 40,000 drivers use the service in London, according to Uber.
Concerns with Uber's business model centre on the way it motivates drivers to work.
GMB said its workers are compelled to accept at least 80% of fare requests or face losing their account status.
Drivers are pitted against each other in small areas because Uber needs to provide a quick service, it is claimed.
Facenna said the union had "large numbers" of drivers among its members, making it "well placed" to provide insight to appeal proceedings.
He told the court: "GMB is seriously concerned by the threat posed by Uber's business model to public safety."
This was because it "encourages drivers to work excessive hours", he added.