It's no secret that 2017 has been a tough year, but while it's often felt like the doom and gloom is never ending, we're here to remind you that hasn't always been the case.
In the world of entertainment at least, there have more than a few heartwarming, laugh-out-loud funny and uplifting moments, that have brought plenty of joy in the past 12 months.
Here are 27 of 2017′s best bits…
1. Beyoncé's pregnancy announcement
11.2 million likes and counting.
2. Stormzy's 'Love Island' appearance
Liam Gallagher also admitted to being a fan of the show.
3. EastEnders' last-minute Royal Engagement celebration
Nicely done
4. When the house fell off the stage at the Brit Awards
It's not big or clever, but someone falling over is always funny. And here's the full performance in case you fancy watching that too:
5. When Taraji P. Henson introduced NASA's Katherine Johnson at the Oscars
Taraji played the physicist in 'Hidden Figures' and was overcome with emotion as she welcomed her onto the Academy Awards stage.
6. Dustin and Steve's friendship in 'Stranger Things 2'
7. 'One Last Time' at One Love Manchester
Two weeks after the terror attack following her Manchester Arena concert, Ariana Grande returned to the city to headline a charity concert.
Joined on stage by the many A-listers who performed on the night, Ariana closed the evening with a rousing rendition of 'One Last Time'.
8. Daisy Ridley comforting an overwhelmed Kelly Marie Tran
The 'Star Wars' newcomer shared a lovely moment with he co-star at the World Premiere of 'The Last Jedi'.
9. Kurupt FM's Bafta win
"If any of you want any drugs, we'll be selling them at the bar."
10. Slippery Stairs was brought to our attention
This Japanese gameshow will never not be funny.
11. Ryan Gosling's 'SNL' send-up of his 'La La Land' character
"I haven't felt this excited since I saved jazz."
12. The Golden Globes tribute to Carrie Fisher and Debbie Reynolds
13. Paul O'Grady's secret wedding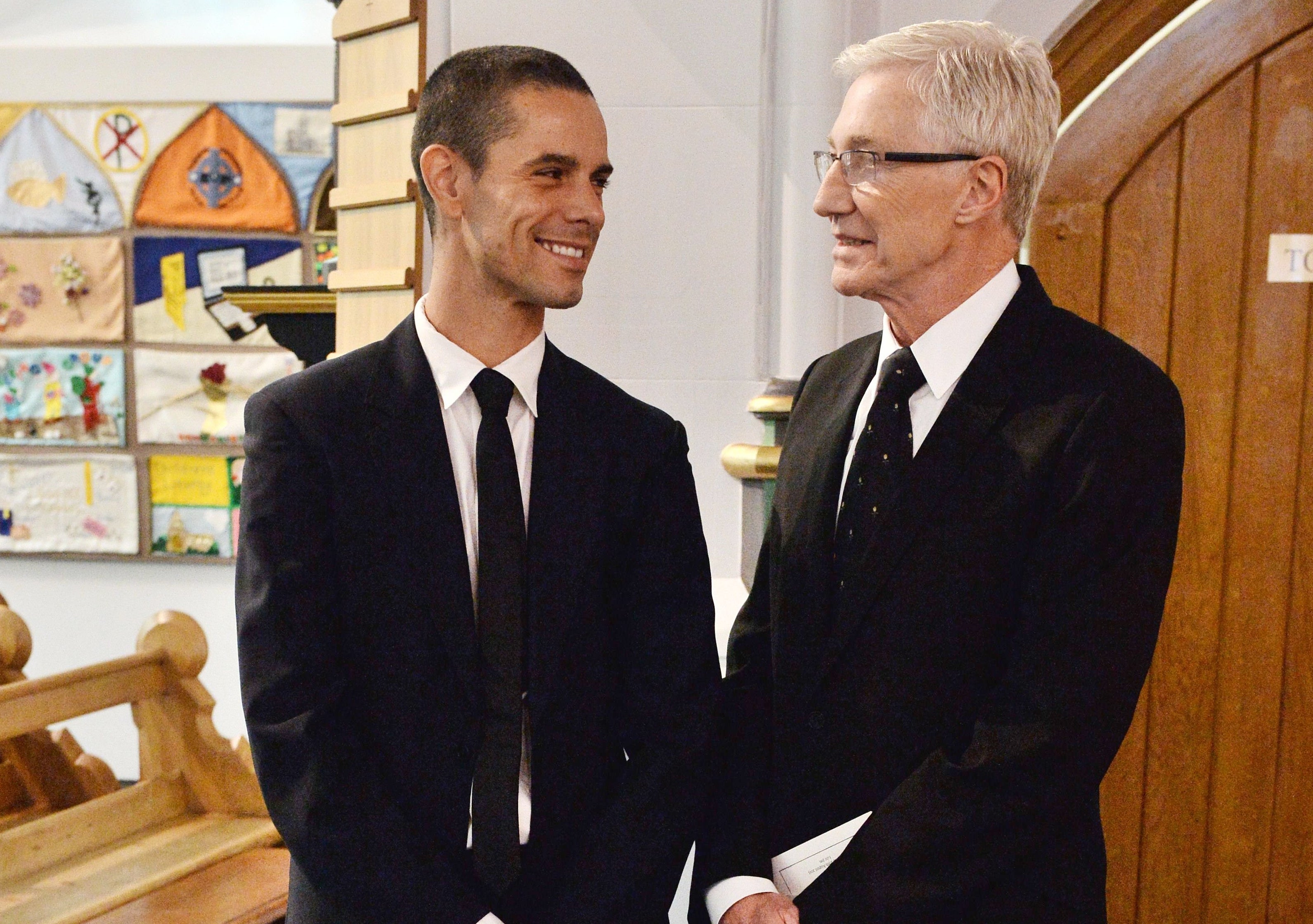 After dating for 11 years, the couple decided to tie the knot in August, inviting family and close friends to the ceremony and a champagne reception.
14. Charli XCX's 'Boys' video
An indisputable work of art.
15. Ant and Dec's return to TV
The duo found the perfect way to acknowledge Ant's rehab stay on the first night of 'I'm A Celeb'.
16. Taraji P. Henson filming when 'Moonlight' won the Oscar after all
The 'Hidden Figures' actress reacted as many of us would have: whipped out her phone to capture everything.
In doing this, she also brought "You're doing amazing, sweetie!" to life again, which was a truly a gift to us all.
17. Little Mix fans using social media to coordinate a tribute to the Manchester bombing victims
The group took to the stage at the Manchester Arena exactly six months after the terror attack took place and fans used Twitter to plan the tribute in the weeks leading to the concert.
18. Alison Hammond interviewing Harrison Ford and Ryan Gosling
Harrison Ford is a tough one to crack, but the 'This Morning' presenter managed it.
19. Winona Ryder's SAG Award faces
20. Every single thing about Serena Williams' wedding
The dress! The Disney theme! Baby Alexis Olympia!
21. Little Mix's Brit Award win celebration
Little Mix were understandably overjoyed to win their first Brit Award. And in the words of Sarah Harding, it's about time.
22. Dolly Parton's CBeebies Bedtime Story
23. Flo's time on 'Great British Bake Off'
Here she is rapping on spin-off show 'Extra Slice'.
24. And Liam, the People's Champion
We're still not over the fact he didn't win.
25. Jay-Z's Chester Bennington tribute
The rapper paid tribute to his friend and collaborator, Linkin Park frontman Chester, during his V Festival performance in August.
26. Mary Berry's reaction to her NTA win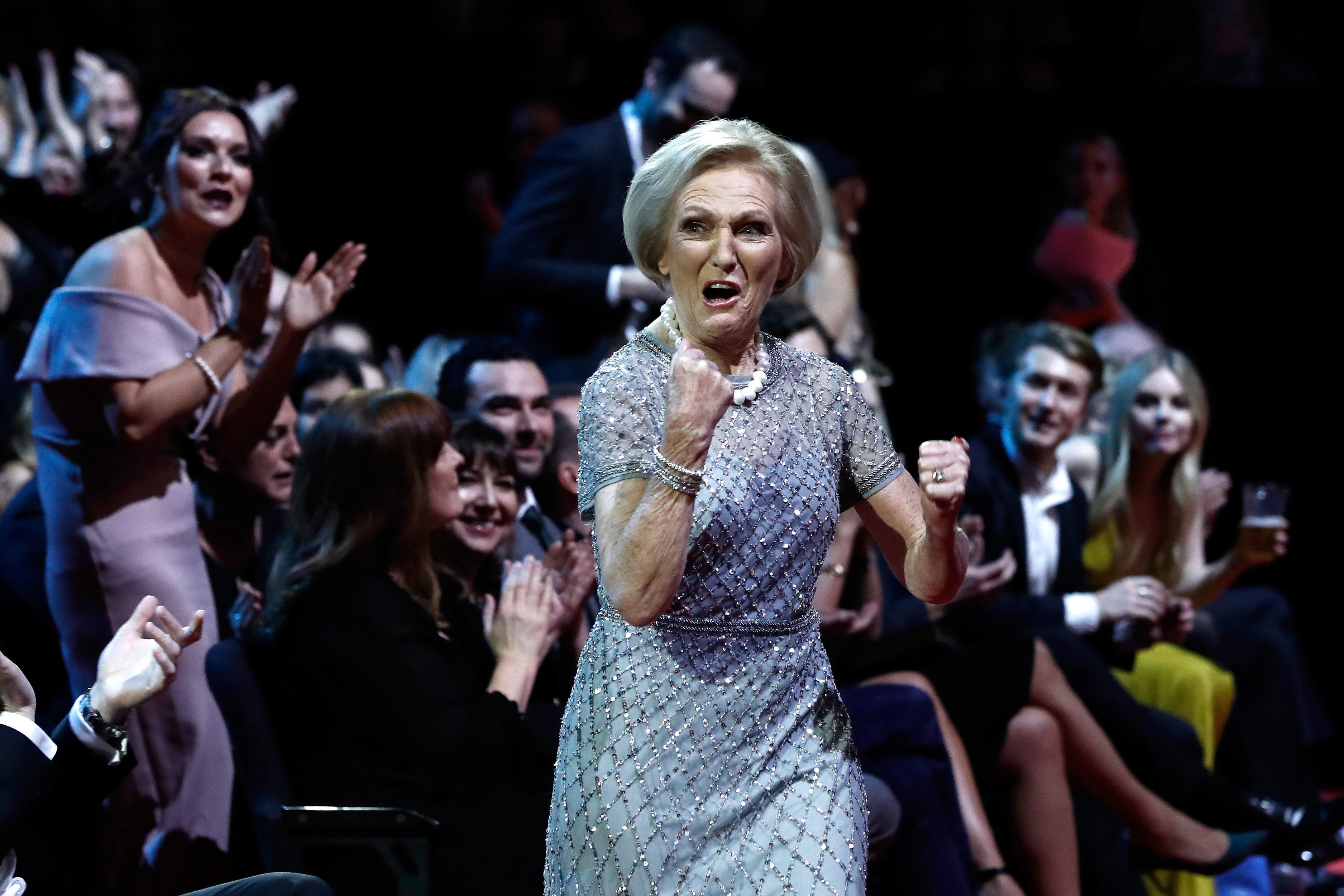 The star was stunned when she triumphed in the Best Judge category.
27. Emma Thompson's Reading Festival experience
Storytime with Emma Thompson, what a perfect way to finish.