2017 has undoubtedly been the year of the gaffe.
Whether is has been TV judges revealing who has won their show, celebrities falling down holes or people handing out the wrong Oscars, we've cringed and laughed in equal measure this year.
Here, we take a look back at the most toe-curling (and often hilarious) blunders of them all…
1. *That* Oscars gaffe
We couldn't begin a showbiz fails list without talking about the biggest gaffe of the year – maybe even ever – first.
Nearly 10 months on, we still can't actually believe this whole debacle unfolded, which saw Faye Dunnaway and Warren Beaty mistakenly announce 'La La Land' had won the Oscar for Best Picture, instead of actual winner 'Moonlight'.
Accountancy firm PwC – who is in charge of the envelopes – later accepted the blame for the incident, but by then, the excruciating clip had already gone viral.
2. 'Strictly Spectacular' gets cancelled after poor ticket sales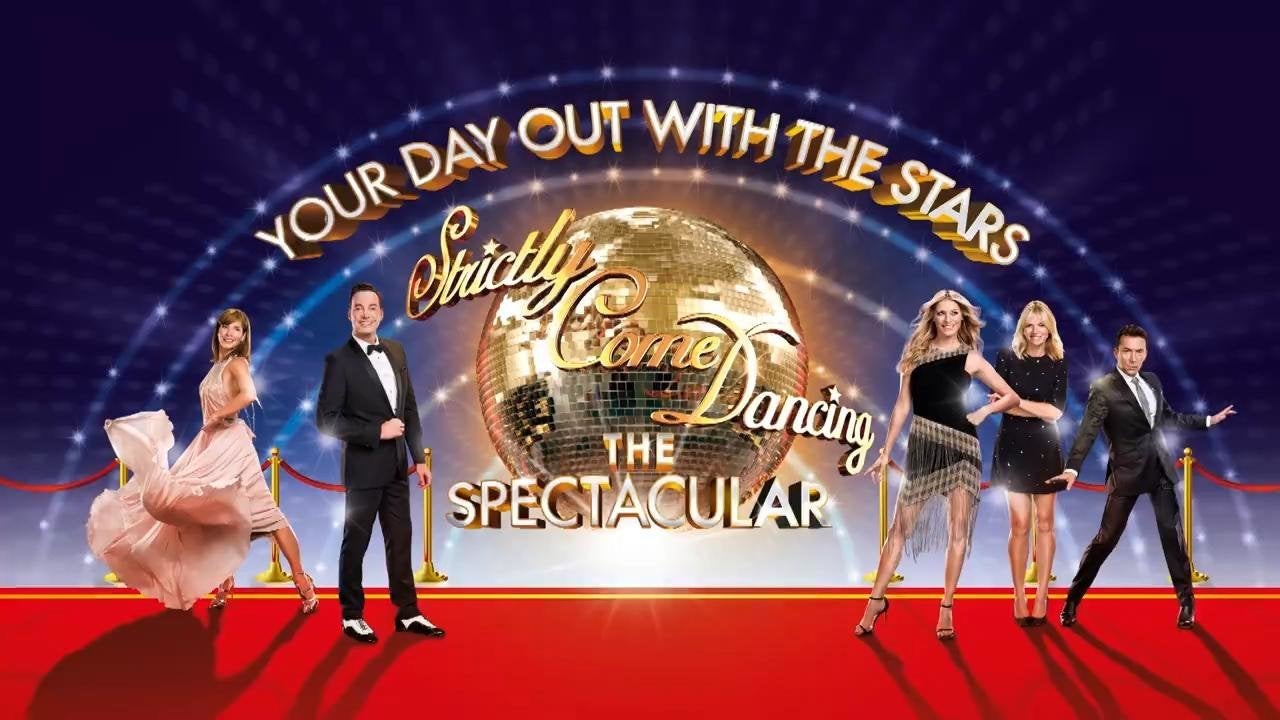 This extravaganza was meant to be the ultimate event for 'Strictly Come Dancing' fans, but the three-day convention was cancelled after hardly anyone bought tickets.
To be fair, we think that might have something to do with the price tag, as not only were people expected to pay £70 a ticket, but they also faced being charged up to £27 for a selfie with each of the show's stars, leading to much bad publicity around the event.
3. Kendall Jenner's Pepsi advert
Pepsi was forced to pull a new advert featuring the 'Keeping Up With The Kardashians' star, which saw her making peace with a police officer at a protest by offering him a can of the drink.
Many felt the ad drew on the current political climate – including the Black Lives Matter movement – to sell a product, without actually making a point, while putting a privileged white woman at the centre of a generic protest.
As a result, Pepsi admitted the ad "missed the mark", saying in a statement: "We did not intend to make light of any serious issue."
4. EastEnders' pasta duff duff
'EastEnders' may be back on form now, but for most of 2017 it was in pretty bad shape.
Probably the worst moment of the year for the BBC soap came when one episode ended with the least dramatic duff duff of all time, as Denise Fox emptied a packet of pasta into a pan (that also had no water in it – does she know nothing about cooking?).
5. Gemma Collins falls down a hole at the Radio 1 Teen Awards
Oh Gemma.
We may be two months on from this happening, but we still howl as loudly watching it back as we did when it first happened.
6. The X Factor's format changes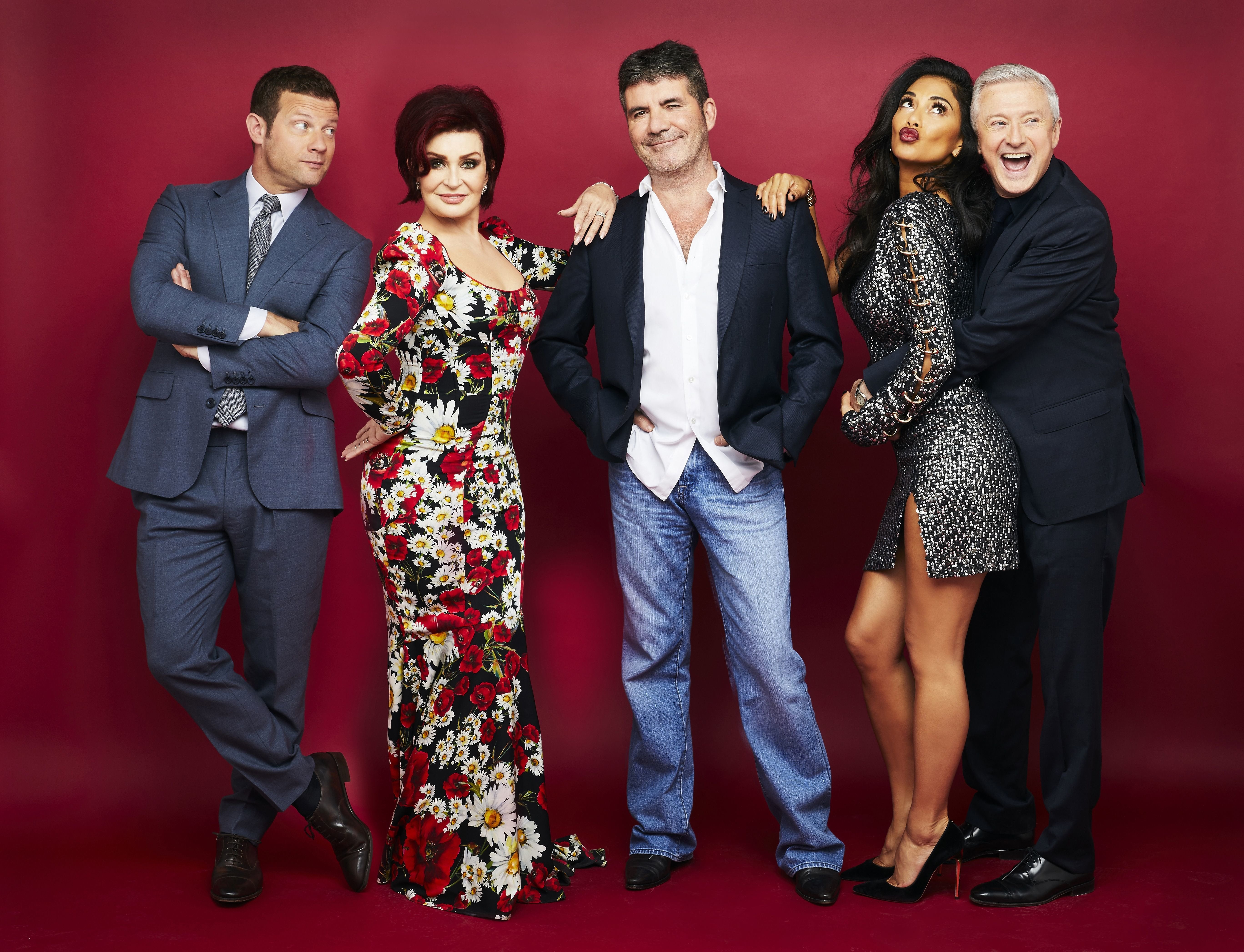 In a desperate attempt to reverse the X Factor's ever-declining fortunes, Simon Cowell ordered a dramatic overhaul of the live shows, which saw contestants performing on both nights, and also introduced the pointless Prize Fight, and did away with the Sing-Off and Deadlock.
Not only did these changes effectively make the judges totally redundant, but viewers didn't seem to be big fans either, resulting in the series becoming the least watched in its 14-year history.
7. Prue Leith accidentally reveals the 'Bake Off' winner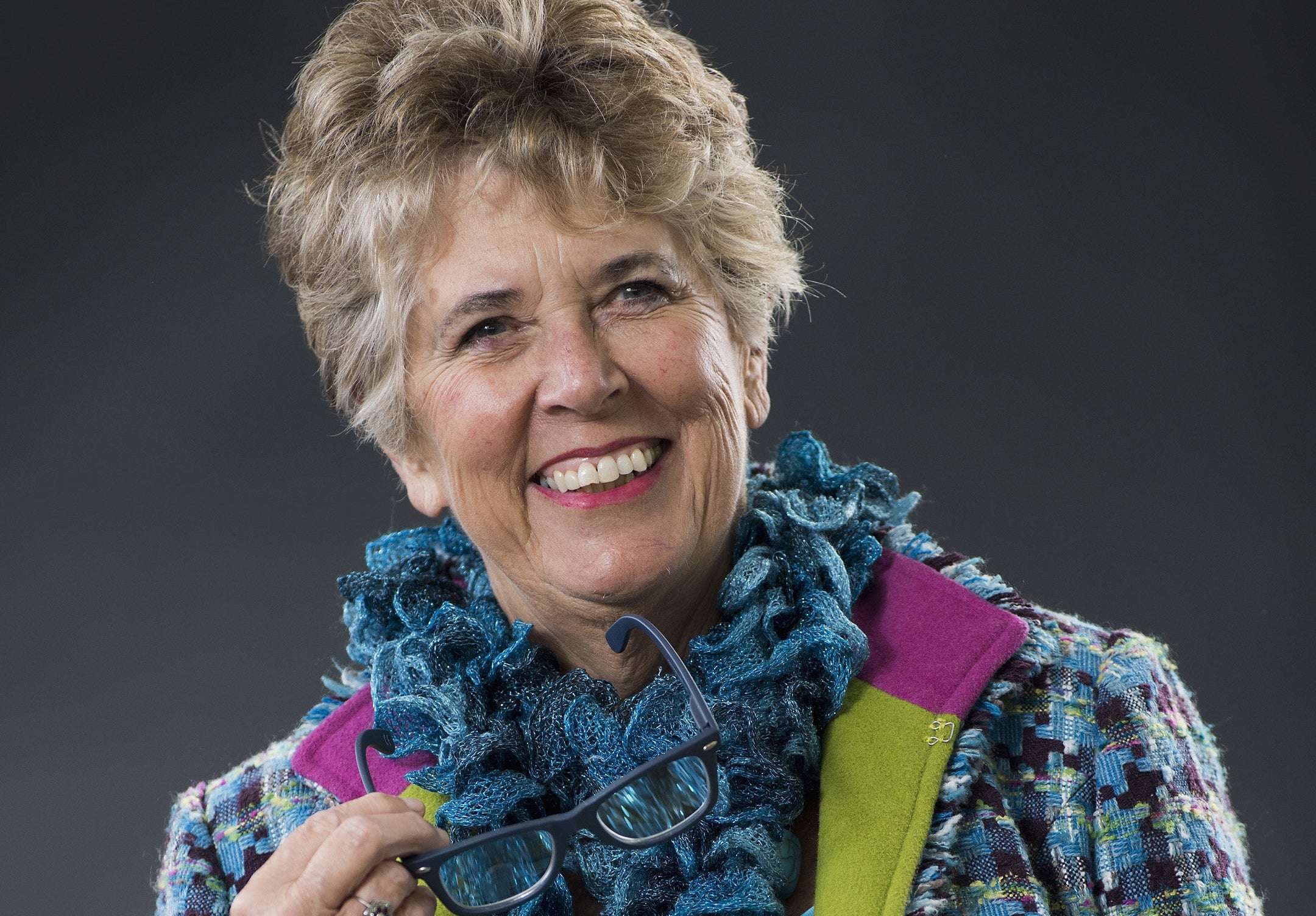 'Bake Off' fans were aghast when new judge Prue accidentally revealed the winner of the final a whole 12 hours before we were all meant to find out.
After conspiracy theories about Mary Berry hacking her account began swirling, Prue said she was in "too much of a state" to even talk about her social media faux pas, blaming the whole sorry business on the time difference between the UK and Bhutan, where she was staying.
8. Amanda Holden fails to do her research before Tim Peake interview
We're still not quite sure what planet Amanda Holden is on, after she hadn't quite got her head around what Tim Peake was up to during his recent stint in space before interviewing him on 'This Morning'.
Mandy seemed to think he'd taken a stroll on the surface of the moon whilst he was up there, asking him: "When you went to the moon, did you take a piece of the moon and bring it back home with you?"
The thing is, it's been 45 years since an astronaut has set foot on the moon and Tim had actually done a space walk. D'oh!
9. Katie Price's performance on 'Loose Women'
We'd never be as unkind as Simon Cowell about someone's singing voice, but Mariah Carey Katie Price is not.
The 'Loose Women' panellist tried to give the whole popstar thing another stab, but Ruth Langsford's face said it all when she performed on the show.
10. Laura Kuenssberg drops the C-bomb on BBC News
BBC News correspondent Laura Kuenssberg's lack of sleep led to an unfortunate incident during the BBC's coverage of the general election when she accidentally dropped the C-bomb as she went into her sixth hour live on air.
Laura was trying to explain the possibility of a recount in Liberal Democrat leader Tim Farron's constituency, when she got all tongue-tied and said something she shouldn't have.
11. Debbie McGee reveals who's out of 'Strictly'
Now, we all know the 'Strictly' results show is actually pre-recorded 24 hours before it airs, but someone forgot to tell Debbie McGee about having to keep the result a secret.
Speaking live on her BBC Radio Berkshire show, Debbie said she was "very sad" to see Reverend Coles go, before she quickly realised her mistake and made up a bizarre story to try and cover her tracks.
"He fell over at one point and had to be treated and everything else, so now we're waiting to see what's going to happen in the results show tonight," she said.
Awks.
12. A penis makes its way into a Netflix kids show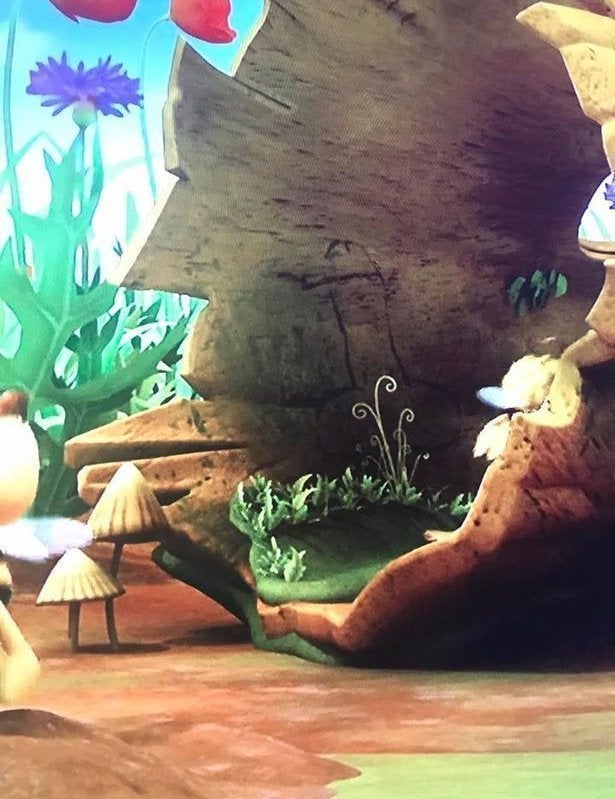 Netflix had to pull an episode of the children's animated series 'Maya The Bee', after a penis popped up in one of the scenes.
An eagle-eyed mum spotted the phallic drawing etched onto the inside of a tree trunk, with the creators later announcing they were taking legal action against the artist responsible.
13. 'The Apprentice' candidates monumentally cock up their filming location
It's not often things actually go right on 'The Apprentice' but this blunder went down in the show's history when James White's team royally cocked up the advertising task by accidentally choosing a Norman village to set their car advert in.
The group somehow thought they would be filming in a chocolate box English village, rather than a medieval one, and their faces when they realised their error were an absolute picture.
14. Ruth and Anton fall over during their 'Strictly' Paso Doble
Not in recent 'Strictly' history can we remember someone actually falling to the ground during their routine, but Ruth Langsford and Anton Du Beke managed it when they performed their Paso Doble, resulting in one of the best moments of the series.
15. Photo of living woman used during Oscars 'In Memoriam' segment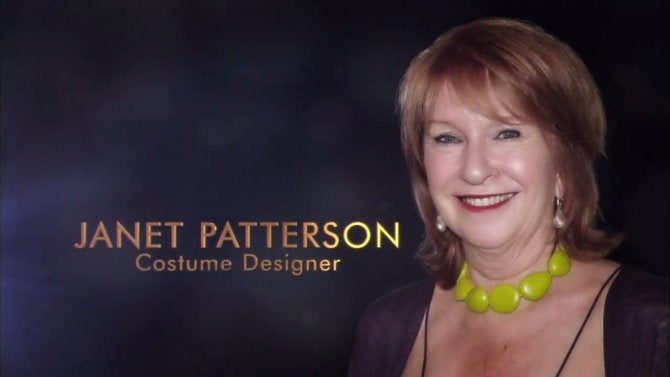 The monumental cock-up that saw the wrong film awarded Best Picture may have dominated this year's Oscars, but it wasn't the only gaffe during the ceremony.
While remembering late Australian costume designer and four-time Oscar nominee Janet Patterson during the 'In Memoriam' segment, producers mistakenly used an image of Jan Chapman – an Australian film producer who is still very much alive.
16. BBC News accidentally broadcast naked sex scene
Eagle-eyed BBC News at Ten viewers spotted what looked like a sex scene unfolding on one of the screens behind an oblivious Sophie Raworth as she delivered a story about cricket.
The BBC later launched an ivestigation into the matter, before 'True Blood' actress Anna Paquin realised the naked woman who could be seen on the screen was in fact her!
17. Noel Fielding and Paul Hollywood's gay sex 'joke' goes down like a lead balloon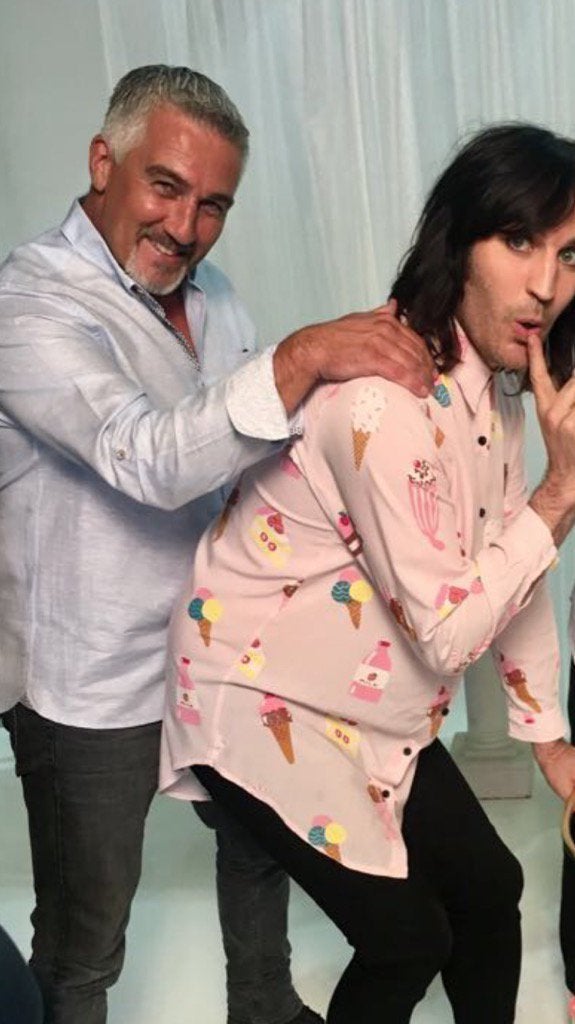 The 'Bake Off' pair's attempts to deny they had a feud came back to bite them when fans were outraged at a picture they posted of themselves simulating anal sex on Twitter.
"This should put to rest any rumours that me and blue eyes @PaulHollywood don't get on 🙂 ha ha ha x," Noel captioned the image, with many on social media claiming they were using gay sex to get cheap laughs.
18. Katy Perry's dancer falls off stage at the Brits
What is it about Katy Perry and her dancers?
First, it was the left shark who totally upstaged her during her Superbowl Half Time performance, and as she took to the stage for this year's Brit Awards, it was again one of her dancers who got everyone talking.
This time though, it was because one of them had taken an almighty fall off the stage while dressed as a house. Cue jokes about the crash of the housing market.
19. 'The Chase' contestant thinks the Statue Of Liberty is pink
'The Chase' always has its fair share of unbelievable answers, but there was a real corker back in June, when contestant Shauna was asked what colour the Statue of Liberty was.
The options were pink, brown or green – she chose pink.
*facepalm*
20. 'The Jump' injures a bunch of celebrities (again)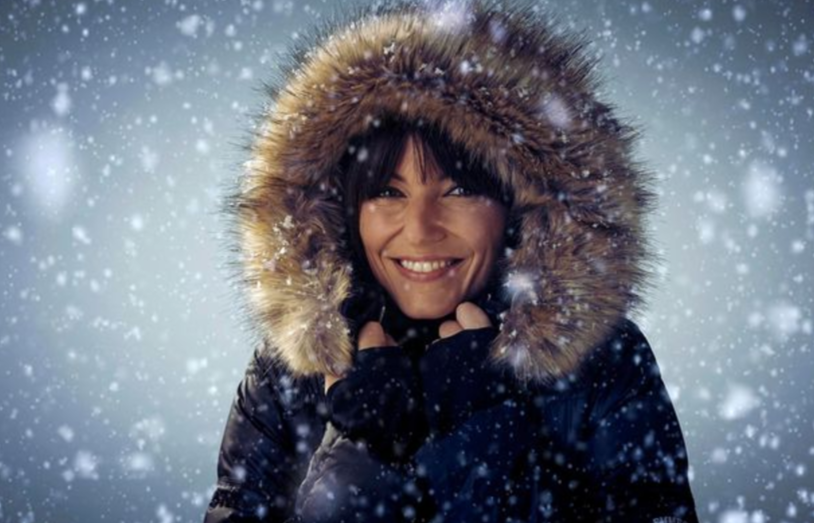 Despite calls for it to be axed after a host of celebrities got quite seriously injured on last year's series, 'The Jump' somehow returned to our screens in 2017.
However, it was the same old story, as Caprice, Vogue Williams and Bradley Wiggins were all forced to pull out of the show after getting injured on the slopes.
In the end, Channel 4 announced the show had been axed, probably owing to the 34 stars it caused injury to over its four-series run.
21. 'This Morning' calls the wrong competition winner
Things went very wrong during This Morning's Cash Cow segment when Holly Willoughby and Phillip Schofield called up some random woman instead of competition winner Linda Ashman, who Alison Hammond was paying a surprise visit to.
Cue a seriously awkward exchange between Holly and Phil and a very bemused random lady on the other end of the line.
All ended well though as not only did Linda bag her five grand but Holly and Phil also had good news for the random (actually, the fabulously named Edith Smithers), gifting her £1,000 for doing absolutely nothing.
22. 'Pointless' contestant thinks Paris is a country
Another contender for the dumbest quiz show answer of all time came from this 'Pointless' contestant, who was asked to name a country that ended in two consonants.
Her answer? Paris.
Needless to say her pal was seriously unimpressed, and responded with the rather glorious combination of a death stare, followed by an eye-roll, before finishing things off with a little huff.
23. Mariah Carey's lip syncing fail
We know this technically happened in the closing moments of 2016, but it was too late for us to include in last year's round-up and we couldn't conclude this list without including it.
Mariah had a meltdown after suffering the mother of all lip sync fails during her set at New York's Times Square NYE celebrations.
After the toe-curling six-minute performance finally came to an end, a visibly annoyed Mariah stormed off stage, announcing: "It just don't get any better."