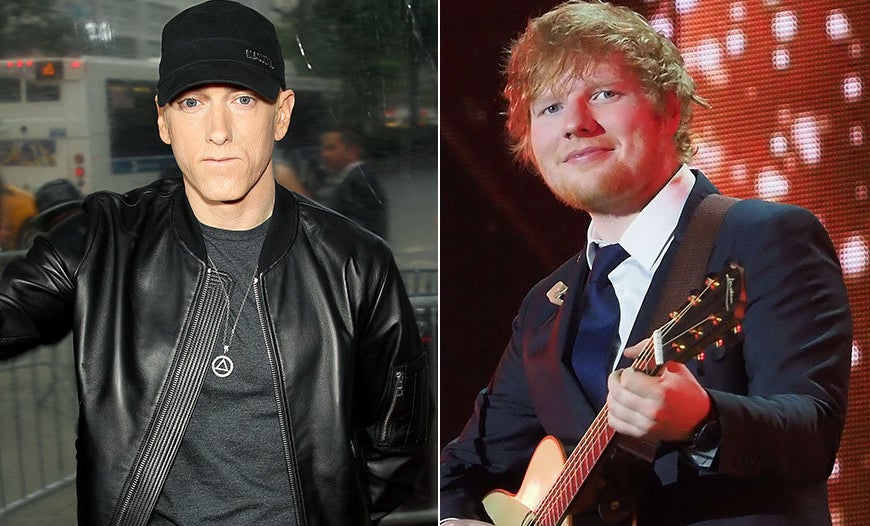 With just days to go until this year's Christmas number one is revealed, Ed Sheeran is facing competition from a seemingly unlikely contender.
Eminem's album track 'River' – which hasn't been released as a single – is in second place in the Official Singles Chart with streams alone placing it there, according to the midweek chart.
Ed's song 'Perfect' is still holding onto the top spot, but the sheer volume of people streaming Eminem's track means there's every chance he could leapfrog the 'Shape Of You' singer before this week's Official Chart Update is announced on Friday (22 December).
In another twist, it's not all bad news for Ed, as he's actually named as a featured artist on 'River'.
Elsewhere in the Top 10, a handful of Christmas songs also pop up – thanks, for the most part, to streaming figures – with Wham's 'Last Christmas' in third place and 'All I Want For Christmas Is You' by Mariah Carey in fifth.
The Pogues and Kirsty Maccoll's 'Fairytale Of New York' is at number 10.