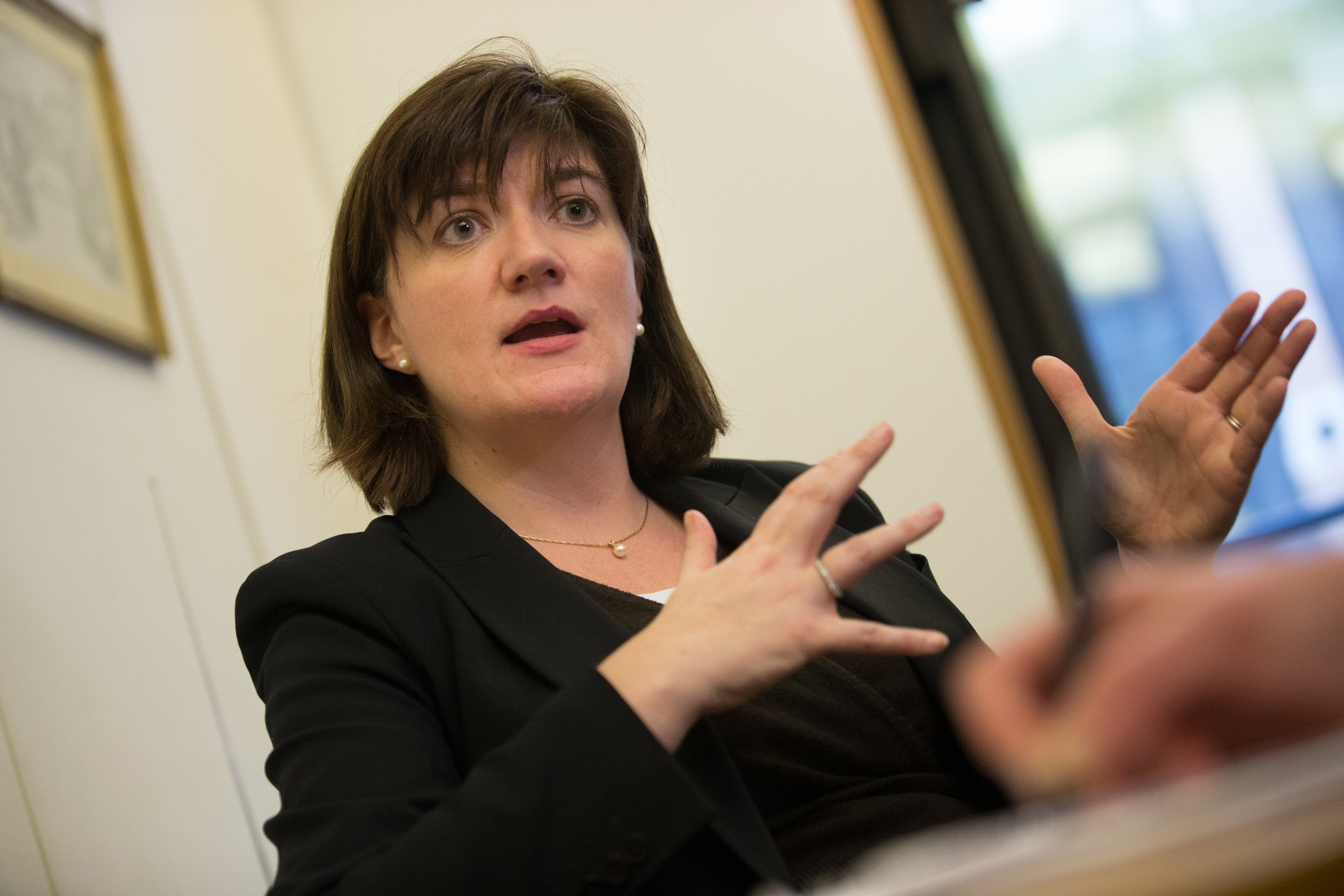 British democracy is going "badly wrong", a senior Conservative has warned following a series of death threats made against MPs.
Nicky Morgan, the chair of the Commons Treasury committee, has said "violence, intimidation and threats are no longer confined to the fringes of our politics".
Her warning came as Tory MPs who voted against the government in order to secure a "meaningful vote" on the eventual Brexit deal were subject to sustained abuse.
Dominic Grieve, the former attorney general and lead rebel, said on Monday there was a "worrying slide towards irrationality" in British politics "fuelled and orchestrated" by some newspapers.
Tory MPs who have voted against the government line on the Brexit legislation have been branded "mutineers" by The Daily Telegraph and "saboteurs" by the Daily Mail.
Theresa May has said threats and intimidation against MPs for how they vote are "unacceptable and have no place in our politics".
Writing for Conservative Home, Morgan, who like Grieve voted against the prime minister last week, said: "Whether it was Momentum targeting Conservative candidates during the general election, the routine trolling on social media, the 'mutineer' Daily Telegraph headline or the calls for de-selection, death to Brexit traitors and compulsory loyalty tests, something is going badly wrong in our democracy at the moment.
"The prime minister's tweet at the weekend condemning those inciting hatred and violence was a start."
She added: "But the fault lies with those politicians, newspapers and commentators who accept no responsibility for the consequences of their words.
"Those who turn a blind eye to judges being called enemies of the people, members of the Lords being called saboteurs or MPs who dare to suggest amendments to the EU Withdrawal Bill being called mutineers are playing with a fire which will eventually consume them as well."
Vicky Ford, the Tory MP for Chelmsford, told BBC Radio 4′s Today programme there had been "robust conversations" between potential rebel MPs and party Whips last week.