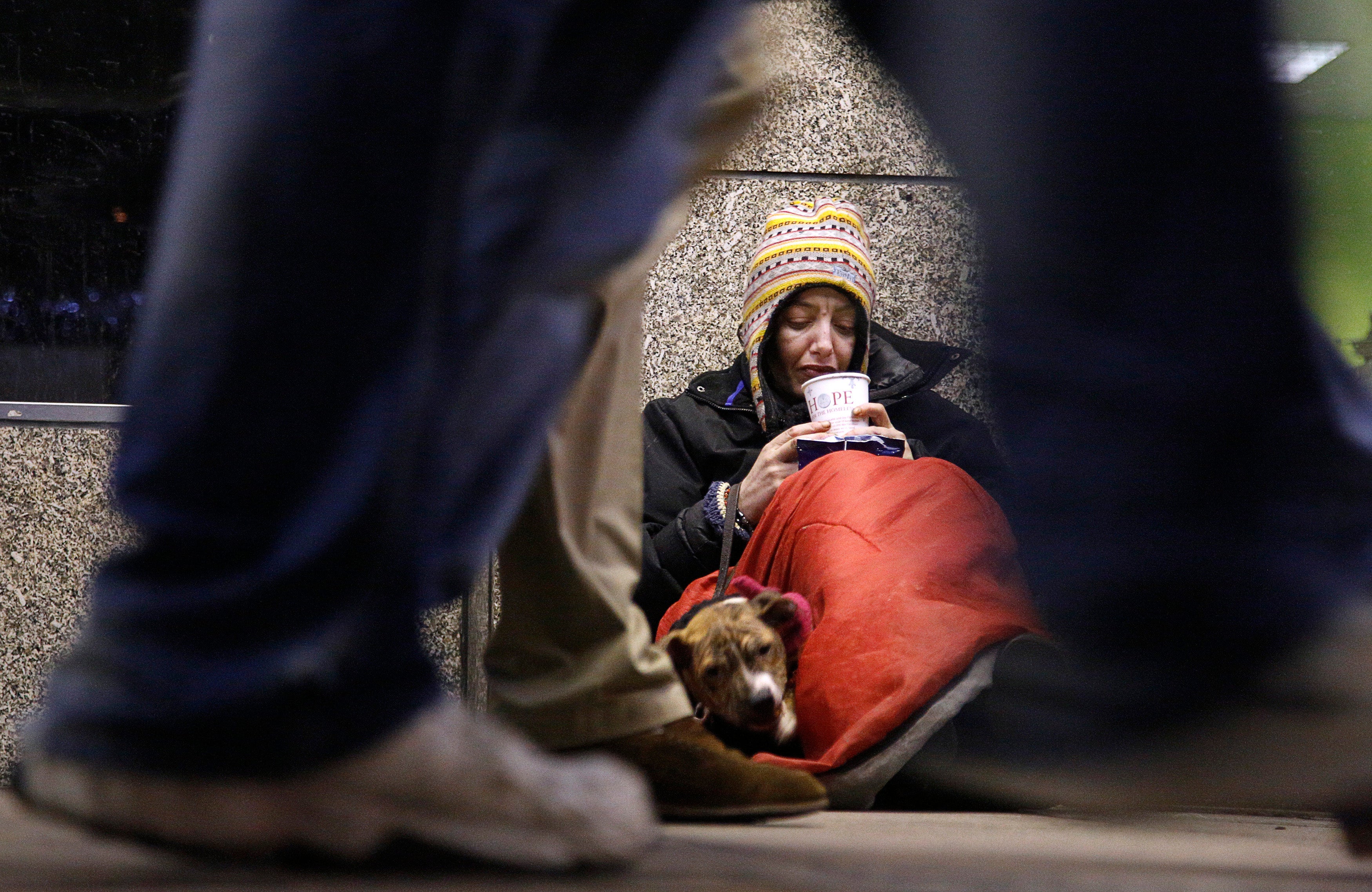 Rough sleeping is the sharpest end of the housing crisis and it's shameful that in London – one of the richest cities in the world – there are still more than 8,000 Londoners who feel they have no choice other than to sleep rough on our streets.
I am determined to do everything in my power as Mayor to help Londoners off the streets. Our new focus on this issue over the last year-and-a-half is already showing progress – working with local councils and charities, we have seen the rise in the number of people sleeping rough effectively halting for the first time in nearly a decade. But stemming the rise is just the first step. We still have a long way to go – because one person sleeping rough on the streets of London will always be one person too many.
I know millions of Londoners feel that way too – and as the evenings get colder and darker, we all feel even more keenly for those who don't have a warm bed for the night. That's why I'm launching my 'No one needs to sleep rough in London' campaign. Alongside the services I fund through City Hall, this will give Londoners the opportunity to make a real difference and help those on our streets to access the vital services they need and, crucially, find a route off our streets for good.
The campaign will help Londoners to donate to lots of amazing charities all at once using the newly-formed London Homeless Charities Group. It will also show people how with one simple app they can direct outreach services towards people sleeping rough they are concerned about. We've all been in the position where we have seen someone sleeping rough, but felt powerless to provide any meaningful help. My campaign shows how Londoners can help those in need by quickly contacting Streetlink or making a donation at the click of a button.
This campaign – harnessing the generosity and people-power of Londoners right across our city – will support the work we're already doing at City Hall to improve services for people sleeping rough. Last year, during my first winter as Mayor, we inherited a system where our emergency severe weather shelters were only open when three consecutive days of freezing temperatures were forecast. For me, this was just not good enough. So I've taken action to change this approach.
From now on, all shelters run by City Hall will open on every day of sub-zero temperatures and I'm pleased that through our work with London's boroughs, all 33 councils have agreed to adopt the same policy. This means that every person sleeping rough in London will have somewhere warm to sleep during the harshest of winter nights.
We know rough sleeping is a deeply complex issue and there are many reasons why people end up sleeping on the streets – from mental health issues, welfare cuts and family break-ups to drug and alcohol addiction.
We must ensure people have access to the support they need right from the start, and that's why this week we have started work on a new permanent hub in Hackney for our 'No Second Night Out' service. It will provide a safe haven for people who find themselves sleeping rough for the first time.
As Mayor, I'm doing all I can, including record levels of investment to help people sleeping rough off the streets. But I have to be honest with Londoners – we won't be able to fully tackle the issue until the Government steps up. We need additional funding so that we can boost much-needed services in London, and we need the Government to tackle the long-term causes of homelessness and rough sleeping.
Today, I'm delighted to invite Londoners to join me in helping people sleeping rough by supporting my campaign. It's simple – you can donate at the click of a button at gofundme.com/endroughsleeping and with one easy-to-use app help a person sleeping rough you're concerned about. You can also help me persuade the Government to play its part. Rough sleeping has been reduced substantially in the past, and we can do so again.
To get involved, please visit london.gov.uk/help-rough-sleepers to find out more about the campaign
Sadiq Khan is the mayor of London