Vets and animal welfare groups are urging British companies to stop using flat-faced dogs in advertisements following concerns they are fuelling the "welfare crisis" facing these pedigree breeds.
Dogs such as pugs, bulldogs and French bulldogs are known to suffer from a range of genetic problems due to their breeding, with problems particularly surrounding their breathing.
Experts fear that promoting such breeds to endorse and sell products fuels the health crisis these animals face.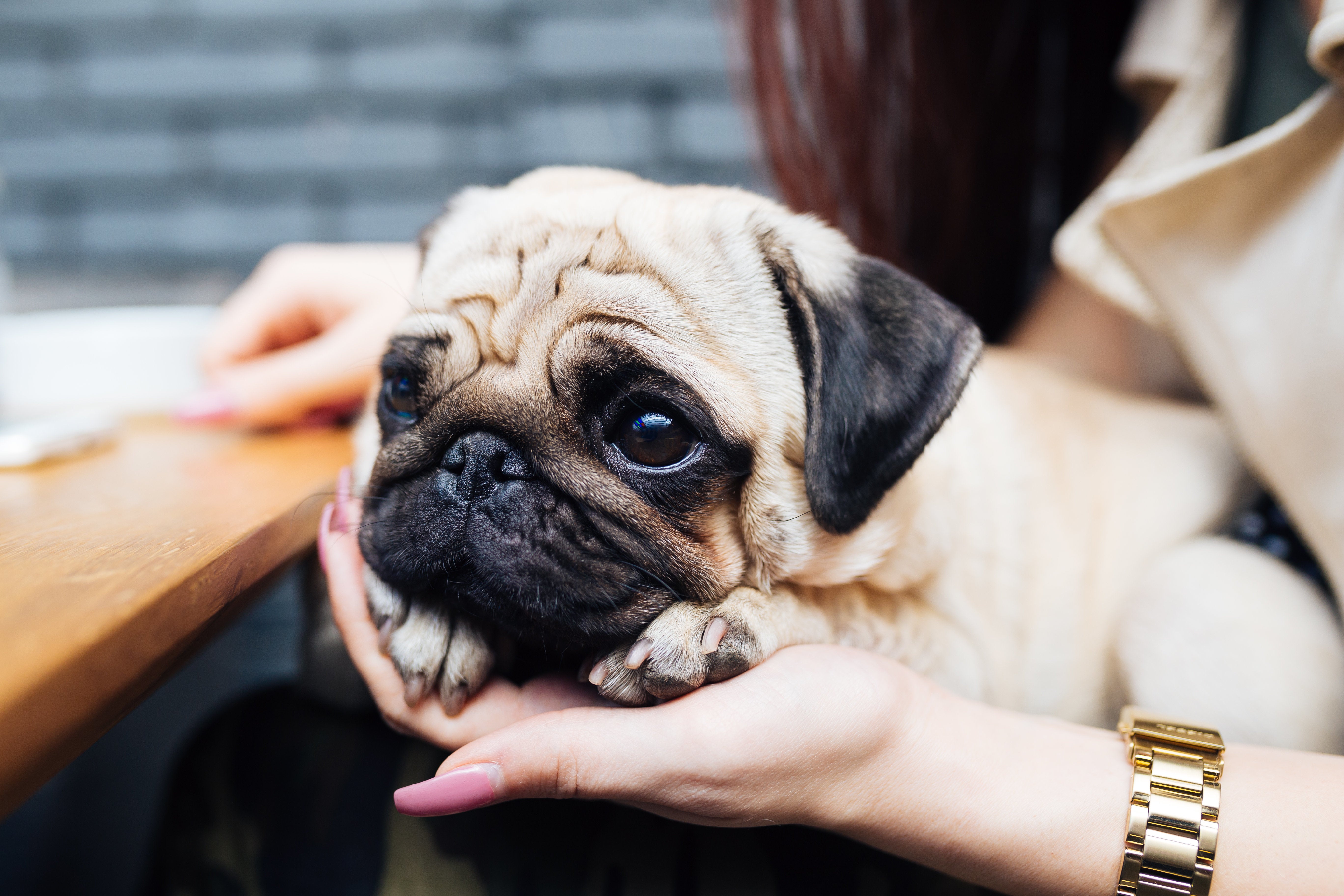 The Brachycephalic Working Group (BWG), made up of the veterinary profession, national animal welfare organisations, scientists, and dog breed clubs has written an open letter, published on Friday, calling for all companies to stop using these breeds for advertising purposes.
Health problems associated with these breeds include breathing difficulties caused by anatomical defects in the upper airways, recurring skin infections as a result of skin folds, eye disease, inability to give birth naturally or properly regulate body temperature, and spinal disease.
In the past 10 years, there has been a 3,104% increase in the number of French bulldogs, according to registration figures from the Kennel Club.
There has also been a 193% rise in the number of pugs and a 96% rise in bulldogs in the same period.
The BWG warns that the number of dogs from these breeds in the UK is likely to be far higher in reality, due to undocumented and unregistered dogs and canines who have been brought into the country both legally and illegally from countries in Eastern Europe.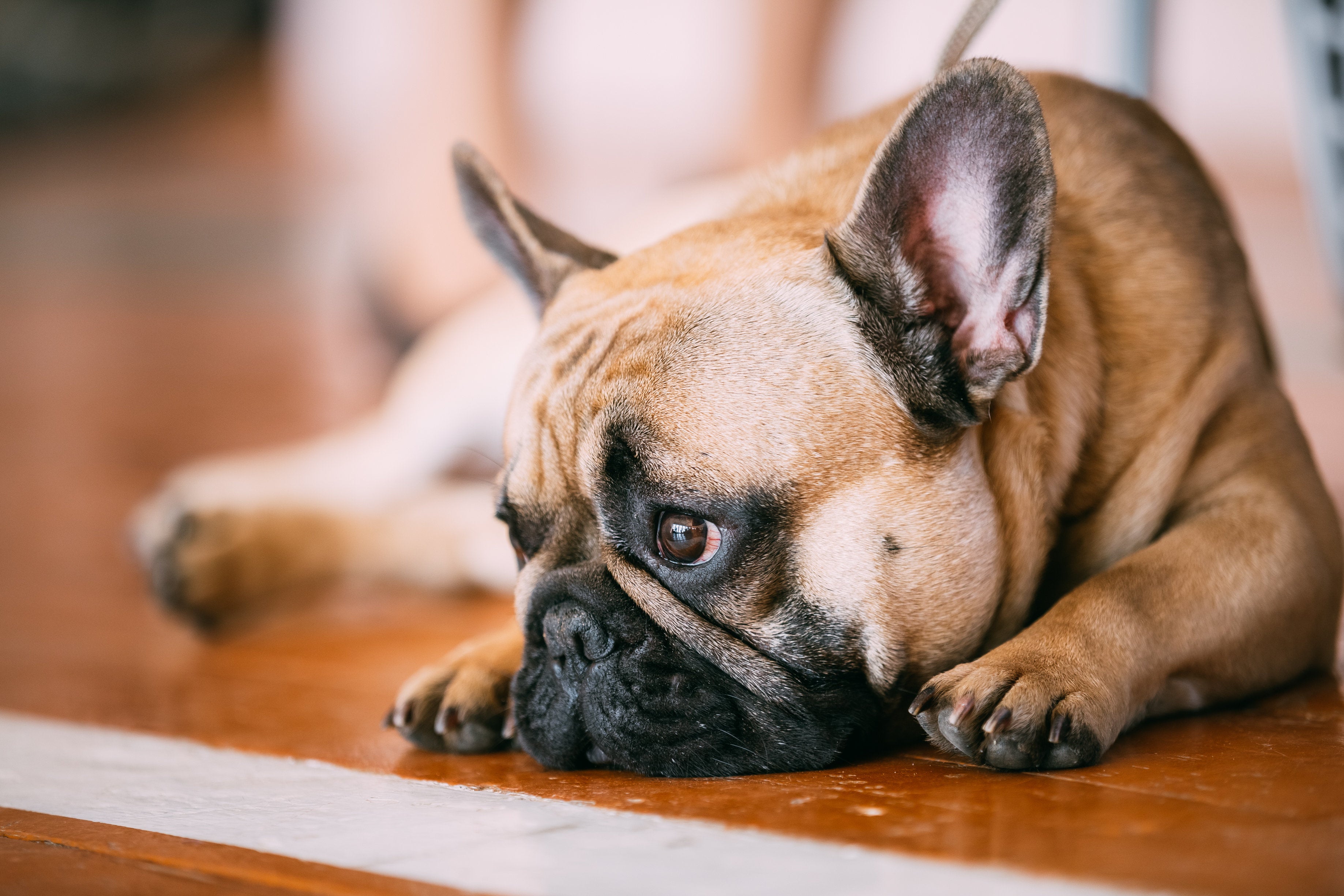 "Puppies can be churned out with little or no regard for their health and welfare, solely for profit, because they are so easy to sell due to their looks," the BWG said in a statement.
"The use of these breeds to advertise products or services only perpetuates this appeal. It is widely believed by those with an interest in dog welfare, that ethical advertisers and companies have an important role to play in reducing the demand for breeds that can suffer from health problems."
"There is a real concern that the use of French bulldogs, bulldogs and pugs in adverts is fuelling the popularity of these breeds, and is growing the market for those who simply wish to make money from these dogs with little or no regard for their health and wellbeing," Dr Dan O'Neill, chairman of the BWG, added.
"We are currently fighting a losing battle while these dogs continue to be promoted needlessly in thoughtless advertising.
"We are heading towards a welfare crisis for these breeds so it is time for companies to prioritise dog welfare over profit and commit to avoiding the use of flat faced dog breeds in advertising.
"Not only will this make a real difference to the health and welfare of these dogs but it will help to protect the companies from brand damage and make it clear that they take their corporate social responsibility seriously."
Among the companies targeted in BWG's open letter is Halifax, Churchill insurance, Amazon and Virgin Media.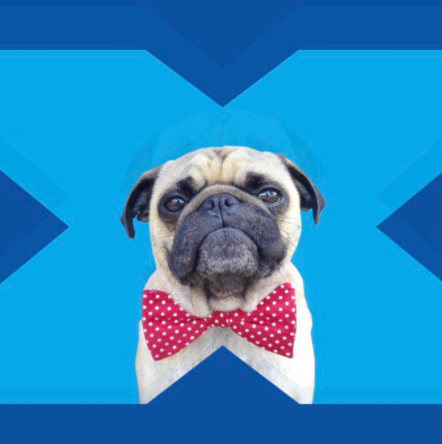 Halifax has since decided to stop using pugs in their adverts.
The banking company said in a statement: "Since being made aware of the health issues associated with flat-faced dogs, we have reviewed our marketing and advertising materials and will be removing any use of these breeds from our imagery at the earliest opportunity."
Churchill said in a statement: "Churchill has been represented by a British Bulldog for 23 years and we have, and continue to use his profile to advocate responsible pet ownership and animal welfare.
"Churchill is a character, always represented through CGI and animatronics.
"We do not use a real dog in our current advertising."
Virgin Media declined to comment and Amazon has not responded to a request for comment.
Signatories of BWG's open letter include the British Small Animal Veterinary Association, the British Veterinary Association, Bulldog breed clubs, Dogs Trust, French Bulldog breed clubs, the Kennel Club, PDSA, Pug breed clubs, Royal Veterinary College, the RSPCA and the University of Cambridge.