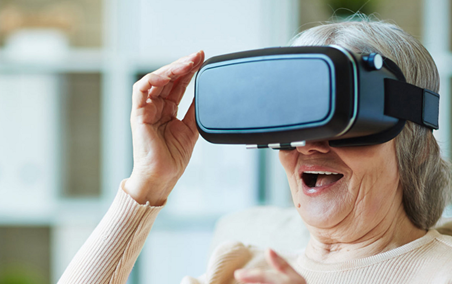 Like many of us, I have a grandparent who is now in her late 80's and parents who are in their 60's. When you consider that most people aged 60, edging on 70 are starting to think about retirement it's perhaps encouraging to know that when we finish work, we'll still have an extra 25 years on average to enjoy that retirement, according to the BBC.
But is this the reality? In 2014 the average age in the UK exceeded 40 for the first time and it was estimated in a report by the Resolution Foundation Thinktank that by 2040, that nearly one in seven Brits will be over 75. I don't know about you, but the idea of around 15 per cent of the British population as retirees makes me really re-evaluate how we approach aging in this country.
Luckily for baby boomers and millennials – like myself – initiatives with the aging population in mind are starting to come out of the woodwork. Publications like The Guardian are raising awareness with series dedicated to retirement; charities like Age UK are constantly campaigning for elderly rights; retirement housing developers McCarthy & Stone are leading studies dedicated to encouraging tech homes for the elderly.
With advances in technology probably the most likely to turn my head, I'm interested in the latter of these initiatives and having recently read a lot about how virtual reality, how this could be a huge step forward for the aging population. So in what ways could VR actually help the older people in the UK and across the world?
Help Prevent Dangerous Falls
Researchers based at the University of North Carolina at Chapel Hill (UNC) and North Carolina State University (NC State) have developed a virtual reality system that can detect balance impairments. In short, this means that VR could potentially lead the way in preventing elderly taking dangerous tumbles based on a system that creates the visual illusion of loss of balance. The idea is catching balance impairments early, and reversing those impairments to prevent falls.
Manage Chronic Pain, Anxiety and Depression
Many elderly people suffer from the pain of aging, anxiety due to a lack of mobility or general living situation and depression due to loneliness. Experts say that VR – although not a substitute for companionship – could potentially help older people with these issues. Dr. Sonya Kim, care expert and VR entrepreneur, has created workshops all over the Bay Area of the US for assisted-living communities that utilise the calming aspect of some programmes to help with these things.
Help Improve Memory
In 2016, there were 515,555 people in the UK alone with a dementia diagnosis – a 56 per cent rise when compared to figures from 2010/11. Improving these numbers is high on the list of priorities for anyone has had a sufferer of dementia symptoms in the family, so obviously research into how VR can help is much welcomes. Alex Smale, founder of TribeMix, has been creating VR for dementia sufferers, saying;
"The dementia experts at Quantum have developed a wellbeing assessment tool based on the Abbey Pain scale. This records the wellbeing and behaviour of the patients before, during and after their VR experience. It's really useful data that clearly shows a positive benefit across the board. We're now working with two NHS hospitals on a behavioural research study which will expand on this work. It will also demonstrate the effectiveness in an acute setting."
These are only three main examples of how VR can potentially begin to make a difference for the elderly but, as the possibilities grow and knowledge of how they can be implemented widens, it's an avenue in accessible technology that many normal people can begin to use.
Image Credit: Pumps & Pipes
— This feed and its contents are the property of The Huffington Post UK, and use is subject to our terms. It may be used for personal consumption, but may not be distributed on a website.