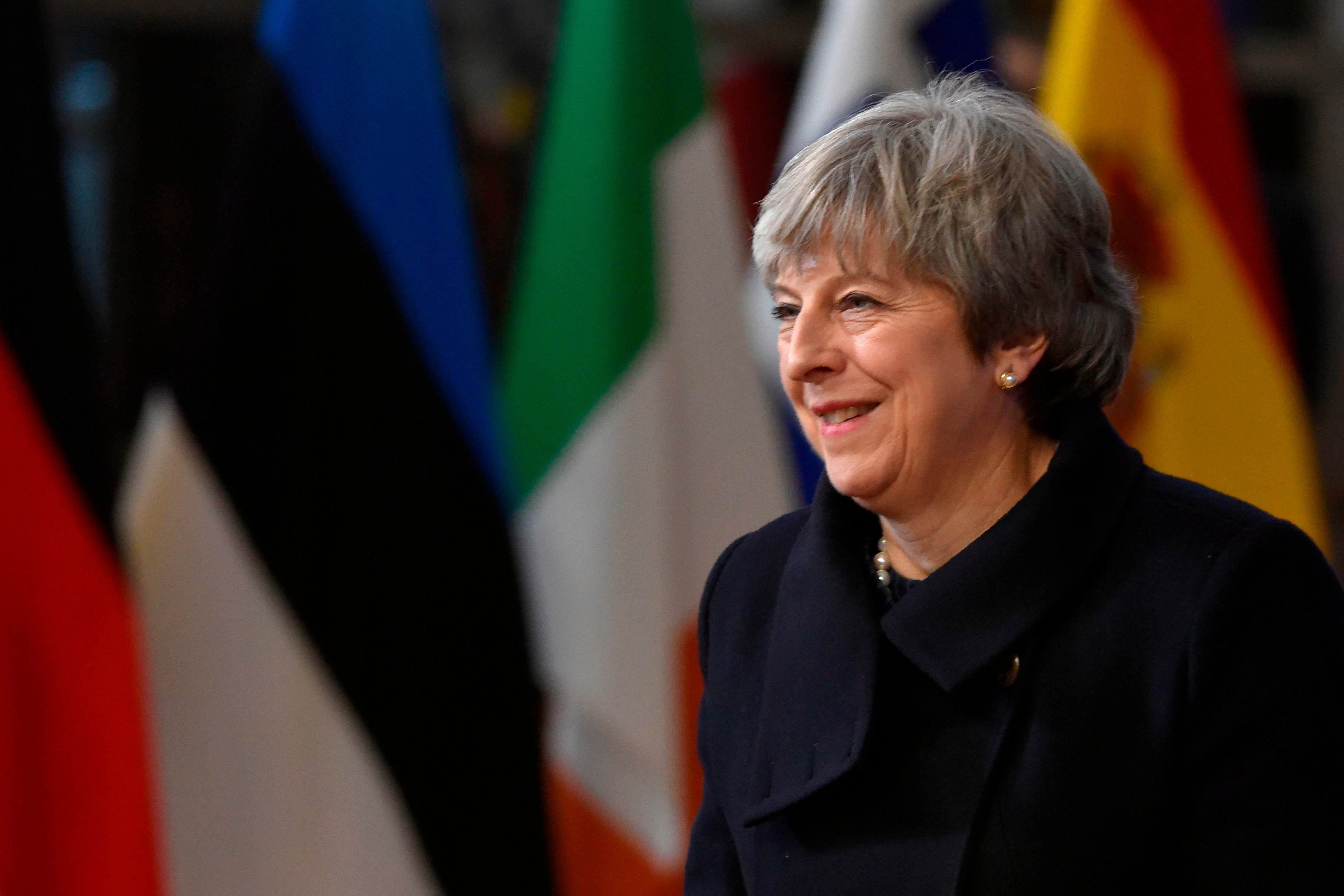 Theresa May has asked the EU to make agreeing a Brexit transition timetable a priority in the next round of talks to reassure worried businesses.
At a dinner in Brussels during the EU summit, the Prime Minister spoke directly to leaders of the 27 other countries in the bloc in a bid to kick-start discussions around trade.
The EU is expected to sign-off on phase one of the talks during a meeting on Friday morning, after the UK and Brussels reached draft agreements on citizens' rights, a financial settlement and the Northern Irish/Irish border last week.
Yet while May is keen to move on to trade talks, Irish Taoiseach Leo Varadkar told Sky News meaningful discussions on the future relationship might not begin for another three months.
At a banquet in the Belgian capital on Thursday evening, the Prime Minister told leaders she would make "no secret of wanting to move on to the next phase and approaching it with imagination and creativity."
She added: "I believe this is in the best interests of the UK and the European Union. A particular priority should be agreement on the implementation period so that we can bring greater certainty to businesses in the UK and across the 27."
Ahead of the summit, European Council President Donald Tusk wrote to leaders describing the end of the phase one talks as "moderate progress".
He added: "We only have ten months left to determine the transition period and our future relations with the UK.
"This will be a furious race against time, where again our unity will be key."
May picked up on that theme as she told EU leaders that while the last few months show how difficult these future negotiations will be, the UK and the EU have demonstrated what can be achieved with commitment and perseverance on both sides.
Yet despite the emphasis on time pressures by both May and Tusk, Ireland's leader said ahead of the summit: "There's no exact timetable at the moment.
"But the indicative timetable is that we will spend the next three months or so working on the withdrawal agreement, putting into a legal, international agreement what was agreed last week, talking a bit about the two-year transition phase.
"And once we have that done, we can then talk about the new trading relationship."
The Prime Minister announced she wanted an "implementation period" for any deal during her Brexit speech in Florence in September.
Her plans were endorsed by business groups such as the CBI, who believe such an arrangement would help people plan for the final trading state between the UK and the EU.