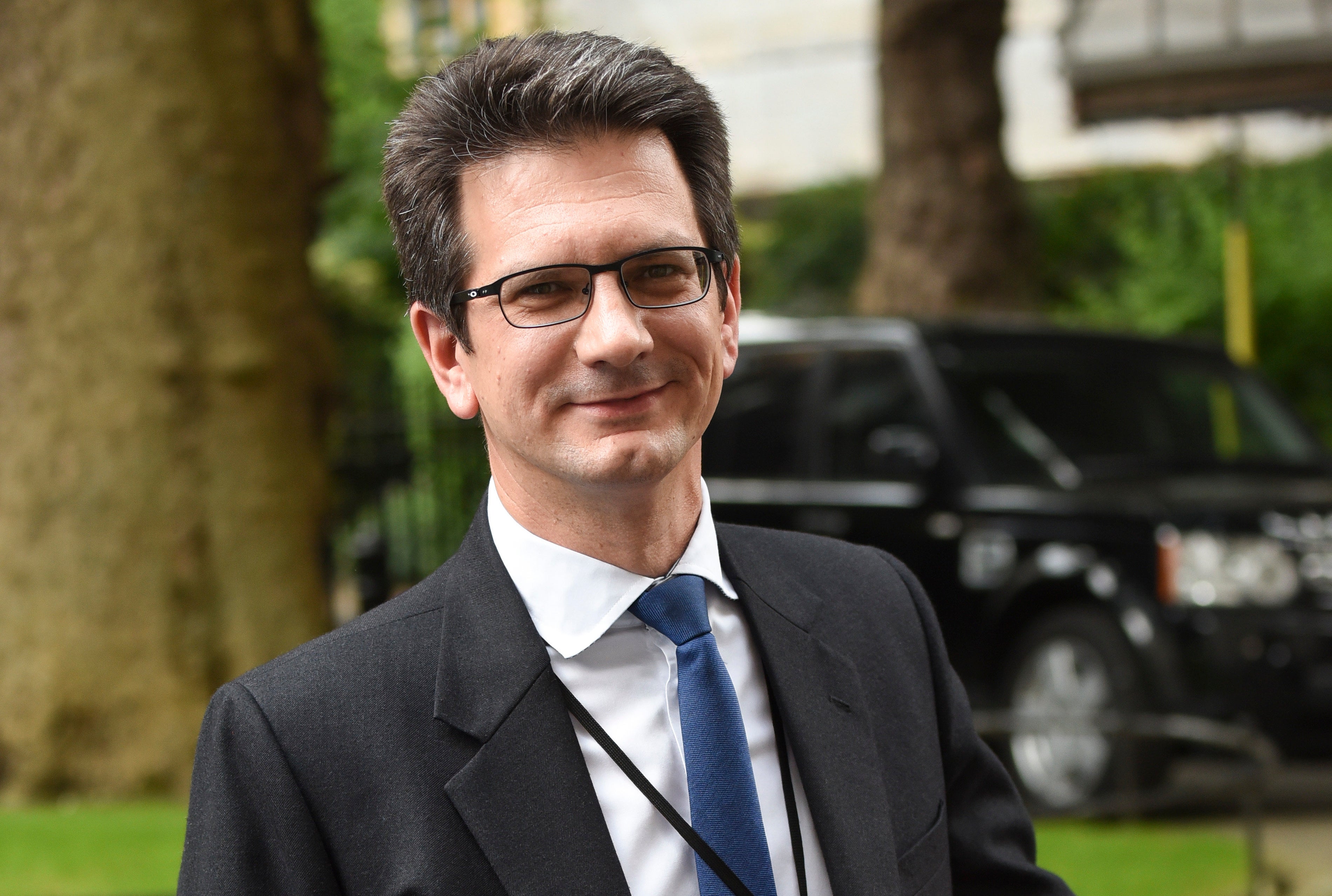 MPs will not be given a vote on Brexit if the government fails to agree a deal with the EU, parliament has been told.
Brexit minister Steve Baker confirmed on Wednesday that MPs could "only vote on the withdrawal agreement" if one was signed with Brussels.
He told the House of Lords Constitution Committee that if the UK and EU failed to agree a deal there would be nothing to vote on.
Baker said parliament had already approved Brexit when MPs and peers voted to trigger Article 50.
"The House of Commons has voted by a large majority to exit the EU on that day [March 29, 2019], that is a decision that has been taken," he said. "The terms of that were clearly known to parliamentarians at the time."
He added: "The vote we have committed to is a vote on the withdrawal agreement."
His comments came after Brexit secretary David Davis wrote to MPs in a last-ditch attempt to avert a Tory revolt and potential Commons defeat for the government's Brexit legislation.
Theresa May has been warned she faces a rebellion unless MPs are guaranteed a meaningful vote on the terms of the UK's withdrawal from the EU.
Rebel ringleader and former attorney general Dominic Grieve believes he has enough support to defeat the government on Wednesday evening unless ministers give in.
Her lack of a Commons majority leaves the prime minister is vulnerable to revolts – and up to 20 Tory MPs are set to side with Grieve.
Backbench Tories who are supporting his amendment to the EU Withdrawal Bill include Ken Clarke, Nicky Morgan, Anna Soubry, Jeremy Lefroy, Antoinette Sandbach, Robert Neill, Sarah Wollaston, Stephen Hammond and Heidi Allen.
Writing in The Daily Telegraph, Allen said denying parliament a binding vote on the exit deal "would be an affront to the system of democracy we have so proudly exported all over the world".
Labour is set to back Grieve and urged would-be rebels not to be bought off by "warm words and woolly concessions".
Davis used a written statement this morning to promise MPs there would be "a number of votes" on the final deal struck between the UK and EU.
But the move appears to fall short of Grieve's demand that the final deal is enshrined in a statute passed by parliament before it can be put into effect.
The government has said any vote on the withdrawal deal would be on either accepting the deal negotiated by the government, or leaving the EU without a deal.