This is the awkward moment a spokesman for controversial American politician Roy Moore, who last night lost his bid for the US Senate, sat in silence on live TV after being schooled on the Constitution by a CNN host.
As Alabama went to vote for their next US Senator on Tuesday, Moore's spokesman Ted Crockett went on television to defend the Republican candidate's various extremist statements.
After calling homosexuality "a sin" in "both the Old and New Testament", Crockett tried to explain Moore's view about Muslims who seek election.
"You have to swear on the Bible to be an elected official in the United States of America!" he said to CNN's Jake Tapper. "A Muslim cannot do that ethically."
The first Muslim elected to Congress in 2007, however, was sworn in on the Quran that belonged to American founding father Thomas Jefferson.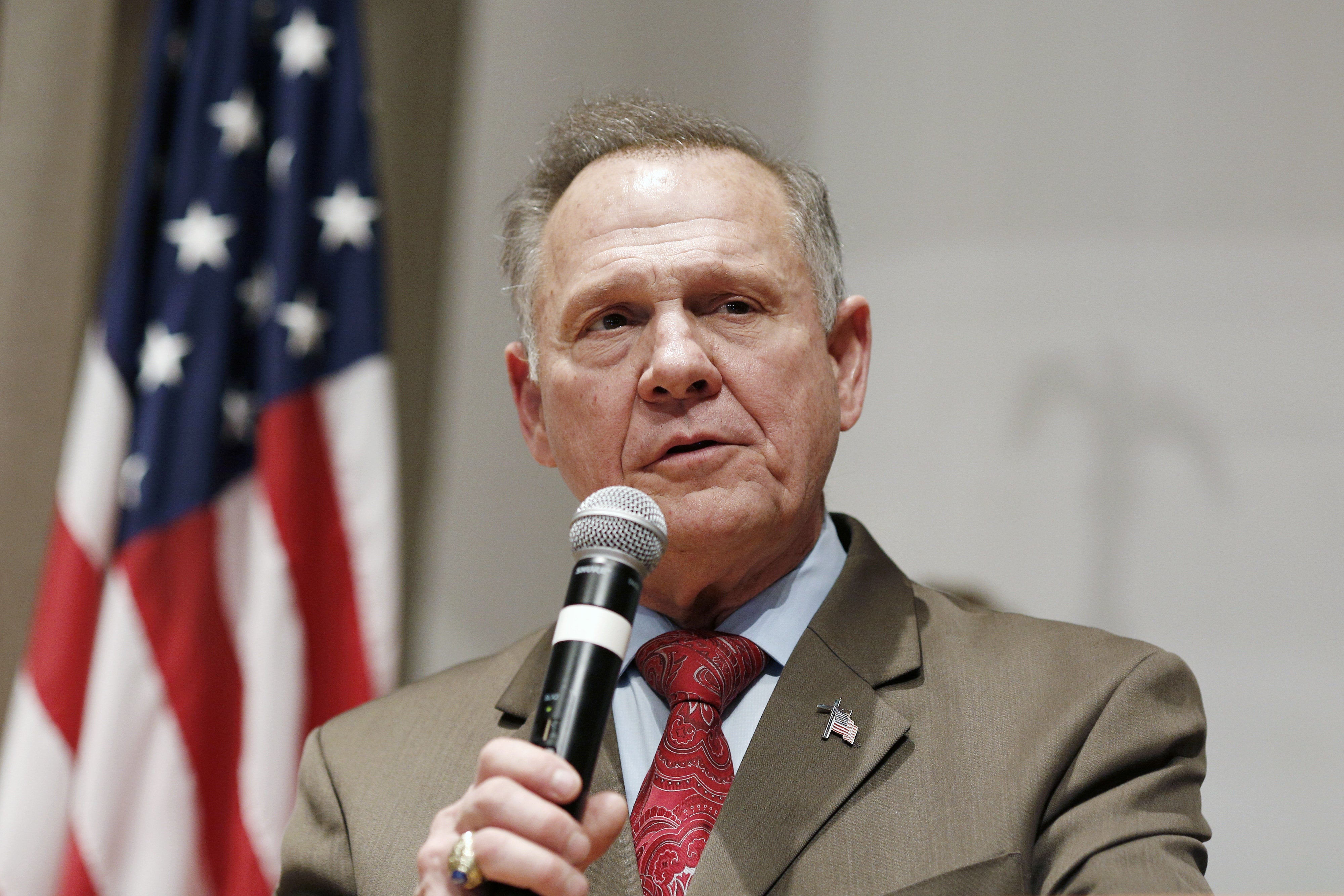 Tapper pulled an incredulous face and said: "You don't have to swear on a Christian Bible, you can swear on anything really."
"Oh no," said Crockett with certainty. "I swore on the Bible."
He added: "I've done it three times."
"I'm sure you have," said Tapper with equal certainty. "I'm sure you've picked a Bible but the law is not that you have to pick a Christian Bible. That is now the law."
After the most painful four seconds of silence on live television HuffPost UK has seen for a while, Tapper asked: "You don't know that?"
There followed another three seconds of silence before the host tried to close the segment Crockett finally found his voice, saying: "I know that Donald Trump swore on a Bible when we made him president."
Tapper said: "Because he's Christian and he picked it. That's what he wanted to swear in on."
He then wished Crockett and his candidate "good luck".
Moore, who has called Islam a "false religion" and said Barack Obama was a Muslim, went on to lose his senate race to Democrat Doug Jones, in a shock set back for Donald Trump's and Republicans' agenda in Washington.
The conservative state has not elected a Democrat to the US senate for 25 years.