'Girls Trip' actress Jada Pinkett-Smith has spoken out in defence of her co-star Tiffany Haddish, following her apparent snub at the upcoming Golden Globes.
When nominations for next year's awards were released earlier this week, many spotted that 'Girls Trip' and its standout star, Tiffany Haddish, were both noticeably absent from the list, despite the film's commercial success over the summer.
As conversation about the snub grew on social media, Jada decided to address the matter publicly, across a string of posts on her Twitter page.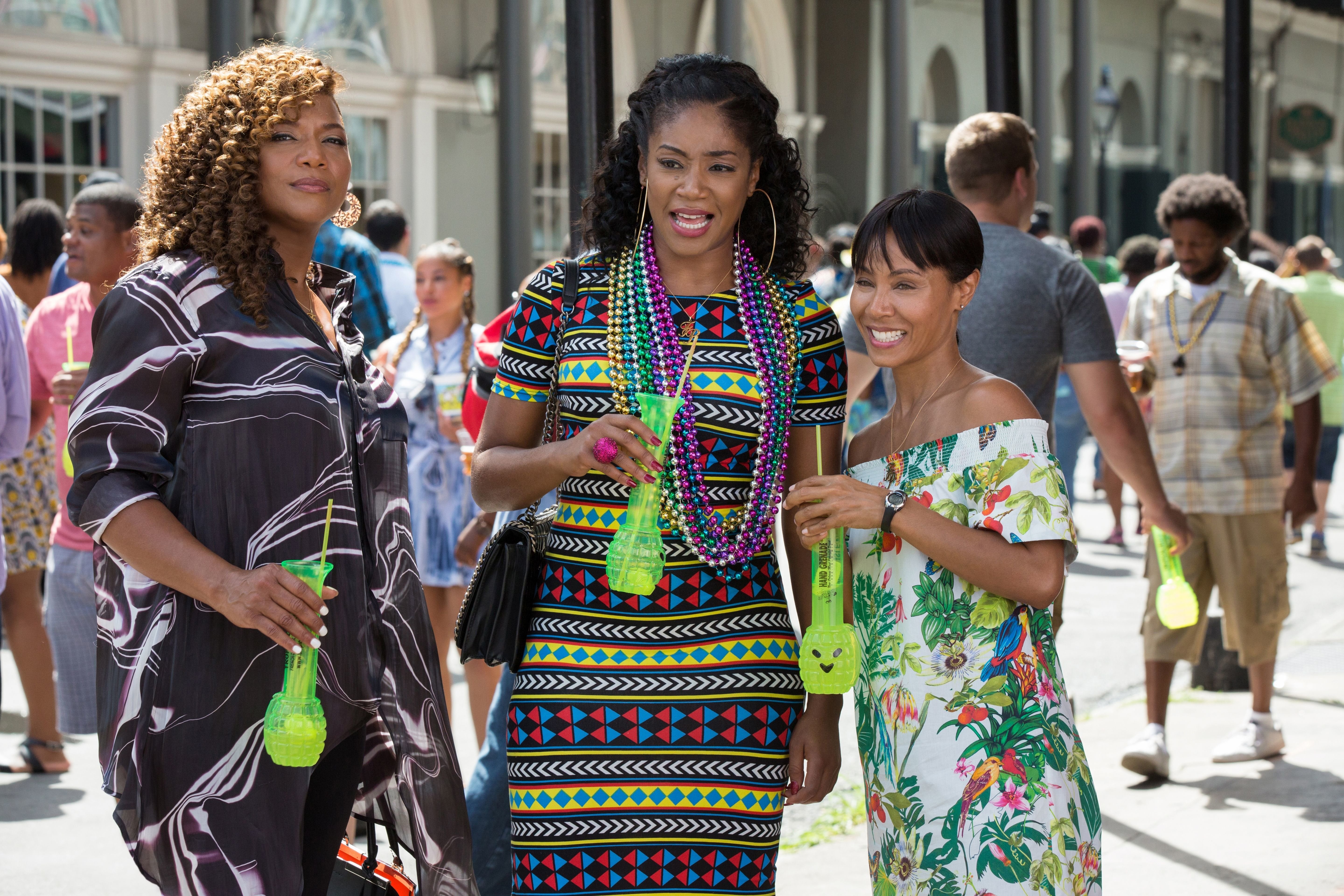 She explained: "I'm not upset about [Tiffany] or ['Girls Trip'] not getting a nom… I'm discouraged about the fact the Hollywood Foreign Press/Golden Globes wouldn't even WATCH the movie.
"'Girls Trip' was one of the most successful films this summer… Tiff was hands down the funniest person on screen in 2017 and we couldn't get eyes on the film or a press conference.
"How could a nom happen [and] how much more critical acclaim must a movie have to simply get a screening?"
Pointing out the hypocrisy that Golden Globes organisers had still invited Tiffany Haddish to present an award at next year's ceremony despite not nominating her, Jada continued: "This isn't about shaming, this is about the need for discussion of an antiquated system. And I dare not invalidate all the many journalist and people from all walks of life who have supported this movie by defining the issue as simply… racism.
"Hollywood has systems in place that must learn to expand its concepts of race, gender equality and inclusion in regard to its perceptions of art across the board."
She concluded: "The fact that the brilliance of['The Big Sick'] went unnoticed and the fact that one of the most prolific films of the year,['Get Out'] is considered a comedy… illuminates the depths of the sunken place… for real.
"Moments like this occur so that we have an opportunity to discuss, recreate and regenerate old paradigms. It's all about growth. Love."
'Girls Trip' went down a storm with critics upon its release this summer, and went on to become the highest-grossing comedy of the year in the US.
Tiffany's portrayal of fun-loving party girl Dina was singled out by most critics, with the comedian and actress having been nominated for the Critics' Choice Awards, as well as already bagging the New York Film Critics Circle gong for Best Supporting Actress.